SEO Services
to generate leads & sales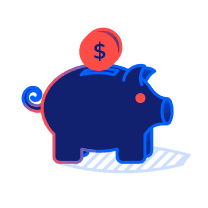 Millions Generated w/ SEO
$500m+
IN CLIENT REVENUE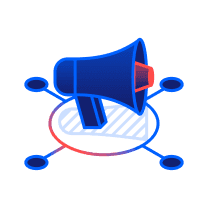 Thousands of leads generated
7m+
LEADS FOR OUR CLIENTS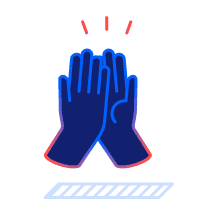 Year started
2003
20 YEARS OF SUCCESS
Let's Chat SEO
We've been mastering SEO for over 20 years. We love where our SEO process, systems, and team skills are at. We would love to have an opportunity to help you grow your business with the lessons we've learned.
SEO FAQs
At Fruition, we love chatting SEO. We've posted a few common questions and answers regarding SEO. Our clients and partners are keen to understand how they can leverage SEO to improve their online presence, drive more organic traffic, and increase conversions. Here are the most common SEO questions and answers that we encounter.
Is a backlink building program worth it?
+
Probably not. The best backlinks are organic in nature and very difficult to manipulate. We've been in the link building game since Google launched. We've seen the interactions from mass link building to very subtle link building that is effective today. Building links doesn't hurt but for it to be effective it is very costly and measuring that ROI is very difficult. A well run paid social program will generate better organic visits in the long run.
How can I leverage machine learning or AI tools to analyze my competitors' SEO strategies and identify opportunities for my website to outrank them?
+
Sort of. At Fruition, we've built some new AI features to our internal toolset. Yet, it still requires insights into your business and SEO strategy to run an effective campaign. AI is a great generative tool but it is a ways off from replacing humans (yet we're trying hard to make that happen because it'd make us all more effective and efficient).
When does INP replace FID?
+
Page Speed is an important part of any SEO program. In March 2024 Google is replacing First Input Delay with Interaction to Next Paint (INP).
How can I effectively optimize my website for voice search and conversational AI assistants like Siri, Google Assistant, or Alexa?
+
To optimize for voice search, target conversational long-tail keywords, create question-based content, ensure your website is mobile-friendly, and improve local SEO with structured data markup.
What are some advanced techniques to identify and eliminate duplicate content issues across a large-scale website to improve SEO performance?
+
Eliminate duplicate content by using canonical tags, implementing 301 redirects, monitoring indexing issues in Google Search Console, maintaining a consistent internal linking structure, and producing unique, high-quality content.
How can I implement structured data markup (such as schema.org) to enhance my site's visibility and click-through rates in SERPs, particularly for rich snippets and knowledge graph features?
+
Use structured data by selecting the right schema type, employing Google's Structured Data Markup Helper to generate code, testing your markup with the Rich Results Test tool, and monitoring performance in Google Search Console.
Driving Growth through SEO
Fruition's SEO services drive consistent and reliable organic traffic to your websites. We've been optimizing websites for twenty years. We've seen the various iterations of search results and optimization strategies over this period. We've consistently outperformed the market with traffic growth for our clients in competitive industries.
Increased Visibility: We optimize your website to rank higher on search engine results pages, ensuring that your target audience can easily find you.
Targeted Traffic: Our strategies attract high-quality, relevant traffic to your website, increasing the chances of conversion and sales.
Enhanced Brand Awareness: With improved visibility, your brand will gain recognition and credibility among your target audience.
Improved User Experience: We optimize your website's structure and content to provide a seamless and engaging experience for your visitors.
ROI-Driven Approach: Our focus is on delivering measurable results that align with your business goals, ensuring a high return on investment.
From SMBs and Local businesses to National Enterprises
At Fruition, we pride ourselves on working with a diverse range of clients, from small and medium-sized businesses to local establishments and national enterprises. We believe that every business, regardless of size or industry, deserves the opportunity to succeed online. Our tailored and process-driven approach allows us to understand the unique goals and challenges of each client, ensuring that we deliver effective SEO solutions that drive real-world results. Whether you're a small local business aiming to increase foot traffic or a national enterprise seeking to expand your digital reach, our dedicated team is equipped with the expertise and resources to meet your specific needs. Partner with us, and let's unlock the full potential of your online presence together.
Local SEO Services
Our local SEO services are designed to boost the online visibility of businesses targeting specific geographic areas, helping them attract local customers and increase foot traffic to their physical locations.
National SEO Services
With our national SEO services, we focus on expanding the online presence of businesses that operate on a national scale, aiming to increase their visibility and reach across multiple regions or the entire country.
E-commerce SEO Services
Our e-commerce SEO services cater specifically to online businesses, optimizing their websites to enhance visibility in search engine results, drive targeted traffic, and increase conversions, ultimately boosting online sales and revenue.
Let's Get Started With Your SEO Campaign
At Fruition, we're proud of our 20 years of success in SEO services. We have a talented and experienced team of SEO professionals who are dedicated to helping our clients achieve their business goals. We understand that SEO is a long-term commitment, and we're committed to being a long-term partner for our clients.
If you're interested in learning more about our SEO services and how we can help your business grow, please don't hesitate to contact us. We offer SEO audits to help identify areas for improvement and to develop a customized SEO strategy that aligns with your business goals. With Fruition, you can trust that your SEO campaign is in good hands.
Navigating SEO Shifts: June 2023 Update
Navigating the SEO landscape requires a keen understanding of its subtle changes. Google's notable algorithm modifications in March and April 2023 updated guidelines on page speed, exemplify these shifts. Fruition doesn't just react to these changes—we anticipate them. Our in-house researchers delve into each nuance, enabling our SEO experts to strategize with a forward-thinking approach.
We employ our unique Google penalty checker tool to decode trends and gauge the implications of Google's adjustments, allowing us to fine-tune your SEO strategy with surgical precision. If your website's rankings took a hit due to the March and April 2023 changes, reach out. We're ready to rechart your SEO course for sustained online success.
Get SEO Services
We're here to help your SEO efforts
Our team of experts is dedicated to driving improvements in search engine algorithms and providing a comprehensive range of SEO services, including technical SEO, content optimization, and link strategy. In the following FAQs, we address common questions and provide insights into our approach to SEO, from initial assessments and audits to ongoing support and monitoring