05-07-2023
6 min read
Peer-Reviewed
Our writing team evaluates each article for accuracy and ensures that sources are reliable and trustworthy.
Up-to-Date
We regularly review and update our articles to ensure relevancy and quality. This article was most recently updated on 05-09-2023.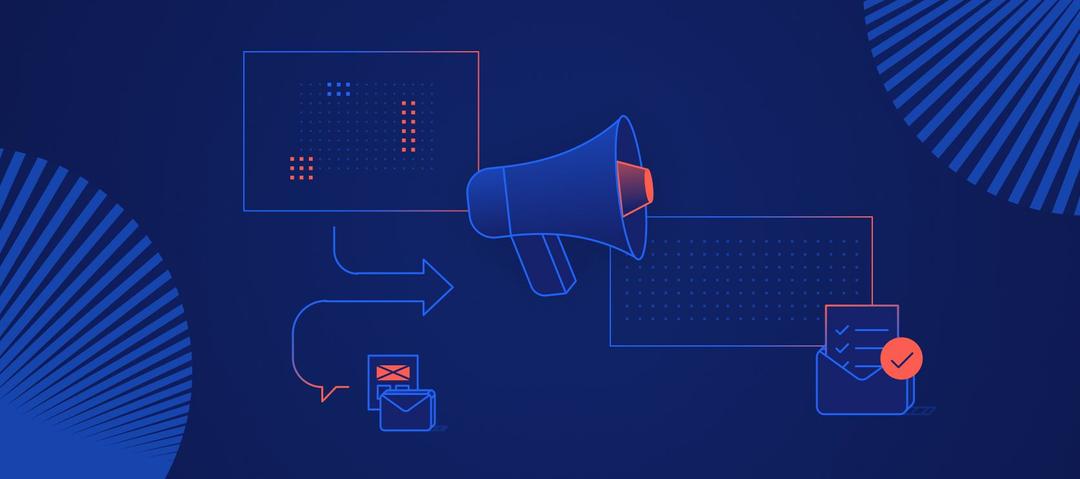 New Year's Resolutions Your Marketing Strategy Should Include For 2023
It's time to start making your New Year's resolutions, making pledges to improve your health, your life, and your friendships. Your digital marketing strategy deserves some love too—but which marketing resolutions should you commit to? Our team here at Fruition has a few ideas about how to freshen up your company's marketing strategy in 2023, from looking at how you utilize your social media to optimizing your site for SEO and more. Here are Fruition's New Year's resolutions your marketing strategy should include in 2023.
Leverage Reviews
Last year, customer reviews had a banner year. In 2022, the local ranking factors report named customer reviews as the second-biggest factor when it came to driving conversions. This year, that trend continues to hold true—the top 2023 local ranking factors report placed reviews in the same slot, meaning that customer reviews will keep determining how many conversions your business will earn in 2023. There are plenty of good ways to commit to leveraging your company's reviews this year. You can work on getting new reviews, prompting your customers to leave positive sentiments and mention relevant keywords if possible. You can address your negative reviewers, and use customer service best practices to work on turning negative reviews into positive ones. Most importantly, though, you should resolve to stay aware of your reviews and keep on top of your search engine profiles, like your Google My Business information and the like. Ultimately, the better and more keyword-relevant your reviews are, the higher your business will rank in searches, and we can't think of a better way to start 2023.
Keep Your Social Media Relevant
As for social media, your main marketing goal for 2022 should be to stay adaptable. While this may seem obvious, given that the social media landscape is always changing—sometimes several times in one month, let alone a full year—agility remains the most important factor in a successful social media strategy. A few other great strategies to commit to are:
Sharpen up those filming skills. 2023 is going to be all video, especially on Tik Tok
Always have a backup plan, because Facebook and Instagram might go down while you're on PTO
Be more precise and thoughtful with hashtags. Thanks to channel updates, Instagram and Facebook no longer suggest as many hashtags as before
These are some good starting points for your social media goals for 2023. Staying authentic and working to engage with your followers across all social media platforms is always a great idea, as well.
Excel With an Effective Email Strategy
When it comes to email marketing resolutions, you're going to want to focus on shifting your metrics from open rates to clicks and click-through rates. Measuring these data in 2023 is going to help better inform your email performance and inform optimization strategies. This is especially important given the recent Apple iOS15 privacy settings update. Long story short, the changes that Apple made impacted what information can be tracked for mobile Apple users. As a result, mobile Apple users' emails are being marked as "opened" even if the user never opens them. Needless to say, this change affects the usability of metrics like open rate. Prior to the update, open rates were a reliable indicator of whether your audience is engaging with your emails. This update makes open rate email metrics a less accurate measure of engagement and requires email marketers to shift their focus to other more reliable metrics such as clicks and click-through rates. All of this means that re-dedicating your data tracking to click rates and click through rates is going to be a much more reliable metric to use for marketing in 2022.
Perfect Your Plan for Paid Campaigns
When considering your company's paid campaigns, you should strive to be aware of increased user privacy and how that affects how audiences see your campaigns. In 2022, the calls for higher privacy and data control have made it increasingly difficult for advertisers to rely on third-party data. Although 3rd-party cookies will not likely be phased out entirely anytime soon, marketers should begin to search for alternatives to 3rd party cookies to reach their audience effectively. Because of these restrictions, your 2022 marketing strategy should strive to collect and use first-party and owned data, which can be more easily used than third-party data. Some good ways to optimize your paid strategies are to:
Develop Interactive Content: Businesses can create on-site quizzes or surveys to collect owned data on prospective leads.
Chatbots will rise and take over the world. Not really, but they are capable of taking over a lot of customer service interactions.
Experiment with Existing Technologies: Businesses can look into tools like Google's Privacy Sandbox or FLoC (Federated Learning of Cohorts) to obtain personalized consumer targeting without invading user privacy.
Invest in your CRM Database: Businesses should take time to ensure their customer data is reliable, valid, and up to date. Businesses should also scrutinize the level of data being collected-is it too much or too little? If so, companies may need to revise/rethink how data is collected and used.
Let Your Content Speak for Itself
Now more than ever, your blog content, website copy, and brand messaging across the board should strive to sound human and authentic for 2023. Audiences are less likely to engage with a brand that has a distinct personality than a brand that sounds generic, too robotic, or is otherwise too bland to be compelling. Committing to assessing your existing content and messaging for voice and tone is a great way to set a goal for bettering your brand for marketing in 2022. These are just our New Year's resolutions for marketing strategy here at Fruition. Above all, in 2023, remember that your marketing strategy should stay flexible, prepared, and focused on using the most cutting edge technology available to you in each channel. If you or your brand need a custom, full-service marketing strategy built out for you, give us a call, or set up a consultation today.