04-28-2023
6 min read
Peer-Reviewed
Our writing team evaluates each article for accuracy and ensures that sources are reliable and trustworthy.
Up-to-Date
We regularly review and update our articles to ensure relevancy and quality. This article was most recently updated on 05-09-2023.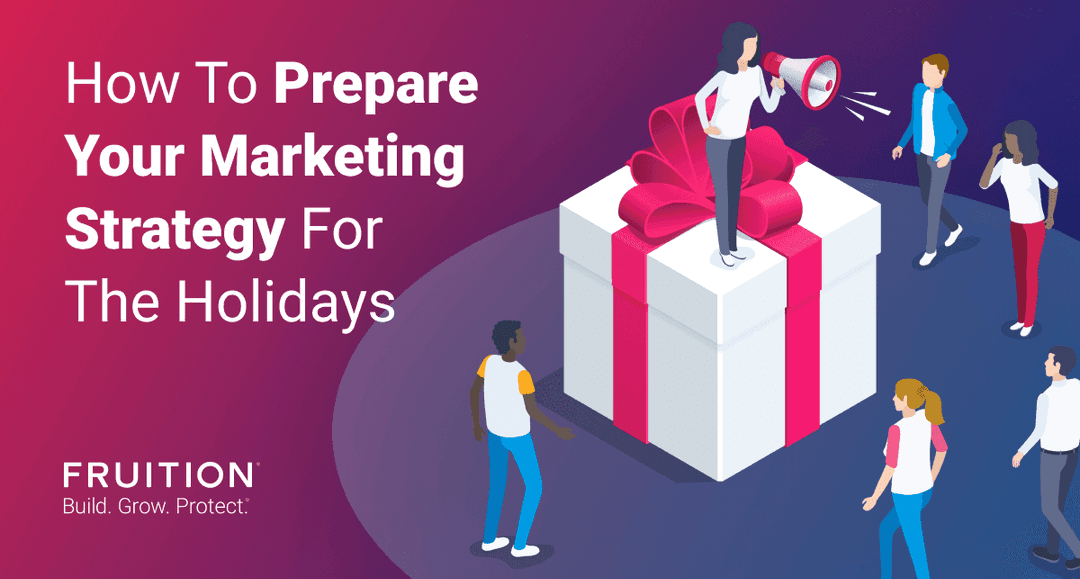 How To Prepare Your Marketing Strategy For The Holidays
The holiday season is here, which means if you haven't solidified your marketing strategy yet, now's the time! To help you have the most successful season possible, our team of marketing experts came together to share some of the most important holiday marketing tips. From optimizing your site for SEO to giving your social media feed an extra splash of holiday cheer, read on to discover how to make your company stand out this season.
Holiday SEO Tips
When it comes to SEO, it can take some time to gain traction. If you're planning to launch new products, landing pages, or perform on-page and technical optimizations, do them early. It's best practice to give Google anywhere from 45 days to 2 months to index and rank new content in search results pages. After you plan ahead, be sure to:
Update your website content: if you have rotational content on your website that's promoted on the homepage, give it a holiday spin. Change out hero images with holiday-themed images, holiday sale promotions, or gift ideas.
Update your GMB listing: Update your store hours and the days you will be closed. If you have big sales coming up, create a post from your GMB listing to promote them.
Refresh older holiday-related content: If you have holiday-themed articles from previous years, give this content a second look. To improve ranking of older pages, update content and add ranking holiday SEO keywords to signal to Google that pages are current and relevant. Also, bringing this content to the front of the website by linking to it from the home page or other newer articles will make it easier for people to find on your site organically. Not sure what to update? Look for landing pages discussing gift ideas, shopping tips, or holiday stress-relieving strategies.
Check your mobile page speed & optimization: About half of online shopping is done from a mobile device - and about 40% of users will go to a competitor after a bad mobile experience. To crush it this quarter, now's the time to make sure your mobile speed is performing well and your site is optimized for mobile devices!
How To Stand Out On Social Media This Holiday Season
The holidays are a great time to reconnect with your audience and encourage them to engage more with your brand. To make your company stand out, try these holiday social media strategies:
Incorporate festive imagery: make your feed, stories, and ads sparkle by incorporating festive imagery and copy. Seasonal content traditionally does well on social because winter and holiday creative is what audiences expect to see on their feeds and timelines this time of year. Make sure to add specific imagery to your social media holiday calendar this season.
Offer customers a gift: Celebrate the season by offering customers something special. Think outside discounts and free shipping - consider offering a free download, a fun video, or something else to make your customers smile! This helps cut through the social media clutter to help your company drive conversions and move customers through the funnel.
Give back: Find ways to celebrate in ways that highlight your company's culture. Host a virtual event, donate to charity, or sign up for a community service project as a company. This builds loyalty and a "warm & fuzzy" feeling among your followers.
Add videos: With Tik Tok, Reels, and the opportunity to go live, it's no secret that video is all the rage. Algorithms reward video content with more exposure and impressions, so adding video to your social media page is a great way to increase brand awareness this holiday season.
Be authentic: This time of year, there's so much merry messaging that it can be difficult to stand out among the crowd. Wondering how you can cut through the noise? Be authentic! Keep it personal and real - your audience knows no one is perfect (especially during the hectic holiday season). Plus taking a break from talking about promotions, products, and special offers will help diversify your content and help your readers feel less like you're trying to sell something.
Holiday Tips For Paid Search
To get the most return on ad spend, follow these paid search tips to have a successful holiday marketing campaign:
Create remarketing campaigns for display and search: Focusing on existing customers can give you big returns. By remarketing to your current and previous customers, you can boost conversions.
Offer a new customer discount: This time of year, gift-givers are searching for products their loved ones will love. Entice them to choose your company by offering a special discount.
Set up ad extensions, especially your promotional extensions: Extensions give your ad additional information, which can increase your ad's click-through-rate.
Streamline landing pages: Make sure relevant landing pages clearly state the promotion. To make the checkout process easier, make sure your coupon code can be auto-populated with URL tracking.
Use different phrases: Don't settle for the general terms you've been targeting all year long. Choose new, timely phrases to target to engage your audience and extend your reach.
Tips For Holiday Email Marketing
Emails are a go-to strategy for many companies this season. Make yours more effective by following these tips:
Practice list hygiene: Make sure your emails will actually get delivered by cleaning up and segmenting your list. Now's a great time to segment your list by year-round and seasonal/promotional shoppers and create different offers to entice each audience.
Watch your sending cadence: More emails during the holidays is expected, but if your audience is used to two emails a month, they're not going to be happy with a huge increase in volume. If you plan on sending out more emails, offer a preference center for them to opt-out of extra promotions so they don't unsubscribe.
Add some festiveness to your holiday email subject lines: Think light-hearted, seasonal, and fun! Inboxed are inundated during the holiday season, so it's even more important to grab the attention of your subscribers this time of year.
Copy is key: Make your copy just as enticing as your subject lines! Sale-end countdowns, holiday gift guides, and shipping deadlines for last-minute shoppers are just a few great ideas.
Have fun with your template: The holidays are the perfect time to switch things up. Delight your customers by matching your template to the holiday, using fun gifs, or adding some whimsy elements.
Need more email inspiration? Read our tips for nailing Black Friday and Cyber Monday emails.
For many businesses, the holiday season is one of the most important sales periods of the year. Using these tips, you'll be well on your way to gaining new customers and maximizing your conversions. If you want even more support, contact the Fruition team today to learn more about our full-funnel marketing strategies.