04-28-2023
4 min read
Peer-Reviewed
Our writing team evaluates each article for accuracy and ensures that sources are reliable and trustworthy.
Up-to-Date
We regularly review and update our articles to ensure relevancy and quality. This article was most recently updated on 05-09-2023.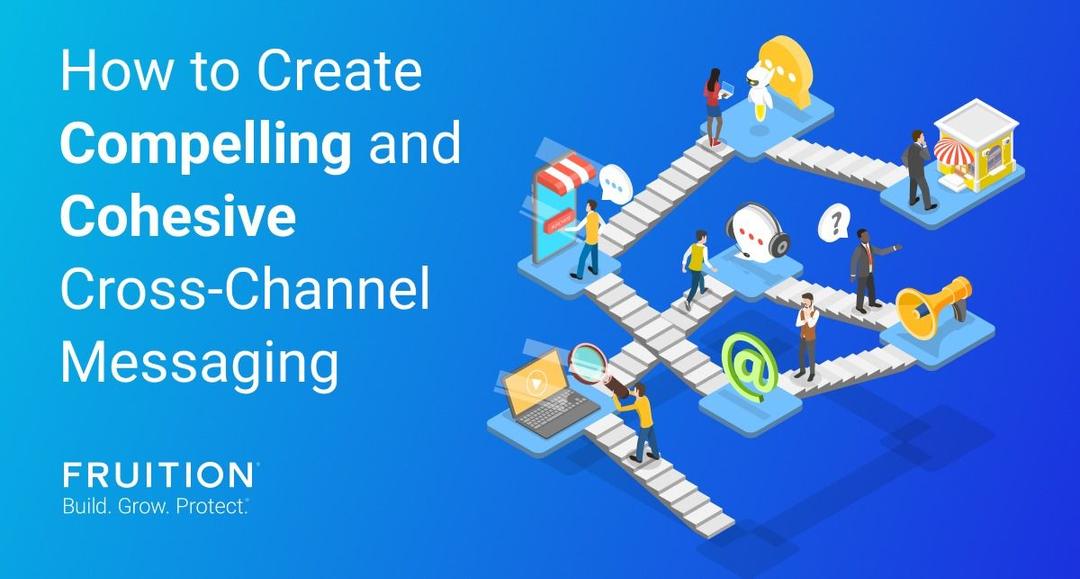 How to Create Compelling and Cohesive Cross-Channel Marketing Messaging
More and more, customers today are looking for unified brand messaging from companies as proof of their authenticity and overall quality. But cross-channel marketing—marketing efforts which involve more than one channel, such as email or social media, for example—can be difficult to do correctly. If your cross-channel marketing strategy is not consistent, it can defeat the purpose of attempting cross-channel marketing (or omni-channel marketing) at all. Related: How Personalization Improves Your Email Marketing Campaigns
What is Cross-Channel Marketing?
Cross-channel marketing is the practice of unifying your messaging across multiple channels of communication. For example, in single-channel marketing, you might only reach out to your customer base through one channel, perhaps with marketing emails. In cross-channel marketing, you're addressing your customer base through multiple channels (email, social media, paid search, organic content, targeted ads, and so on). To effectively use cross-channel marketing, you'll need to ensure that your team has:
top-notch communication practices in place,
a firm idea of the core values of your brand, and
a good understanding of what your audience is expecting tonally from each different channel of communication you plan to use.
At Fruition, each marketing channel works together to strategize for our clients, even when a client only uses single-channel marketing. Here's how we nail our cross-channel marketing efforts, and what you can do to keep your messaging consistent across all channels.
Communication Between Marketing Channels is Key
When we work with clients, we have formal discussions around how they want their brand to sound. It's important to talk when you first start working together about how the client wants their brand to sound. It's important to ask how they want to be seen across different channels. Then once you have that baseline, it's a good idea to make an editorial guide that is shared between each party responsible for the different channels (e.g. social media, email, content, paid search, and so on). With the editorial guide, anyone who writes content on any channel can see the plan for representing the client's brand voice, and how it might or may not change across channels.
Do A Branding Workshop to Determine Your Core Values
Before you start messaging of any kind, we recommend that you do some kind of branding exercise to determine what your brand values are. Your brand values share the why behind your overall brand voice, so it is important to determine what that is. Generally speaking, your brand's values should form the core of your messaging to your audience. Once you determine your brand values, you can optimize your messaging for each marketing channel based on what resonates most with your audience. Read more: Want to Measure User Behavior? Try Heat-Mapping
Think About The Personality of Each Channel Itself
As you develop your cross-channel content marketing strategy, make sure that you consider the different tones that are popular on each channel you're thinking of using. For instance, Twitter is very in your face—it's tongue in cheek and silly a lot of the time. Your brand might not necessarily decide to communicate the same way on Twitter as it does on, say, LinkedIn. Email marketing should likely take a more personal, individualized tone than content published on your site's blog. As you develop your plan for content on each channel, take user behavior into account, but make sure you're staying true to your brand's core values, too. No matter what content channel you'll want to make sure that the core message is still the same. Consistency is key, because in all audience-brand communication, what you say is who you are. These are just a few of the ways that cross-channel messaging can benefit your brand. By adopting cross-channel messaging, your marketing strategy will be more cohesive, authentic, and compelling. If you need help building an effective cross-channel marketing strategy for your brand, our team here at Fruition is always here to help.