05-08-2023
5 min read
Peer-Reviewed
Our writing team evaluates each article for accuracy and ensures that sources are reliable and trustworthy.
Up-to-Date
We regularly review and update our articles to ensure relevancy and quality. This article was most recently updated on 05-08-2023.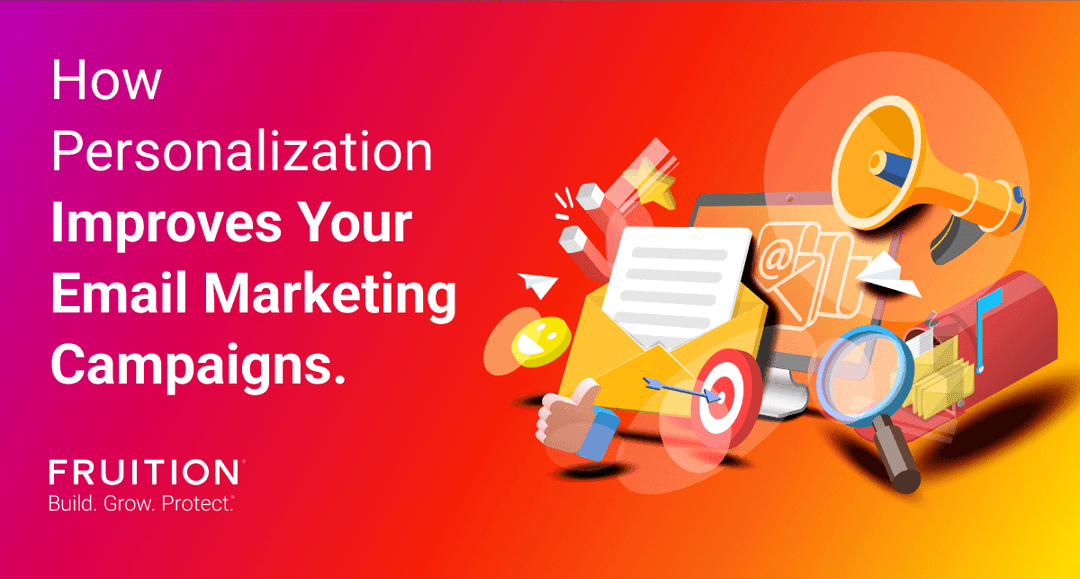 How Personalization Improves Your Email Marketing Campaigns
The emails from your brand make up some of the most direct communication you can have with your customers or audience. So why wouldn't you want those messages to feel as personal as possible? When emails are more personal, it builds reader trust and strengthens their connection to the brand. Think about the emails that you personally like to receive, the ones you look forward to getting in your inbox. Odds are good that these emails feel personal to you, or at least feel optimized to your interests. Read more: Why Your Business Needs an Email Marketing Program When your customers feel they can relate with your brand, they are much more likely to convert, and more than that, to become quality brand advocates for your company over time. Here are some smart ways that your brand can use email marketing personalization to drive more conversions.
Start With A Simple Greeting
The easiest and most basic way to make your brand's email strategy more personal is to add a greeting to the body copy of your emails. Your greeting can be simple, even just the first name of the person you're addressing, followed by a comma. Or you can get more creative with your greetings, too. Try out a little humor in your hellos, if you think your audience will go for it. You can also test out adding the recipient's name in the subject line or including their name within the CTA. Most email marketing platforms, like Hubspot and Mailchimp, have options which allow you to easily merge your recipient's name into any part of your email. Mailchimp's merge tags feature makes this process super simple. If you're not sure how to instruct your email platform to automatically pull in your recipients' names, contact your email platform rep and ask for a tutorial.
Humanize Your Brand's Marketing Emails
Generally speaking, most people relate better to other humans than they do to corporate entities, so if a company puts a human behind the brand, their customers are more likely to support that brand. This is true whether the company is selling a service or a product. For instance, most people are more likely to open an email from "Amber at Fruition" than they are to open an email from simply "Fruition." There are a few things to keep in mind when adding a persona to your email campaigns. When building out a persona for your brand's emails, you'll need to be sure that your personalized email marketing falls within the limits of the CAN-SPAM Act regulations. It's generally best practice to choose an actual person to represent your brand when implementing this strategy, so that you avoid any allegations of false header information or other legal pitfalls. Also, remember: once you add a personality to your company's emails, the overall tone of your emails should shift slightly. An email from another human being is going to inherently be more personable, more conversational, and more laid back than an email coming from a corporate entity.
Use Segmentation to Your Advantage
Another great way to personalize your email campaigns is to gather information about your audience's different likes and dislikes, with regard to products, frequency of emails received, subject matter of email content, and more. Once you have this data, you can separate your audience into smaller groups based on their common interests. Then create specific email campaigns targeting those separate audiences individually. This process is called segmentation, and it can be revolutionary to your email marketing. Hubspot's blog has a great round-up of some excellent examples of how certain brands have used segmentation for their personalized email marketing campaigns. Often your email service provider (ESP) can provide the tools you need to implement segmentation. Segment your audiences using the data you gather through your ESP, Google Analytics, or through sending actual surveys to your audience. Just be aware that since segmentation requires significant data sourcing, this process of email marketing personalization can take more time than other strategies might. However, it is well worth the investment! Related: Want To Measure User Behavior? Try Heatmapping
Remember, A/B Testing Is Your Friend, and Data Can Change
No matter how you personalize your email campaigns, it's important to make data-informed choices. Ue A/B testing to determine what tactics resonate most with your audiences. If you make assumptions about people's likes and dislikes, you could end up potentially alienating your audience. Instead, use actual data, whether it came from the person themselves through survey results or if it's coming from Google Analytics, based on their trends and behaviors on site or within the emails themselves. What are your users clicking on? What are they engaging with? Use this data as a compass for your further personalized campaigns. It's important to keep looking into new ways to gather this data, since it's going to become more and more difficult to gather the data based on the evolution of privacy policies. Bottom line: Personalized email marketing has been a trend for many years. In the past, email marketing personalization was often just a suggestion. Today, if you haven't implemented personalization in your email marketing campaigns, you are missing out. It's no longer just a suggestion. Personalization isn't the future of email marketing anymore—it's the now. For more help on implementing personalization into your brand's email marketing campaigns, don't hesitate.