04-26-2023
2 min read
Peer-Reviewed
Our writing team evaluates each article for accuracy and ensures that sources are reliable and trustworthy.
Up-to-Date
We regularly review and update our articles to ensure relevancy and quality. This article was most recently updated on 05-19-2023.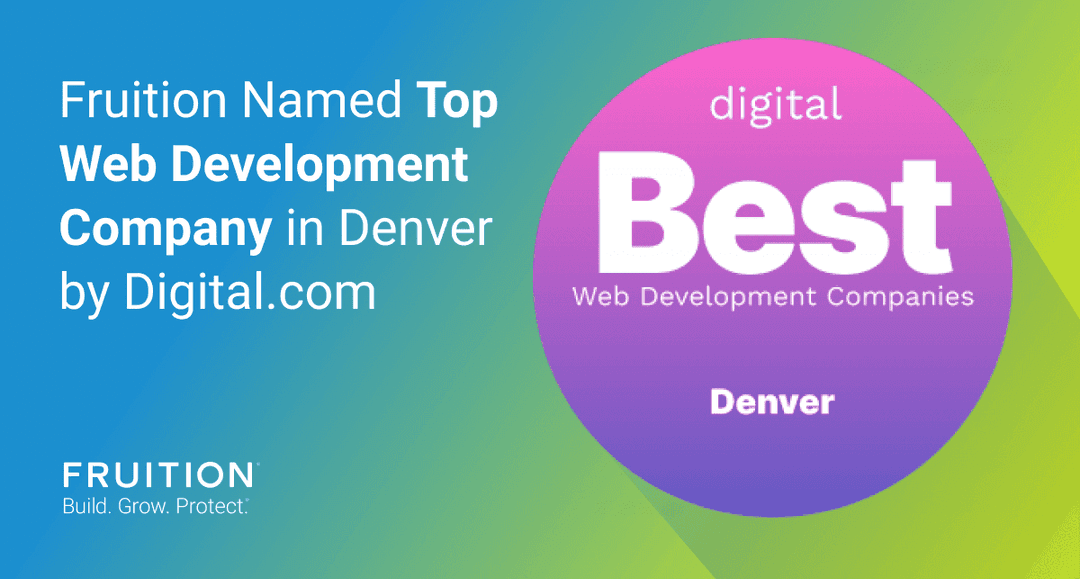 Fruition Named Top Web Development Company in Denver by Digital.com
Digital.com, a leading independent review website for small business online tools, products, and services, has announced Fruition among the best web development companies in Denver. The top 15 firms were evaluated based on service offerings, size of firm, and industry focus. Fruition and other high-ranking providers offer a broad range of services to meet the needs of clients as they shift business goals and expand operations. The study assessed large firms with the resources to execute national campaigns and small agencies that can offer quick turnaround and personalized services. It was also critical that these companies cater to clients across various industries, including information technology, retail, business services, healthcare, and medical, and financial services. Fruition has excelled at high level enterprise website development. Fruition is a wordpress VIP partner and has members of its team on the Drupal security team.
Objectively the best web development shop in Denver
Digital.com's research team conducted a 40-hour assessment of over 150 companies across the city. To access the complete list of best web developers. "We're extremely proud of our development team's capabilities, and this recognition echoes their achievement" says Fruition CEO, Jim Collins. "Our team does more than create visually stunning sites – we become part of our clients' teams and build solutions that take their business to the next level." ABOUT FRUITION Fruition is a Denver-based digital agency. Specializing in growth through digital and development, Fruition Builds, Grows, and Protects business and government entities. For more information, please visit www.fruition.net
ABOUT DIGITAL.COM
Digital.com reviews and compares the best products, services, and software for running or growing a small business website or online shop. The platform collects twitter comments and uses sentiment analysis to score companies and their products. Digital.com was founded in 2015 and formerly known as Review Squirrel. To learn more, visit https://digital.com/.