04-25-2023
3 min read
Peer-Reviewed
Our writing team evaluates each article for accuracy and ensures that sources are reliable and trustworthy.
Up-to-Date
We regularly review and update our articles to ensure relevancy and quality. This article was most recently updated on 05-08-2023.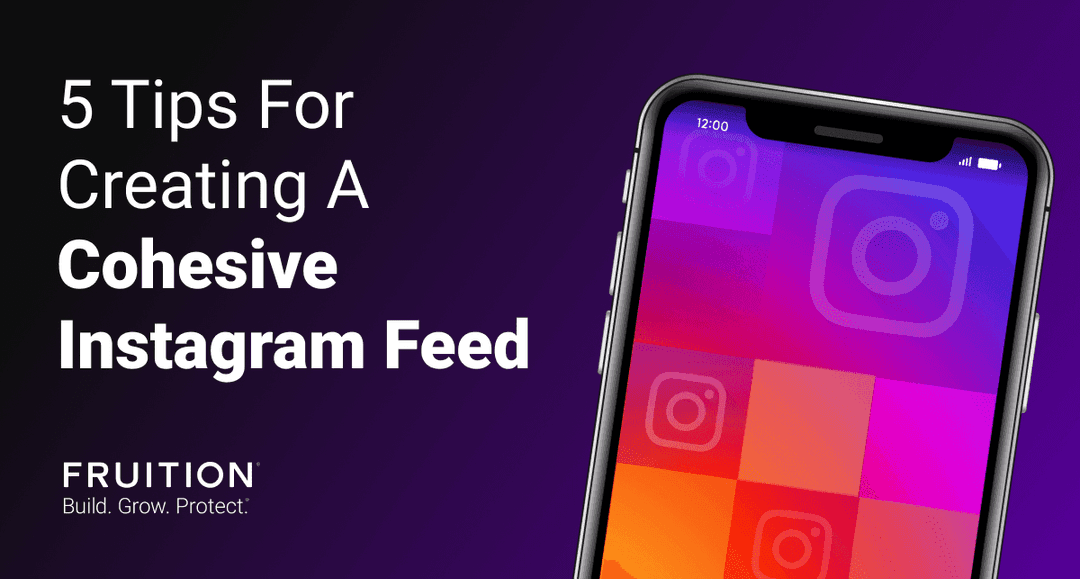 5 Tips For Creating A Cohesive Instagram Feed
Having an active Instagram is a great way to stay in touch with your current customers and to reach potential customers! But if you're not implementing some best practices for social media, then you might be missing out on the opportunity to really engage with your followers. Here are some tips for creating a cohesive Instagram feed that will stand out from the crowd.
1. Choose A Theme
When followers view your Instagram feed, you want them to feel like you're telling a cohesive story about your brand. A great way to do that is by adhering to a theme in all of your posts. To determine the best theme for your feed, ask yourself the following questions:
What do I want my Instagram feed to look like?
What presentation do I want to have?
What kind of content do I want to post?
Brainstorming these types of questions will help get you on the right track when choosing a consistent theme for your Instagram feed.
2. Stay Consistent With Your Editing Style
A major component of a cohesive Instagram feed is consistency. To accomplish this, you need to choose a filter or editing style that aligns with your theme. For example, you might choose an editing style that is light, bright, and airy to highlight your product against a clean background. Or you might decide that a certain preset really encapsulates the warm, inviting feeling you want your brand to project. Once you've decided on an editing style, stick with it to maintain your feed's consistency.
3. Diversify, But Stay On-Brand
You want to avoid exhausting your followers with the same content every time you post. For example, a hair stylist's Instagram feed filled only with pictures of post-processed hair would eventually bore the audience. But by freshening up the feed with a mix of videos, before-and-after pictures, hair care tips, and information about the latest hair trends, the stylist adds more value to the feed - and keeps the audience engaged. If you've found that your content is feeling a little stale, consider posting a mix of graphics, infographics, and tips for your audience to engage with. Just remember that the best content for your audience will depend on your brand.
4. Stick To Your Branding
While expanding your content into graphics and infographics is a great way to diversify your feed, you also want to ensure you stay on-brand with your posts. If you have a brand guide, this can be helpful with content planning. By staying within your established guidelines, you can flex your creative muscles with new content while ensuring your posts stick to your company's branding. So even if you start creating new content, you'll still ensure your Instagram feed is cohesive.
5. Plan And Schedule
Planning your content ahead of posting will help keep your feed cohesive, as you'll have plenty of time to ensure your posts are consistent with your theme, editing style, and branding. You'll also have time to diversify your content, and create a plan for tackling major holidays and events. And planning ensures that you design your content in a way that fits your theme and contributes to your cohesive Instagram feed. Having a strategy for developing a cohesive Instagram feed is a great way to promote your brand. If you want to optimize your Instagram content, engage with your current followers, and reach potential customers, contact us today!
Related Social Media Blog Posts
Related insight from Fruition's social media experts.