04-29-2023
6 min read
Peer-Reviewed
Our writing team evaluates each article for accuracy and ensures that sources are reliable and trustworthy.
Up-to-Date
We regularly review and update our articles to ensure relevancy and quality. This article was most recently updated on 05-08-2023.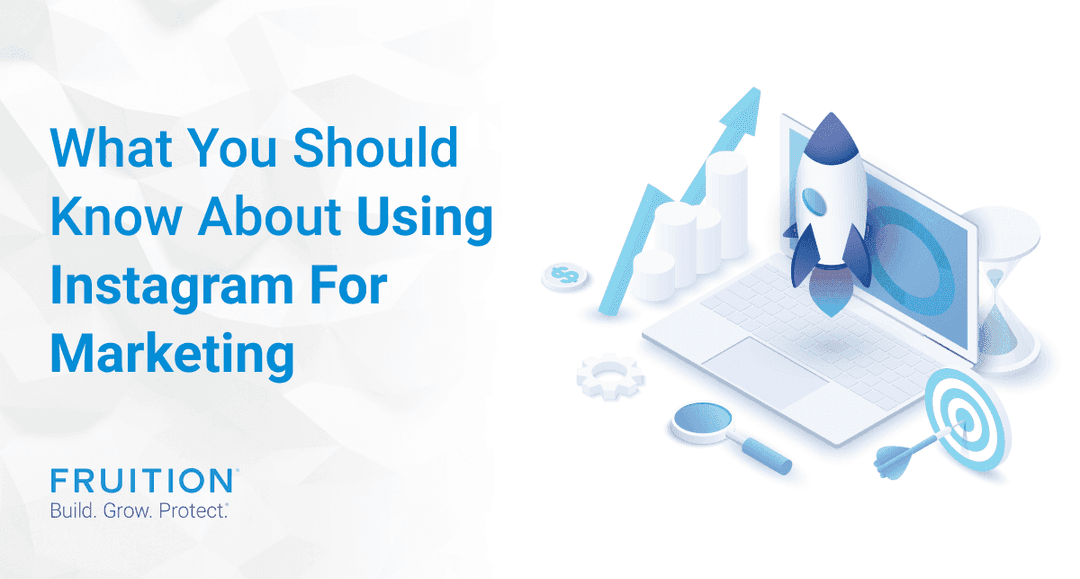 What You Should Know About Using Instagram for Marketing
Social media is a powerful way to grow your brand and create a loyal following. As the second-most downloaded free app in the Apple store, Instagram boasts 1 billion global users per month. Of those billion users, 200 million visit at least one business profile every day, making it a platform your business can't afford to miss out on. Today, we're sharing the best ways you can leverage Instagram to grow your brand, build loyal followers, and create engaging content.
It's All About The Visuals
Instagram is full of bright and engaging visuals, so your business should focus on creating eye-catching images. Since 83% of Instagram users find new products and services on the platform, your feed should visually communicate who you are and what you do. To create a cohesive, visually appealing feed, follow these tips:
Following a set style (including color palette, illustrations/infographic style, and font specifications) creates a feed that's cohesive and on-brand. Creating a mood board with your ideal style can help you keep your feed fresh while staying true to your brand's look.
Make sure your images are interesting and tell a story on their own, without the caption's support. If your image appears in a users' explore feed, you'll need the visual to stand on its own to gain their attention.
Use video content! Users are 12 times more likely to share videos compared to text/images, video is a great way to get your followers to share your message. Just make sure the video's thumbnail is a good representation of the video and is of high quality.
Use User Generated Content
User generated content (or UGC) is a great way to repurpose content that is relevant to your brand. Plus, sharing UGC creates a close relationship with your consumers and builds brand loyalty. When you share consumer content, your audience often feels recognized, which strengthens their connection with your business.
Engage With Your Audience
Since your audience demographic may be different across platforms, use your audience insights to understand who follows you on Instagram and what content they like to see from you. Reviewing engagement on previous posts is helpful to understand what your audience is interested in, but don't overdo it. Rinsing and repeating the same type of content will likely bore your audience, so make sure you have variety in your feed. However, fostering engagement isn't just about what you post on your feed or in your stories – it's also about interacting with other pages, profiles, and users to build your audience. Some of the best ways to engage are:
Acknowledge: If a follower shares an image of your product or service, tags you, or uses one of your hashtags, like, comment, or save their post.
Interact with commenters: On your own feed, be sure to answer questions and respond to comments. Not only does this strengthen the bond between your brand and your existing customers, but it shows potential customers that you care about your clients.
Create custom hashtags: Creating custom hashtags and encouraging followers to use them helps users engage and participate with your brand.
Create Instagram Stories
If you're not using Instagram stories, you're missing out! In a survey commissioned by Facebook, Inc., 62% of users stated that viewing a business' story makes them more interested in a brand or the product/service they offer. Why? Stories engage your audience in a unique way by showing the "less-seen" side of your business. While your feed is a great place to showcase your official brand, stories are ideal for building your "unofficial" brand as you share casual, in-the-moment, or behind-the-scenes content. Stories also offer a ton of interactive options that help you understand what your audience likes. Using polls, questions, and quizzes, you can get a realistic understanding of what your audience likes to see from you.
Make The Most Out Of Your Captions
Instagram is the place to write it out – users are more likely to read longer captions compared to other social media platforms. These long-form, micro-blog captions are ideal for story-telling and capturing your authenticity, and their popularity is only increasing in 2020. To make the most of your captions, consider:
Breaking up the text: Long captions don't mean they should be hard to read – break up the content with spaces and emojis.
Including calls to action: Encourage users to answer a question, share their thoughts, or even visit your website or a link in your bio. Not only does this increase engagement, but it offers more opportunities for users to learn about your brand.
Adding holidays to your posting schedule: Keep holidays in mind when developing content and create relevant posts around the season or recent trends. Using high-trafficked hashtags that pertain to a season, holiday, or national day can increase your reach and help your brand connect with new audiences.
Give Back
In the end, social media success relies on the loyalty of your followers – so make sure you give back to them! Having opportunities to make your supportive audience feel special and know that you care is a surefire way to create a deeper commitment to your brand. Try some of these tips to give back to your audience:
Giveaways: This is a great way to increase your engagement while giving back to your audience.
Special discounts: Give your social media audience a special discount to reward their support. To prompt your audience to use their discount, provide the code in your stories – customers will have to use it before it disappears in 24 hours.
Say thank you: Sometimes, the best things in life are free. Give a genuine thank you in your story, in your caption, or in a video in your feed. Even a quick thank you can build the connection between you and your followers!
Are you making the most out of your Instagram account? Our social media team can completely transform your social media strategy to boost followers and build brand loyalty.