05-08-2023
4 min read
Peer-Reviewed
Our writing team evaluates each article for accuracy and ensures that sources are reliable and trustworthy.
Up-to-Date
We regularly review and update our articles to ensure relevancy and quality. This article was most recently updated on 05-24-2023.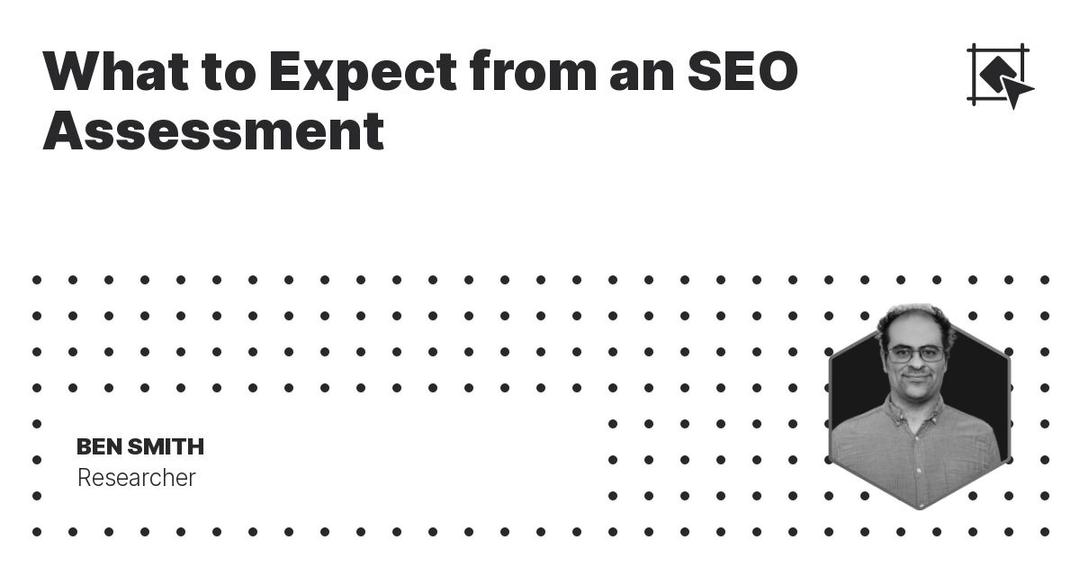 What To Expect From An SEO Assessment
Search Engine Optimization, or SEO, is an ever-evolving field. Between updates in Google's algorithm and changes in consumer search behavior, your business' SEO strategy should be fluid and adaptable. An SEO assessment is a valuable tool that can help identify opportunities and improve your site's searchability. Read More: Understanding Your SERP Rankings Read more: Using AI for SEO.
What Is An SEO Assessment?
An SEO assessment examines on-site, off-site, and technical factors to help you identify areas of opportunity. By taking a close look at every factor of your site, SEO assessments can help you deliver a better customer experience, improve brand awareness, and, of course, improve traffic to your site.
Goals Of An SEO Assessment
SEO assessments are the starting point for developing a comprehensive and successful SEO strategy. This deep dive into your site aims to:
Determine where SEO best practices aren't being followed
Identify areas of strength and opportunity
Build the foundation for your business' unique, data-driven SEO strategy
What To Expect From Your SEO Assessment
As experts in SEO since 2003, the Fruition team understands that a solid SEO strategy combines on-site content, technical SEO, and off-site factors. Therefore, our SEO assessments follow a similar structure. While your assessment may vary depending on your business goals, you can expect us to examine the following areas:
Content
Content is a key component of SEO, and includes much more than keyword variations and keyword density. A successful SEO assessment will examine:
The content itself: Is there enough content? Is the content too thin in places? What content is missing from the site that could bring value to users and searchers?
H1s and H2s: Does the Header HTML markup support a hierarchy structure to emphasize the importance of information on a page?
Metadata: Do pages have meta titles and descriptions that drive the best click-through-rate (CTR)?
URL structure: Do URLs provide relevant information to the page and follow a breadcrumb structure?
Duplicate content: Do pages repeat content? Are there unintentional copies of pages?
Technical SEO
To help your on-site content rule the rankings, you'll need to beef up your website and server optimizations through technical SEO. A technical SEO audit will examine:
Schema: Does your site use schema? What could be added or improved upon?
Indexing: Are the correct pages crawlable by Google?
Canonicals: Are there pages using canonicals properly to prevent problems caused by identical or "duplicate" content across multiple URLs?
Robots.txt: Are the right pages being indexed? Are the right pages blocked from indexing?
XML Sitemap:
Site speed: How fast is the site? Where are opportunities to improve the speed?
Internal linking: Does the information have a flow and link to each other appropriately?
Off-site Factors
To maximize your SEO potential, an SEO assessment also examines off-site factors that could improve your ranking:
Backlinks: Are the websites referencing your site of good quality? Are there enough? Where are there opportunities to build backlinks?
Google Search Console: Is this set up?
Duplicate Content: Does your site have original content that's not borrowed from other places?
Other platforms: Would Google Merchant Center or Google My Business help you meet your goals?
Whether you're wondering how the latest Google update affected your site, want to improve traffic, or need to boost brand awareness and conversions, an SEO assessment is the place to start. Fruition provides thorough, actionable SEO assessments to help you make digital your advantage, and we'd love to help you grow your business and meet your goals. Contact us today to get started!
Get an SEO Assessment
We often work with new clients first on an SEO audit. We'd love to discuss your SEO needs and if an SEO assessment is right for you.