04-29-2023
4 min read
Peer-Reviewed
Our writing team evaluates each article for accuracy and ensures that sources are reliable and trustworthy.
Up-to-Date
We regularly review and update our articles to ensure relevancy and quality. This article was most recently updated on 05-15-2023.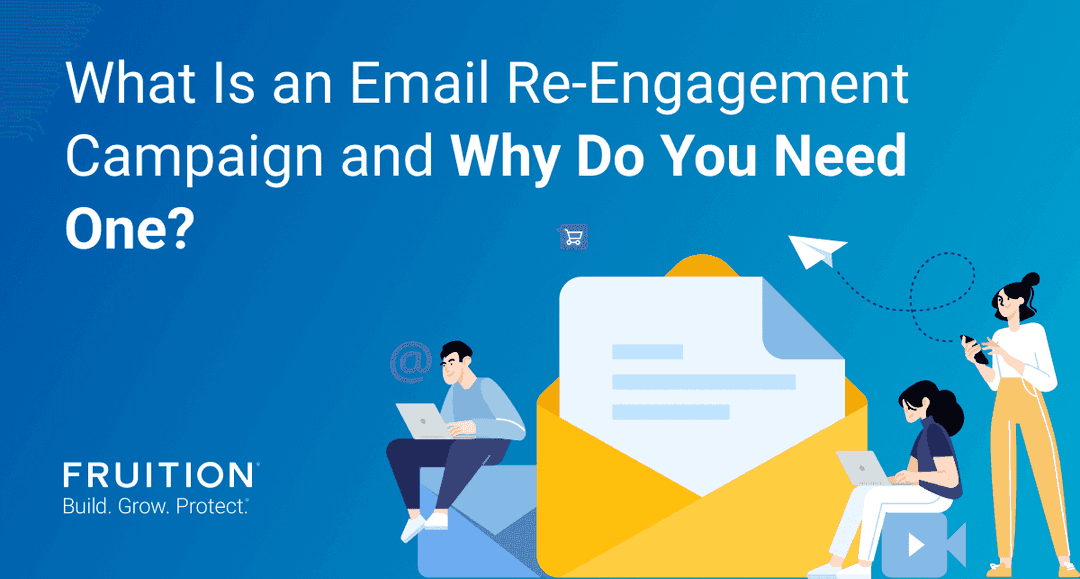 What is an Email Re-Engagement Campaign—And Why Do You Need One?
It's no secret that email marketing can help your business attract new customers, but what about old ones? That's the idea behind what is called an "email re-engagement" campaign, a series of emails addressed specifically to customers you've lost, or who have visited your site once and then never again, or customers who haven't come back to your site in quite some time. Related: Why Your Business Needs an Email Marketing Campaign Just like with regular email marketing campaigns, the point of an email re-engagement campaign is to attract your customers' attention and get them to convert. The only difference is that in an email re-engagement campaign, you'll need to practice a few different tactics. Here's our guide to different types of email re-engagement campaigns—and how to tell which one is the best choice for your company.
Different Types of Email Re-Engagement Campaigns
There is more than just one type of email re-engagement campaign your brand can choose from, and each one has different goals for conversion. Before you and your team can create a winning email re-engagement campaign, you'll need to narrow down your primary goal, and determine which audience you're speaking to with the email re-engagement campaign.
A few common types of email re-engagement campaigns:
The "Win-Back" Email Re-Engagement Campaign: Designed to help "win back" a lost customer, a "win back" email re-engagement campaign is directed toward customers who have had a previous touchpoint with your brand. A win-back campaign is designed to incentivize these customers to return with a special discount, updated messaging around new products, or even just serve as a reminder.
The "Abandoned Cart" Email Re-Engagement Campaign: Especially helpful to retail operations is the abandoned cart email re-engagement campaign. Designed to specifically target customers who have added an item to their cart and then left the page without completing a purchase, an abandoned cart email invites them to return and buy the item they forgot.
The "Last Chance" Email Re-Engagement Campaign: When you have a sale, offer, or discount which is about to expire, sending a "last chance" email can help your customers remember to take advantage of this offer before it ends.
The "Good-Bye" Email: Considered the last email in a multi-email re-engagement campaign, a "good-bye" email is sent when a customer refuses to engage any further and has expressed a desire to be removed from your email list.
Email Personalization and Email Re-Engagement Campaigns
As in most email endeavors, email re-engagement campaigns only benefit from personalization. The best way to engage with your audiences is to use the data you glean from how they have interacted with your previous email campaigns and segment those audiences into groups based on their preferences. By segmenting audiences in this way, you can better speak directly to what your audience's specific needs and drivers are. This is particularly important for audiences that you want to re-engage—audiences that you have a second chance to make an impression on. Personalization of your re-engagement campaigns is key to driving conversions with your lost audiences. Read More: How Personalization Improves Your Email Marketing Campaigns
Email Automation and Email Re-Engagement Campaigns
Although you can conduct successful email re-engagement campaigns without automation, it's much easier if you do plan to automate the string of re-engagement emails. Not only can automation make it simpler to actually batch send the emails in the campaign, it can also help you glean valuable customer info as well. When a static automated campaign is already running, for instance, it becomes much easier to A/B test this kind of campaign with various audience groups. Not to mention, with re-engagement campaigns, if your first email or two work as intended—say a customer buys something after receiving a "Hi, we missed you, come back for $5 off your next purchase"—you can instruct the automation to remove that customer from the remainder of the re-engagement campaign, since they've successfully converted by re-engaging with your brand.
These are just a few of the ways that your company can benefit from developing and implementing an email re-engagement campaign. Not sure where to start? Let our email experts at Fruition help you get the ball rolling.