04-29-2023
3 min read
Peer-Reviewed
Our writing team evaluates each article for accuracy and ensures that sources are reliable and trustworthy.
Up-to-Date
We regularly review and update our articles to ensure relevancy and quality. This article was most recently updated on 05-09-2023.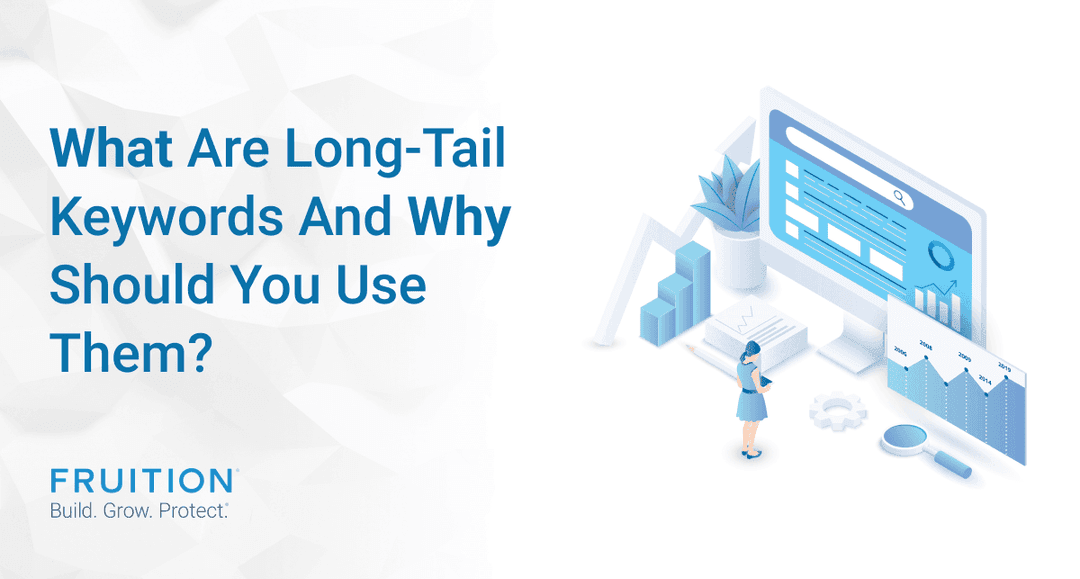 What Are Long-Tail Keywords And Why Should You Use Them?
With fierce competition to appear above the fold on search engine results pages (SERPs), businesses need a dynamic digital marketing strategy to gain traffic and conversions. If you've been fighting to rank for high-competition keywords in your industry, we're here to tell you there's a better way to get the most out of your SEO strategy. Enter: long-tail keywords.
What Are Long-Tail Keywords?
Long-tail keywords are longer keyword phrases that are more specific to what products or services you're offering. For example, if you sell furniture, "buy furniture" will be a very highly-searched phrase, and therefore, difficult to rank for. However, there will be much less competition for a descriptive, long-tail keyword like "antique dining room furniture."
Long-Tail Keywords Match User Intent
In the example above, "antique dining room furniture" is a more specific search than "buy furniture." Naturally, more specific keywords have less volume, but that doesn't mean the value long-tail keywords should be discounted. Someone at the top of the funnel who's researching their options may search "buy furniture," and their intent could be almost anything - do they want a dresser? A coffee table? A chair? Since the scope of this search is so large, even if your antique dining room set ranks highly, there's a good chance the user isn't even interested in that type of furniture.
Long-Tail Keywords Are More Likely To Lead To Conversions
Users searching for long-tail keywords have done their research and know exactly what product or service they're looking for, which means they're more likely to buy something. When a user types "antique dining room furniture," they're much more likely to convert than a user searching "buy furniture. " Since the search volume of long-tail keywords is lower, there's much less competition. This means it will be easier for your company to rank for these searches. By ranking highly for longer search phrases, you'll increase the chances that a ready-to-buy user finds your website and see a bigger return on investment for your efforts.
How To Build A Marketing Strategy With Long-Tail Keywords
A sound SEO strategy should incorporate long-tail keywords in both paid and organic search efforts. However, that doesn't mean you should focus entirely on long-tail keywords and forget about highly-searched terms, since you could run the risk of not driving enough traffic to your site. Instead, you should balance a few high-volume search terms with more targeted, long-tail keywords. This way, you'll still generate less-targeted traffic from top-of-the-funnel users while earning conversions from users at the bottom of the funnel.
Do you need help mastering long-tail keywords to drive more conversions? Contact our experts today!
SEO services