04-28-2023
6 min read
Peer-Reviewed
Our writing team evaluates each article for accuracy and ensures that sources are reliable and trustworthy.
Up-to-Date
We regularly review and update our articles to ensure relevancy and quality. This article was most recently updated on 05-07-2023.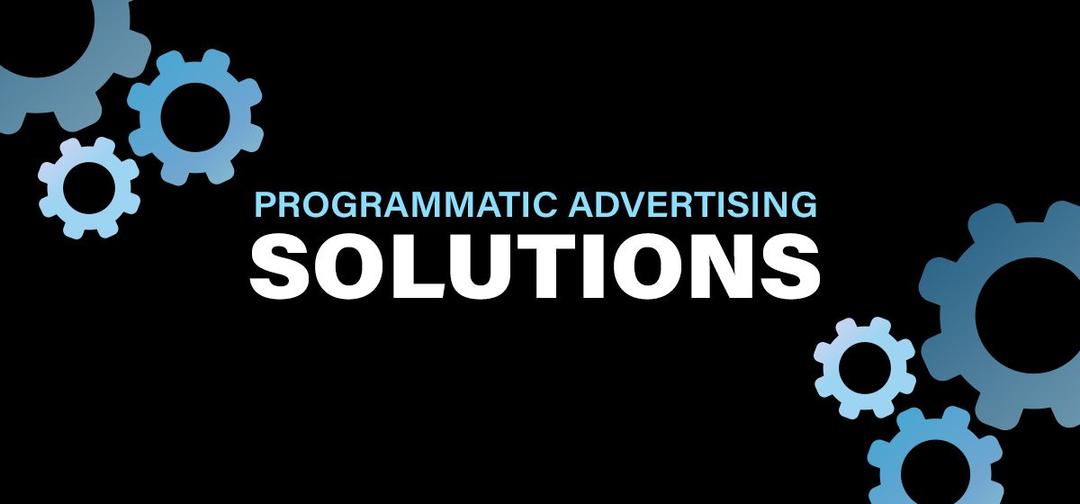 The Right Programmatic Advertising Solution for Your Company
Programmatic advertising allows advertisers interested in pay per impression ("PPI") and pay per click ("PPC") digital ads to set parameters such as bid price, network reach, demographic target, budget and campaign goals within an advertising platform, then rely on sophisticated algorithms to automatically bid on and place ads that will result in theoretically the best conversion rates and ROI.
A quickly growing field, programmatic advertising revenue surpassed $10 billion in 2014, accounting for roughly 45% of digital display ads in the US. Over the next few years, it is expected to be responsible for 50-60 percent of digital ads.
Multiple platforms, from native functions build into Google and Facebook to more advanced services, have emerged to capture this growing market.
Like with all other business ventures, choosing the right tool for your needs and desired feature set is critical to success. Native tools may be enough for some advertisers, while others will want to go with advanced dedicated solution platforms.
Native Tools
The most commonly used native programmatic advertising solutions are Google AdWords and Facebook Ads. Microsoft Bing no long supports a native feature and has partnered with AppNexus for programmatic ad services since 2011. Designed to work within their home service, native programmatic ad tools offer many benefits.
The benefit of any programmatic ad solution is the ability to specifically target the best potential consumers with limited campaign maintenance. While both dedicated solutions and native platforms rely on this feature, native networks have the benefit of first hand access to targeting data. Google AdWords uses geo-modifiers, IP address and even Gmail account data, allowing advertisers to target users in a specific area. However, this information, particularly Gmail account creation data, may no longer be accurate to the user's current location.
Google AdWords does not allow the expansion of target parameters through the use of first or third party data or behavior history. This may soon change as Google is rumored to be considering allowing the use of a company's first party information.
Facebook's ad platform offers more nuanced targeting than AdWords, giving advertisers the ability to target by location, but also by age, gender, interest and hobbies, education level, relationship status, political views and connections to businesses and people. Facebook also supports the manual uploading of targeted lists using first party information—known as a "Custom Audience" list in Facebook's ad platform. Facebook also recently announced an expansion into true programmatic ad exchanges, expanding the reach of its audience-based targeting.
Native tools are often an advertiser's or company's first encounter with programmatic advertising, but these solutions are not the most flexible and at times require in depth technical skills. For instance, AdWords does include the ability to program automated rule-based or wide-reaching campaign changes. This must be executed via JavaScript code that the advertiser creates in its entirety or modifies from an editable template provided by Google. This may not be a skill every marketing team has or is comfortable with.
Google AdWords has several additional restrictions. A limited number of automated bid adjustments is allowed within a timeframe in AdWords—49 adjustments a week based on the day of the week or time of the day. This amounts to a limit of seven automated bid adjustments per day. Certain Google programs also lock advertisers into an approach with little ability for campaign changes or customization. If an advertiser chooses to use Google's Conversion Optimizer (part of Google's Display Network) for real time bidding, the parameters set in the optimizer automatically override any manual changes or bid adjustments. Finally, with the introduction of Google's Enhanced Campaigns (released in 2013) the platform no longer allows the direct targeting of specific devices, such as mobile. This change disappointed many advertisers.
Dedicated Solutions
Largely due to the limitations of native programmatic ad tools and to the large number of tools teams need to manage to run campaigns across networks, dedicated solutions have emerged in the programmatic ad space. These solutions give advertisers a central platform from which they can control all their programmatic ad campaigns (including display, search and social) across platforms and generally without the restrictions of native tools.
While many dedicated platforms have commonalities (fewer restrictions, greater reach, integration of first and third party data) they are unique in their solution offerings. With that in mind, I'll dive deeper into two specific dedicated solutions to illustrate the types of benefits and use cases typically expected from these service providers.
Acquisio
Like most dedicated programmatic ad solutions, Acquisio combines ad management from multiple platforms and publishers into one location, allowing marketing teams to more easily and comprehensively track effectiveness and budget. Acquisio allows users to manage Google AdWords and Facebook ads, and additional networks, from within the solution.
Unlike Google AdWords, Acquisio supports audience targeting using both first and third party data and bids and budgets can be optimized every 30 minutes without limit with some packages. Keep in mind that since Acquisio relies on an integration with native platforms, data can lag.
Another major departure is how easily Acquisio makes rule-based change commands. The solution replaces Google's JavaScript code with simply "if this, than that" bid rules which automatically deploy changes when triggered. Acquisio also supports mobile-specific ad targeting and consolidates analytics from all running networks.
AppNexus
The power behind Microsoft's programmatic ads, AppNexus is a technology company that offers solutions for multiple positions handling the various aspects of online advertising. This puts the company in the unique position to bring ad buyers and publishers (and their data and targeting needs) closer together.
AppNexus supports targeting using first and third party data and gives ad buyers access to exclusive targeting information and inventory. The platform displays real time data which helps teams adjust their budgets, bidding and audiences as needed. AppNexus also offers advertisers the ability to create their own custom algorithms for more defined targeting.
Like Acquisio, device specific targeting is supported on the AppNexus platform. It is also much easier to make bulk edits across campaigns and budgets than with Google AdWords.
Is programtic buying right for my company
Dedicated programmatic ad solutions are not a fit for every advertiser; but for teams focusing heavily on this method across a variety of platforms, the ease with which dedicated solutions allow teams to spread their reach, refine their targets and monitor and manage daily activity can be invaluable. However, the added cost with programmatic buys often requires fairly size-able budgets of $10m mo in ad spend to realize the gains achieved in programmatic buys vs more manual approaches to bidding.