04-28-2023
4 min read
Peer-Reviewed
Our writing team evaluates each article for accuracy and ensures that sources are reliable and trustworthy.
Up-to-Date
We regularly review and update our articles to ensure relevancy and quality. This article was most recently updated on 07-05-2023.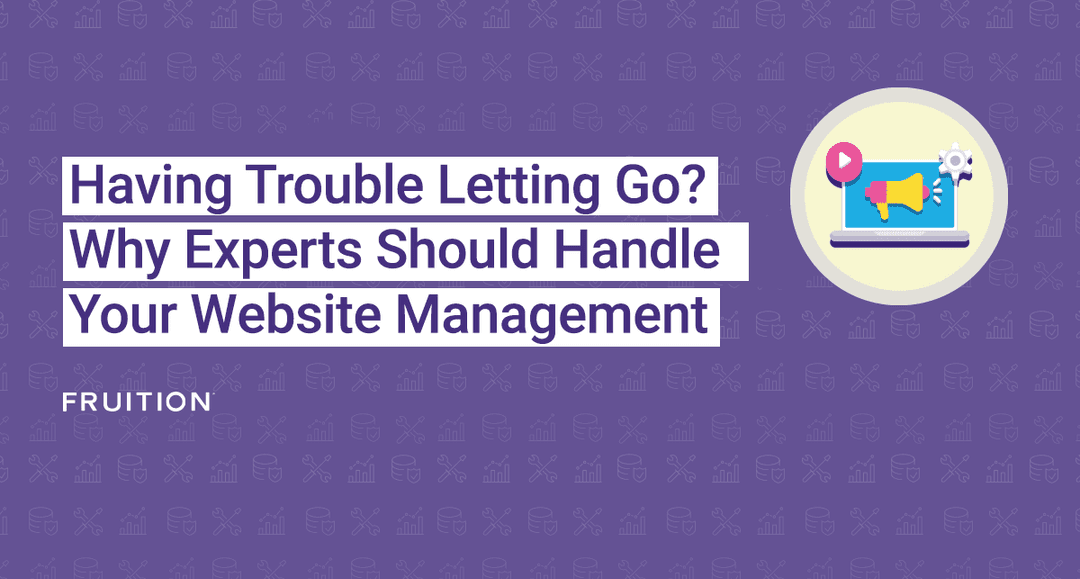 Having Trouble Letting Go? Why Experts Should Handle Your Website Management
Whether you're creating a new website or you're maintaining a site you've used for years, website management is a vital, ongoing responsibility for the health of your business. Ensuring that you use best practices when it comes to quality SEO, security, updating your site, and staying current on content is a lot to handle, especially when other aspects of your business demand your attention. But website management doesn't have to fall on your shoulders - trusted professionals can maintain and improve your website, with your oversight, so you can focus on growing your business. If that sounds scary to you, you're not alone! Letting go of your website management is a big step, but with the right team, your site can soar to new heights. If you're still not convinced, read 5 key reasons why having experts handle your website management is in your business's best interest.
You'll Get a 360° View of Your Website
Even when you buy a new car, you still have to work on it and maintain it to keep it in good condition. Your website is no different! Fruition's professionals always start by "looking under the hood" to learn the ins and outs of your website - from coding, to UX design, loading times, and more. This 360° view gives you a complete understanding of your website and its needs that you may not realize on your own.
You'll Avoid Losing Content or Site Connectivity
Even seemingly simple changes, if not performed correctly, can do serious damage to your site. Many clients have come to us after making changes that caused their site to go down or accidentally deleting content and not being able to recover it. When you hand off your website management, our professionals ensure all changes are done correctly using a comprehensive QA process.
You'll Stay Up to Date Effortlessly
Updating your site can be a hassle - outdated plugins can cause headaches and even small code changes can conflict with existing content. Plus, keeping up-to-date with best practices, such as striving for ADA website compliance, can be challenging. Our website management team does everything from small changes in code to adding entirely new features and everything in between. Since you can trust we'll update the site in a safe environment, you can focus on growing your business - we'll make sure your site adapts and grows with you.
You Can Choose Your Level of Commitment
Every business has different needs, so Fruition offers a variety of options for website maintenance. If you're not sold on completely letting go of your website management, you can buy blocks of time in 10, 20, and 40 hour increments. Our team will address your site's needs using the given time and when the block is spent, you're not committed to buying another.
Learn Best Practices
Your time is valuable, and we want to make sure we're doing everything we can to ensure your website is growing, not just staying stagnant. If you request a straightforward item that's relatively easy to execute, our team offers step-by-step instructions with screenshots so you can complete the task in the future. This approach allows you to save your block of time for bigger updates that you can't complete yourself. Of course, if you don't want to do this kind of work on your site, we're happy to complete each and every update. It can be hard to keep your website growing alongside your business. When you let the experts handle your ongoing website maintenance, you can fully focus on growing your business while the Fruition team continuously develops and maintains your site. Our team truly cares about the quality of our work and we want to do whatever it takes to help your site thrive. So, are you ready to let go?
Put the advantage of website management to work for your organization
Get in Touch