04-28-2023
4 min read
Peer-Reviewed
Our writing team evaluates each article for accuracy and ensures that sources are reliable and trustworthy.
Up-to-Date
We regularly review and update our articles to ensure relevancy and quality. This article was most recently updated on 05-19-2023.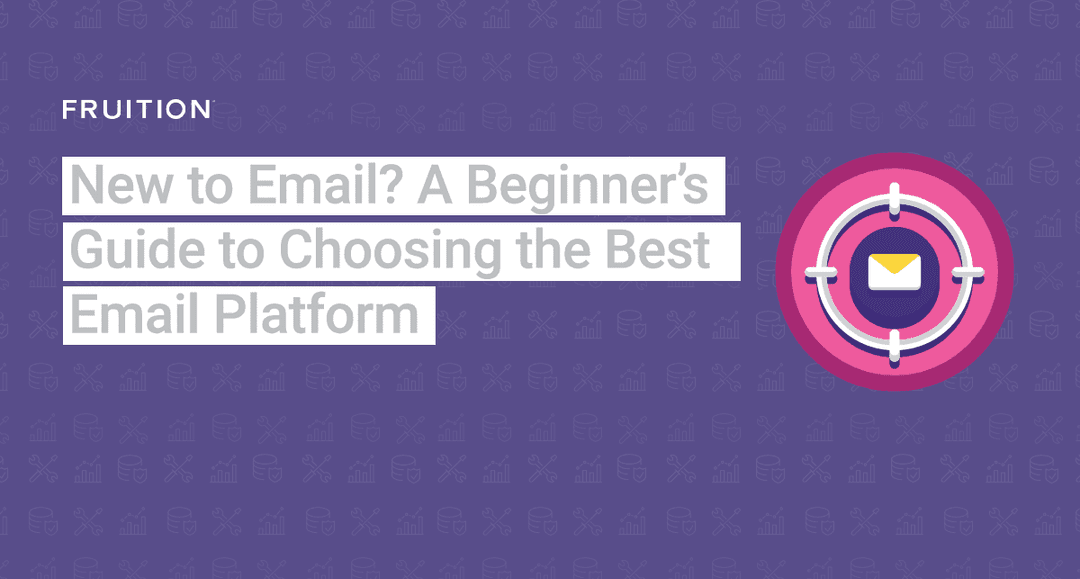 New to Email? A Beginner's Guide to Choosing the Best Email Platform
A lot of marketers know that the higher your open rates, the better. But what those new to email marketing might not know is that sending an email doesn't automatically land it in your customers' inbox. Emails might bounce, go to the spam folder, or get sender-rejected. Every brand has different email marketing needs, so choosing the right Email Service Provider (ESP) or Marketing Automation Platform (MAP) is crucial. When choosing the best email platform for your business, we advise you to stick to the five W's: who, what, where, when and why.
WHO will you be sending email to?
Who is your target person? Do you have multiple personas that you will be sending email to? Asking yourself "who" is a great first step to identifying the best platform for your business. Segmentation may be a huge factor for you. Unsure of what segmentation means? It is the act of breaking your contact lists into smaller, more targeted lists based on behaviors, locations, etc. If you have a simple segmentation strategy, a more cost-effective platform might be right for you. To implement a more in-depth segmentation strategy for your audience, one that includes features such as lead scoring, a more advanced MAP may be a better choice.
WHAT types of email will you be sending?
There are many different types of emails: transactional, newsletters, "drip" campaigns, automations and more. Depending on the type of emails you plan to send, you will need to invest in the appropriate platform. Be sure to crosscheck all platforms you are investigating to see if they offer the ability to send every type of email in your strategy. A great example of this is MailChimp's platform Mandrill, which plugs into MailChimp instances for transactional-based emails.
WHERE will you be sending email?
Compliance is a very hot topic within email strategy these days. Between CAN-SPAM, CASL and GDPR, you will want to ensure that your email strategy addresses the different rules and directives outlined in each of these regulations. If you fail to be compliant, your company could potentially face very high fines. Your email strategy and platform needs may be entirely different if you plan on sending to email addresses within the United States only — versus sending to email addresses across North America or in Europe. With the complexities that arise in this new age of regulation, we recommend working with a trusted email expert to ensure your marketing efforts and platforms follow best practices based on the target audience's country in your email list.
WHEN will you be sending email?
There has always been a quest for the PERFECT time to send an email. After all, if you get into an inbox at the right time, your chances of getting higher open rates dramatically increase. Different industries will experience different open rates, and depending on your industry or email content, one day of the week may be better for sending versus another. Different providers have integrated various formulas and recommendations based on user activity. One of our favorite platform features from Maropost is the Send Time Optimization tool. If send time is a focus for you, keep this in mind as you review different platforms.
WHY are you sending email?
This question drives back to your basic email strategy. What goals do you have for your email program, and how are you measuring against those goals? Ensure that the platform you go with has the correct reporting features to be able to track back to your KPIs so you are not spending extra money on other third-party tools to track the KPIs you need. No matter what your who, what, where, when or why reasoning brings you, it is important to remember you're not in this journey alone. When it comes to finding the right email platform for you and your brand, perhaps the most important place to start is with a trusted advisor. At Fruition, we specialize in placing clients with the best email platform for their company size, audience, budget and goals. Contact us today to learn how we can help pair you with the right platform!
Learn more about Fruition's email marketing services
Email Marketing Services