04-28-2023
6 min read
Peer-Reviewed
Our writing team evaluates each article for accuracy and ensures that sources are reliable and trustworthy.
Up-to-Date
We regularly review and update our articles to ensure relevancy and quality. This article was most recently updated on 05-19-2023.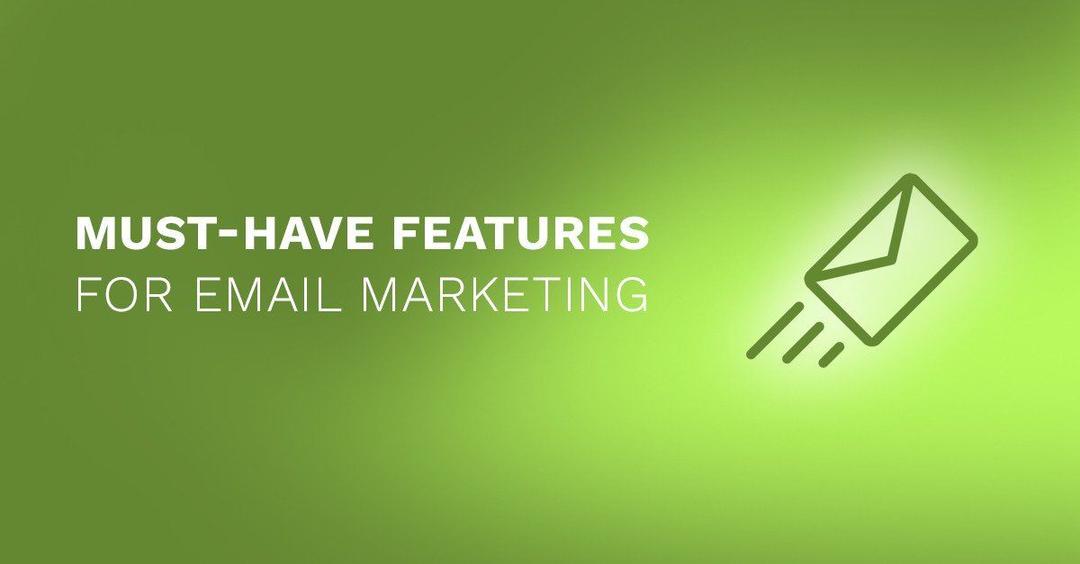 Must-Have Features of Email Marketing – Part 2
In Must-Have Features of Email Marketing – Part 1 I discussed must-have features for your email marketing technology. As we've all figured out by now, technology is only as good as the person running it. Investing in popular email marketing software won't result in successful email marketing campaigns if you don't have an email marketing professional driving the program. Just as choosing the right email software is important, so it knowing what to look for in an email marketer. Whether you're looking to task one of your existing team members with email marketing ownership, add someone new to your team or hire an email marketing agency, there's a few characteristics they'll need to be successful.
Must-have features for your email marketer
There are two main factors that create a great email marketer: A drive to learn and a deep passion for details. (Good nerves are a plus too, hitting "Send" on an email to a 100,000-person database is nerve wrecking every time!) Finding a person with these qualities will help ensure your email marketing program continues marching from good to great and avoids major (potentially costly) missteps. Drilling into these two broad character traits, look for an email marketer who possesses these specific characteristics that will help them excel.
A sense of curiosity and creativity
We already covered why testing your email campaigns is important and why having access to deep data is vital to making good decision (Part 1). Now you need a person who's willing and excited to dig into that data to identify which path to follow next. Changing a subject line or template is easy. You need an email marketer who thinks outside the box, gets creative, is willing to test something even if they suspect it might fail (because it could surprise them and be a smashing success) and who constantly wonders "what happens if … ." What happens if you send a one sentence email? What happens if you send an email on Sunday? Why did that CTA drive more clicks than the one it was tested against? What are people who respond to the emails saying and what does that tell you about your approach and program? Do other team members or even other people outside marketing have any interesting ideas for email marketing? Someone who asks these questions (and more) and actively seeks the answers will push your email marketing program forward, instead of just resting on what works "well enough."
Isn't afraid to fail
An important component of a healthy sense of curiosity is not being afraid to fail and to admit when something didn't work. If your A/B tests went well, one email worked noticeably better than the other. If your email marketer guessed wrong about which one would be the winner, they need to be willing to admit that, take what they learned from the test and keep running. If the A/B test didn't result in a clear winner, they can't stop testing. It's time to test something else until you do improve email performance. Even going backwards isn't a total loss – evaluate what might have gone "wrong" with the email and learn from it. A successful and confident email marketer isn't afraid to tell you that something didn't work. They don't try to hide the fact and they don't shrug their shoulders and say they have no idea why. They admit they're surprised and quickly dig into the data for every insight and takeaway they can find. When they surface, they'll have a plan of attack to try and improve the next email.
An understanding of best practices
Like most areas of marketing, email marketing has its best practices. Following some of these guidelines will result in better conversions while others are so important that they could be the difference between your email hitting the inbox or junk box. Some common email marketing best practices include:
Knowing the ideal word count for subject lines
Knowing which words are likely to trigger spam filters
Understanding the importance of mobile-friendly email templates (and why, exactly, they're important)
Understanding how to write a strong call to action
Understanding how often to send emails
Knowing the best times of week and day to send emails
These are the building blocks of email marketing, and working with a marketer who already has a strong understanding of best practices will save you time and get your email program running more effectively sooner.
An understanding of CAN-SPAM laws
This is where the drive to learn and the passion for details meet. Managing CAN-SPAM laws takes a willingness to dig in and fully understand the dos and don'ts (especially for companies that email internationally) and a keen eye to make sure emails are always compliant. Without an understanding of CAN-SPAM laws and careful due diligence with each and every email, the company could end up in hot water. When hiring an email marketer or email marketing agency, ask them about their experience with CAN-SPAM best practices. (Hint: These laws include both elements of the emails and opt-in procedures.)
Knows how to interpret the data
If you choose the right email marketing platform, you'll have access to a lot of data. Now you need someone who knows how to interpret that information. Your email marketer should have a good understanding of the average click through rates and unsubscribe rates for your industry. If you aren't hitting those marks, your email marketing needs quite a bit of improving and you should dig hard to try and identify why you're falling short. In addition to industry averages, your email marketer should help set internal goals and carefully measure progress against internal benchmarks. Competing against the industry is good, but if you don't also compete against yourself you'll stop getting better. There are other important considerations that an email marketer should be able to identify, understand and explain. For instance, starting a brand new email marketing program is going to take some trial and error so you'll likely how low engagement rates at first. While not ideal, this is to be expected and you shouldn't panic. Likewise, brand new email programs may find themselves struggling to build a database of subscribers. Your email marketer should have ideas about how to drive subscriptions as well as a good understanding of the pros, cons and implementation costs of each approach. Another major hiccup that can cause many people to panic is a sudden spike in unsubscribes. If you began hitting a brand new email list or had a major influx into your database this is to be expected. Your email marketer can't be skittish and stop everything, but they should keep a careful eye on that metric to ensure it evens out to normal within an acceptable amount of time.
Successful Email Marketing
Between choosing the right email marketing platform for you needs and having a skilled, confident email marketer driving your program, you should start seeing good returns and improvement on your email marketing campaigns soon enough. Ask the email marketing expects at Fruition for help.