04-28-2023
7 min read
Peer-Reviewed
Our writing team evaluates each article for accuracy and ensures that sources are reliable and trustworthy.
Up-to-Date
We regularly review and update our articles to ensure relevancy and quality. This article was most recently updated on 05-07-2023.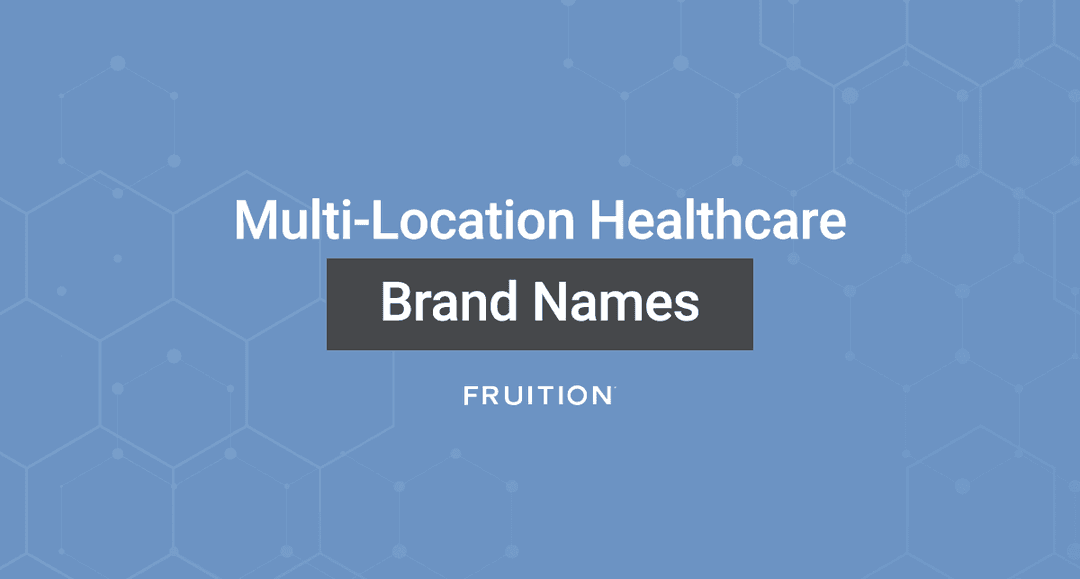 Multi-location Healthcare Digital Marketing
One Brand or Many?
The short answer is there are winners that use one brand for all location and winners that have different brand names. Nevertheless, this conversion happens often. Selecting the brand name for your multi-location healthcare operation is a complex decision. If you're doing de novos, do you start with multiple brands? If you're acquiring, do you consolidate brands or do you keep them separate? These are complex questions that we've talked through many times. This article gives you factors to consider while guiding your strategic branding decisions for multi-unit healthcare. We've come across multi-unit healthcare pitch decks with statements such as:
"We have a competitive advantage because we don't rebrand clinics - we retain the different brands."
"We have a competitive advantage because we consolidate all locations under one brand."
"We have a competitive advantage because we have neighborhood-specific brands."
How can very smart operators list three competing strategies as the right strategy? Which strategy is best? The reality is that you can make each strategy work. There are very successful multi-location healthcare companies that have gone down each path. There are also many that have failed miserably with each strategy.
If You Started De Novo, What Naming Strategy Gives You The Best Chance of Success?
If your target patients are in a similar demographic and geography, it is difficult to justify having multiple brands. With one brand you can build brand equity faster instead of dividing it across multiple brands. With a single brand, every dollar that you spend builds brand equity across the organization. And, one brand is also just easier to operate. For example, marketing collateral is good to go, ads are consistent, and emails, domains, Facebook accounts, etc. all benefit from having more weight behind them. Previously, highly-targeted geographic specific domain names and brand names made it easier to rank in organic search. That world has shifted. Now, algorithms in (particular Google Maps) weigh user proximity over more precise geographic brand names. However, if you feel patients are more likely to visit your location with a geographic descriptor, then you are correctly optimizing to maximize patient volume.
What's Your Location Density and Proximity?
If your locations are high density and high proximity, go with one name unless introducing patient choice is part of the strategy. Giving patients choices is a strategy used by one of the largest and most successful DSOs in the country. The CEO of the DSO (who is not a client of Fruition) stated that they don't worry about customer service in some markets because they are the only provider within a several mile radius. Thus, if a patient is unhappy, the patient can go across the street to a new provider that the DSO also owns, unbeknownst to the patient, where they'll likely receive the same subpar experience. It is not a pretty strategy. Nevertheless, it is a strategy that they have used successfully.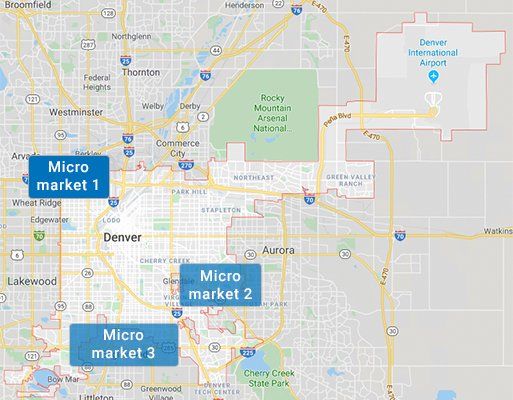 How Strong Are our Geographic Descriptors?
This can be determined by geographic-specific, non-city names within an area. Are you opening a pediatric dental clinic in Denver, or are you just focused on Cherry Creek with no ambitions of reaching into the greater Denver areas? Are you serving only submarkets? What's your service radius? Generally speaking, the more general the care is, the tighter the service area. If you're providing LASIK or cataract care people will drive much further, or even get on a plane for the right care. Take two examples: Denver and Phoenix. Both are large geographic areas. Denver is 155 sq miles, while Phoenix is even larger at 500 sq miles. Denver has a high percentage of neighborhood searches vis a vis generic broader market searches. Capturing this search volume is part of the consideration. Noteworthy is that a significant Google local search ranking change in November 2019 made service radius a more heavily-weighted variable in the local search results. Another way to look at it is how frequent is the care. Ongoing treatments options limit the service radius, whereas one-time treatments greatly expand the care radius. It is unknown if Google is using real location data to measure service area or if they are using a fixed radius. This author made an unfortunate decision to build an ASC based on the PROVIDER'S service radius (i.e. how far the doctor wanted to drive) vs how far the PATIENTS were willing to drive. This created too much density, leaving an ASC underutilized and eventually shuttered. Don't make the same mistake.
How Often Do Patients Visit Your Office?
Another factor is the meaning a neighborhood name carries. Do the residents carry it with a sense of pride? Is it the cool new place to live? Examples of combined marks include the service type plus the location name i.e. "Geographic Descriptor + Brand." For example, take "Soho Advanced Pediatric Dentist." The branding is easy to carry over to "Lohi Advanced Pediatric Dentist." Thus, you're able to keep consistency in your branding efforts while adding in the location descriptor.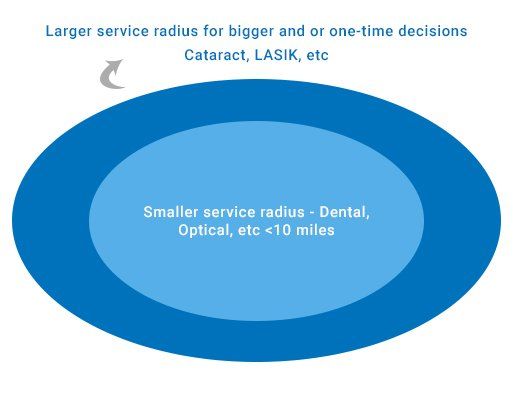 Do You Have Spokespeople?
If so, that's an indicator that your brand is strong enough, or you have at least made the significant inroads to justify sticking with one brand. There are some markets where there are micro-influencers that could justify supporting the discrete brands in specific neighborhoods. Vet is one area where there is a social influencer for every neighborhood.
How Strong is Your Support Center?
Be honest with yourself. Do you have a legit internal marketing team? Do you have a call center? Do you have the support staff that is able to support multiple brands? It is always easier to have one brand. Even with the effort and expense of rebranding add-on locations, it is often cheaper and easier to rebrand and get it done instead of trying to support multiple brands.
Do You Have A Legacy Star Doctor Name?
The star doctor world has shrunk in most specialties. Even doctors that have spent a considerable amount on branding their name understand that it's difficult to use their name in the markets they aren't servicing patients in.
Multi-location Healthcare Budget Benchmarks
Budgets for corporate multi-location healthcare operations range from 3% to 10% depending upon their lifecycle. Those in a fully optimized market tend to be closer to 3% because the Return on Ad Spend ("RoAS") decreases as you try to squeeze out the final few patients in a market. If the business is in active growth mode, you can get up to 10%. This includes development on larger, one-time initiatives and can include some crossover into business intelligence and other IT related initiatives. How much can be pushed to capex e.g. signage? How much deferred maintenance is already built up? Yes, it's time to bring your CFO in on a marketing decision.
If You Had a Blank Slate, Would You Carry Multiple Brands?
Stick with one brand unless there is a very compelling reason to carry multiple brands. If not, you have to take a hard look at what it's really costing you to carry multiple brands going forward. For continuity of operations, team building, and straight up patient growth, we have observed greater success by having one strong brand.