04-28-2023
4 min read
Peer-Reviewed
Our writing team evaluates each article for accuracy and ensures that sources are reliable and trustworthy.
Up-to-Date
We regularly review and update our articles to ensure relevancy and quality. This article was most recently updated on 05-07-2023.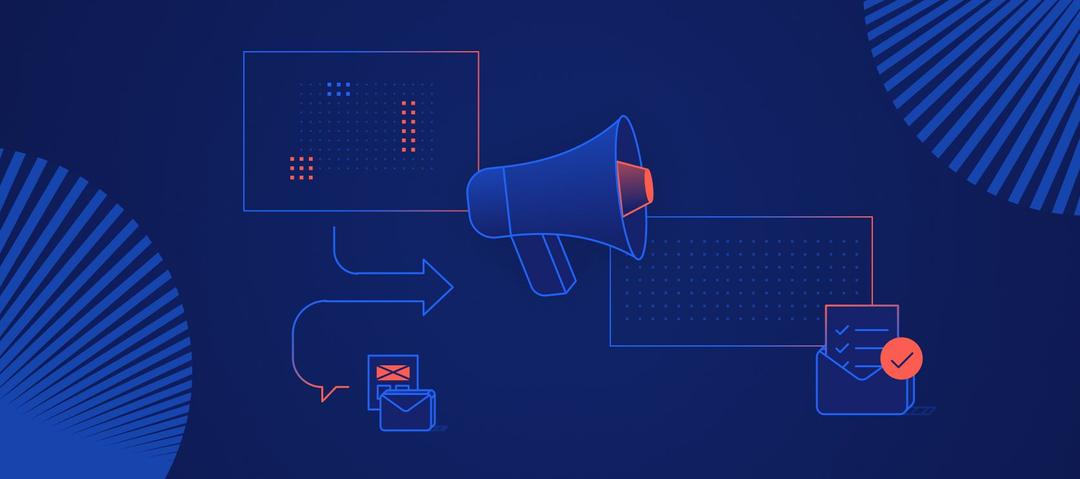 Mastering The Instagram Algorithm
In December 2020, the Instagram algorithm went through some huge updates. With increased competition with TikTok, the platform's main changes focus on delivering exciting, personalized content to their users - which makes social media marketers' jobs even harder. To help you understand Instagram's 2021 algorithm and how to leverage it, we're breaking down the 6 key factors that influence the algorithm.
1. Interest
The Instagram algorithm keeps tabs on what each user likes, and the type of content you engage with will appear more in your feed and determine the order of what you'll see in the future. As a result, engagement is key. Engagement includes comments, likes, reshares, views for videos, and now, saves. As we move further into 2021, it's worthwhile to start optimizing your content for saves - especially as Instagram trials hiding likes in more countries.
2. Relationship
The Instagram algorithm monitors engagement with your followers. If you comment or are tagged on someone's posts often, there's a higher chance you'll end up in that individual's "important" category. Therefore, engaging with followers is crucial to growing on Instagram. Be sure to reply to comments and DMs, as well as share stories, posts, and live videos created by your audience or people whose content you love.
3. Timeliness
Instagram wants to show its users the latest and greatest, which means time should always be considered in your posting cadence. If you pay attention to when most of your followers are online and post during those times, they'll be more likely to see your content!
4. Frequency
The more time a user spends on Instagram, the more likely they'll see the latest, freshest content. On the other hand, users who check the app less often will often be shown popular content or the day's highlights. To satisfy both types of users, post frequently and consistently while your followers are online. If the followers that are constantly on the app love your content and engage with it, followers who use the app less are more likely to see your content. Our social experts recommend posting every day, but if that's not possible, try to post at least three times a week.
5. Usage
The algorithm favors accounts that use all the features Instagram has to offer, so be sure to create different kinds of posts regularly. To make your content gain more traction, try the following tips:
Use Stories
If followers regularly engage with your account, you'll be bumped to the front of their Stories. By posting Instagram Stories more often, you'll have a better chance of reaching viewers as they browse their daily stories. The more views you gain, the better your ranking will be. To help you post more regularly, you can now schedule Instagram Stories with Later!
Prioritize Reels
Instagram favors Reels, the platform's newest feature. Reels seem to get shared across more curator pages, and shared Reels can bring in an influx of followers. As the app's top concern in 2021, Reels aren't something to ignore. However, Instagram has confirmed the app will deprioritize Reels with a TikTok watermark, so create separate versions for each platform.
Get Live
IGTV videos are a helpful way to share longer-form content with your audience. To increase initial exposure and provide a positive signal to the algorithm, share a 1-minute preview to your Instagram feed.
Color Grade Your Feed
Between Stories, IGTV, and Reels, don't forget about your Feed. Use a consistent editing style so your followers recognize your content as they scroll. Presets can simplify the editing process and add cohesion to your feed.
6. Hashtags
By continually sharing great content with strong captions and a variety of hashtags, you're more likely to end up on the Explore page, which can give you lots of new followers and interactions. To maximize your hashtags, use a mix of the following categories:
Niche-specific hashtags
Relevant hashtags
Branded hashtags
Community and industry hashtags
Curious how your social media strategy will hold up to Instagram's ever-changing algorithm? Our social media team can help! Contact Fruition today to learn more about how we can transform your social media strategy, build brand awareness, and attract new customers.
Social media services