04-28-2023
14 min read
Peer-Reviewed
Our writing team evaluates each article for accuracy and ensures that sources are reliable and trustworthy.
Up-to-Date
We regularly review and update our articles to ensure relevancy and quality. This article was most recently updated on 05-07-2023.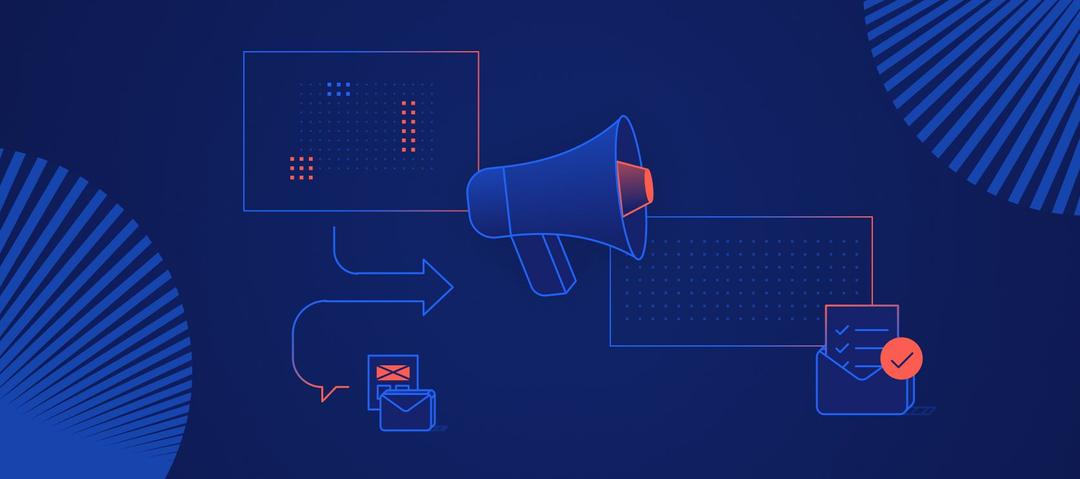 Marketing Trends
As the turn of the year drew to a close, digital marketing trends of the past twelve months came into focus. As a digital marketing agency with experience in a wide range of topics our team had an open conversation about the direction of digital marketing, website design and general technology issues. This is a summary of our thoughts in an informal write up.
Social network trends
Social networks were quick to develop and adopt ad platforms, ultimately leading to massive success for both the networks and marketers. In fact, $100B is expected to be spent on social ads in the upcoming year, with Facebook (and Instagram) still getting the biggest chunck. Instagram is expected to continue its outpaced growth. Tiktok, despite the very real concerns about Chinese ownership and their use of individuals voices and faces, is going to continue its growth. I'm also looking forward to seeing how these trends play out:
UX Trends
UX/Customer Experience is, however, expected to be the driving force of 2023. In an "always on, always connected" world, customer expectations are high and brands need to be able to deliver experiences that not only meet but exceed these expectations. In order to do this, brands need to ensure they have a seamless experience across all channels and devices, while also providing customers with easy-to-use and mobile-friendly functionality. Any misstep in this area will lead to customer frustration and dissatisfaction.
The Growth of Decoupled Websites
We saw the mass acceptance of using decoupled websites including this website which is now decoupled using WordPress, react, next. We continued to saw the proliferation of advanced JavaScript frameworks such as React, Angular, Gulp, node.js, etc. These frameworks allow for JavaScript manipulation of DOM elements via easier to use and manage functions. Some of them also allow for client-server interaction to load dynamic content on the fly. This has resulted in websites with more interactivity, animation, motion and other effects that still look great and work well on mobile devices.
Decoupled improves site security and speed
Decoupled websites have become increasingly popular in recent years. Decoupling the front-end and back-end of a website can provide a number of benefits, including improved scalability, enhanced security, increased speed, and improved user experience. This has led to a surge in the development of decoupled websites, with more and more businesses adopting this approach.
Bandwidth Improvements
As broadband and mobile speeds continue to increase we have seen the quality and size of images on websites also increase. Many websites now have very large full screen images and even video backgrounds. Starlink's impact on rural areas will continue to grow.
Web based Tools will Increase in Popularity
I expect to see more and more products being built as web based tools. There will be far fewer programs running on your desktop computer and instead you will open a browser to do things like listen to music, manage image galleries, chat with friends, play games, file your taxes, etc. Use of Flutter and lower code applications will gain steam.
IOT Growth to Continue
I also expect the "Internet of Things" to continue the proliferate in 2023. As more and more "things" get connected to the Internet they will need their own web based applications to interact with them. This world of connected devices will generate a huge amount of data so services that can store, process and report on that data are going to take off even more. The growth of IOT devices is expected to continue. According to Gartner, there will be 25 billion IOT devices in use by 2021. This figure is expected to increase to 75.44 billion by 2025.
Growth of Video Marketing
Another big change is the growth in video. Video content isn't new, but the growth rate of video content is extraordinary. Video continues to be an effective way to engage your target audience on websites, social networks, etc.
Blowback of Social Justice
One trend that I noticed – though it wasn't necessarily a good thing – were brands trying to be social justice brands despite not having any real credablity. For example, change out white actors for black actors and say you're a social justice brand. The brands that pull those tricks are walking on thin ice. While it's always good to meet consumers where they are and build strong relationships, brands also need to understand consumers are savvy and the fake social justice campaigns will eventually fail.
Pay to Play will increase
I can see social becoming a space that is even more "pay to play" for brands. With limited space in user feeds and increased competition from real users and other brands, it will become essential for brands to invest in social advertising in order to keep their organic efforts healthy and growing. New ad types and even more sophisticated targeting on all networks will allow businesses of all sorts to test different campaigns and choose what best fits their goals. Also on the horizon: younger consumers will continue to steer clear of major networks like Facebook, opting instead for more niche networks like Snapchat and Instagram. It will become more important than ever to pay attention to where your customers congregate, and use the media they best respond to.
If you haven't listened yet, think mobile first
While I believe this was the smart move and began urging clients as early as 2013 they needed to be thinking about mobile audience and pushing mobile strategy to top of mind, I believe that most sites still fall short in this arena. Mobile-friendly sites can be very different from mobile-first strategy and thinking about actual behavior for your audience and making relevant points and content readily available. Most sites I visit from my phone leave me frustrated trying to find the right information, even when the site responds or displays well on mobile. There will be a need for many companies to improve on and really think through their mobile strategy in order to improve mobile behavior, analytics and sales/stats. the mobile-first trend is expected to continue as #### mobile usage continues to increase.
Mobile device speed is crazy fast
Mobile devices are becoming more advanced and can now handle many of the same tasks as desktop computers, making them the preferred device for many users. Additionally, mobile devices are becoming increasingly popular for shopping, searching for information, and other activities, making mobile-first design essential for businesses that want to remain competitive.
SEO Trends
A year where we need to think more 'smart' in relation to SEO and how Google displays results. By smart, I mean moving beyond keywords and specific terms that relate to your service or product and thinking more around the larger picture of meeting your customers' needs as it relates to your niche industry. This involves enhancing content on site and really driving a developed, expert content marketing strategy. Google is beginning to showcase more results and answers directly on their search engine, as well as even answers to related questions. They also recently announced the release of additional SEO spam filtering, an AI system that is part of their search algorithm that sorts through and interprets queries and websites to help determine relevant results from billions of searches conducted.
Keyword focus
While this information/strategy to move away from a keyword-focused strategy is not new to 2023, I believe this year will be a breakout year where companies that are smart in this content-forward approach gain digital authority and space in search results.
Paid Search Trends
While a lot of emphasis on search is placed on organic algorithms, the search engines make their money off paid ads. It is in their best interest to make paid search as profitable for as many people as possible so more money is spent on paid ads. To make this more profitable for users (while raising costs per click), search engines have made huge strides in making this ad option more profitable.
Paid ad space became more prevalent. Search engines are consistently making paid search ads look more like organic results, adding in more and more options for ad extensions and integrating with Google business results. If you do a search for anything on Bing, you are hard pressed to even get to the organic results.
Updated user intent algorithms to show ads more likely to convert
Updated their user data for display marketing to make targeting more accurate
As a paid search marketer, these trends are exciting because it means more and more businesses will turn to PPC or increase their PPC budgets. Just as search engines enhance their organic algorithms to get better, they are enhancing their paid algorithms to show the right ads to the best customers. As more and more success comes from PPC, I expect more budgets will be focused on emerging paid strategies over previous years. Last year we saw a huge increase in video ads and social advertising, I suspect these trends will also continue.
Content Marketing Trends
As far back as 2015 listicles were all the rage. This content is easy to produce and easy for readers to consume, meaning it got a lot of traction and eyes. They are often used by content creators and marketers to quickly communicate a message, break down complex topics, or provide quick summaries of longer pieces. Unfortunately it's also typically super shallow content, which doesn't actually help the brand or further a message in a meaningful way. A ton of content was created in the last few years, unfortunately quality took a major hit. If companies want to be successful with content marketing and use it to drive brand awareness and the bottom line they need to take a step back and evaluate content creation and traffic versus payoff and lead quality.
Voice Specific Optimization to Decline
Amazon just killed off their entire Alexa team. Voice optimization happens on the fly now and if content is marketed up properly nothing else needs to happen.
Interactive content
"Interactive content" has been floating on the edge of becoming a buzz word for a while now but I think 2023 will finally be the year it breaks through. So many people have adopted content marketing that teams will need to figure out a new way to stand out and make their content rise to the top. Consumers love interactive features (hence why Facebook quizzes are so popular) so capitalizing on that to share insightful data will be a big win. This type of content takes more time to create well, but organizations that invest the time and resources to do it will move ahead of the pack.
Kill the fluffy content
While I think we'll continue to see a lot of fluffy content and content published to the wrong channels in previous, I think we'll also begin to notice true content marketers digging deeper to produce higher quality pieces shared where they should be. (Don't put your quiz on LinkedIn!)
Video Trends
In 2023, there will be more livestreaming, and more social selling. In 2023, we will also know the ROI of social sales, and can hope to demonstrate how that will work for our clients. I predict that livestreaming will continue to be a trend, and something we will want to connect our clients to.
Design and UX Trends
Some of the biggest trends I see taking hold in 2023 have already been on the design scene for a while, but I expect we'll see a lot more of it and greater emphasis on these approaches in the next 12 months.
Flat design: No gradients, no dimension. Overall I really like this style but it is becoming saturated to the point where it's almost the default solution for graphics and interfaces. The flat design style has been around for a while and it's probably going to stick around for quite some time due to the fact that it's highly compatible with other trends such as Material Design and responsive web design.
Full Bleed Images (usually for web): This is a great look as well, but like flat design, it's starting to be done to death. It's everywhere, usually with white type or logo overlayed.
Mobile-Friendly Everything: This one is obviously important and not going anywhere. Type, logos and icons are being designed with tiny sizes in mind, which is definitely needed in today's design world.
"Vintage" Logos: These are still super-popular but I think this is fading a little bit. I'm not a huge fan, but I've definitely done a lot of things in this style, it's an easy crowd-pleaser for now.
Hand-Lettering/Type: This is super popular and probably not going anywhere for a while. I like it if it's well done, but I feel like every designer thinks they're a calligrapher now too. Lord & Taylor's new logo is an example of how this can go wrong.
User Experience and Responsive Design: How does a user feel when interacting with the design? These have always been important considerations but as everything moves more and more digital and mobile this will probably be the most important "trend" of the year.
Bright Crazy Colors: It's starting to happen now, but I think everything is going to get brighter and more like the 80's color palette in 2023.
Minimalism: Minimalistic design is becoming increasingly popular. This clean and simple approach aims to focus on the content and strip away any unnecessary elements.
Animations: Animations add a level of interactivity and engagement to a website. From subtle mouse-over effects to more complex animations, this trend is becoming increasingly popular. You can checkout several pages on this site to see the animations that we've implemented using SVGs.
Material Design, a new style language launched by Google, caught on in 2022 and has mostly received praise from the web design community. I'm also a big fan—Material Design utilizes shadows to create designs that appear more realistic to the user. It's similar to Flat Design but simulates much more depth and movement.
The hamburger menu icon has gained a lot of popularity in recent years but more and more big players seem to be ditching this UI pattern for simplified menus. Both Facebook and YouTube have tossed out the hamburger menu on their mobile apps in favor of traditional menus. I think we'll see more designers throw out the burger in 2013.
Ecommerce Trends
At some point we stop saying ecommerce, we just call it commerce, while referring to everything else as retail. We will see the growth of customizable and personalized products on the e-commerce development side. Frame Destination is still a great example where you can completely customize your frame and it shows a live preview of what your frame will look like. This opens up so many opportunities for companies that custom build products to be selling online.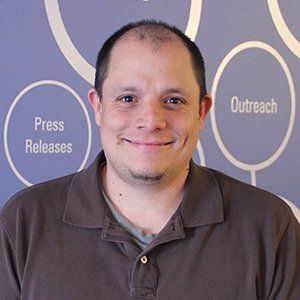 Tony Diaz, Video Editor and Web Admin More companies are requesting video on their webpages. Videos are a great tool to get the word out- testimonials, how-tos, about videos were particularly popular. It's getting to the point where if you don't have company videos you're falling behind. I see this trend picking up steam in 2023. Content is not a new concept in SEO but it still reigned supreme in 2022. The big shift I saw was sites changing their attitude about content creation. The sites that thought of themselves as publishers won. Publishers talk about a wide variety of topics of interest to their audience. They dive deep into topics. They use infographics and other visual tools to explain a concept. They pounce on news items and publish their opinions on how it impacts their industry. No longer can a website just create content about the company. Successful sites now need to expand the breadth and depth of what they publish to include lifestyle and bigger picture topics.
Influencer Trends
In the coming year I expect to see influencers becoming an even more important activity for every business to engage in. Since old fashioned link building has been 'out' for a while and even harmful to traffic, landing 'digital ink' on highly valued websites is a major factor in ranking success and referral traffic. Having an influencer strategy includes selecting a list of publications/websites that are a top priority and building relationships with writers at those sites as well as using PR tools and software programs to expedite and organize the process. You won't strike any digital gold like a link on Huffington Post or the Wall Street Journal without a solid plan for 2023.