04-28-2023
4 min read
Peer-Reviewed
Our writing team evaluates each article for accuracy and ensures that sources are reliable and trustworthy.
Up-to-Date
We regularly review and update our articles to ensure relevancy and quality. This article was most recently updated on 05-19-2023.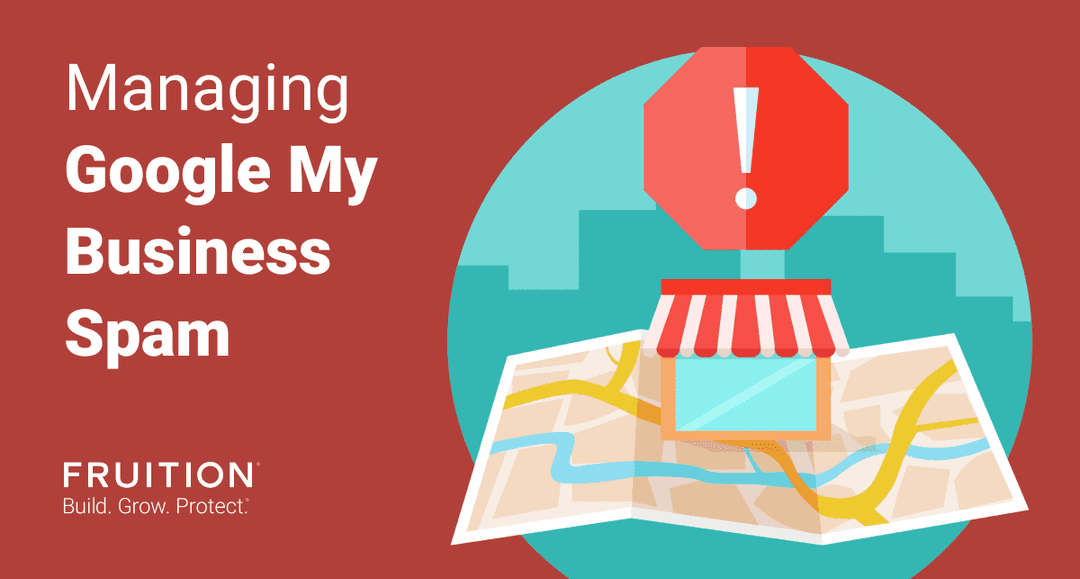 Managing Google My Business Spam
Optimizing your Google Business profile is critical to your company's success in local search results. Not only will you show up in Google maps and local search results so customers can find you, but you can also display important information about your business, link important articles or upcoming events, and showcase your customer reviews. The challenge is rising above the spammy listing in local results to get your business traffic. Further, Google likes to keep users on Google and not on your website. Thus, measuring phone calls and interactions on your Google Business profile is critical to knowing if your local map SEO efforts are working or not.
What Is Google My Business Spam?
GMB spam happens when businesses use unethical tactics to manipulate Google's algorithm. Spam can appear in a variety of formats, including: Google's GMB guidelines state that business listings should use the business' real-world name as it's represented on signage, stationary, and other branding materials. Businesses engaging in keyword stuffing may add keywords and locations to their GMB name to break into the top 3 positions. For service area businesses, we have seen cases where a fake profile is created using just a keyword for the business name and phone number, without a website or address. Example One: In a search for "personal injury attorney San Diego," a second result in maps shows where the company added the keyword and location as their business name to rank (this is not their business name).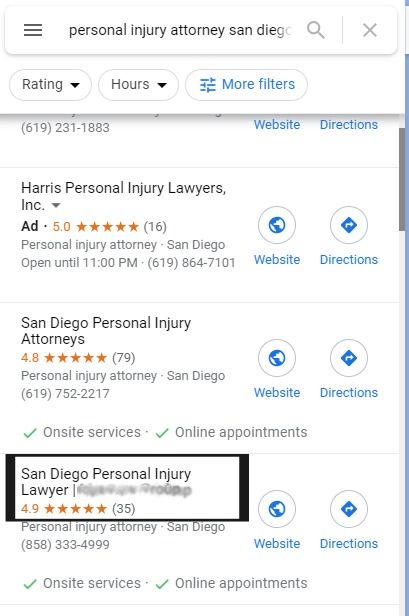 Example Two: In another search for "Accounting and Bookkeeping Denver," a top result is a keyword-stuffed business name that has no website, no reviews, and no physical business address - just a phone number to call.
Duplicate Listings For the Same Business
In this case, spammers create duplicate listings to increase their exposure. By creating a second listing with a false business address or slightly modified business name, some spammers are able to slip past Google and show up several times in search results.
Fake Reviews are Getting Easier to Spot
Spammers may create fake reviews to make their business look better. They may create positive reviews under their own business listing or post fake negative reviews on their competitor's pages. Google makes it easy for anyone to leave a business review and does little to check the authenticity of reviews.
What To Do If You See Google My Business Spam
Google largely relies on user reports to combat GMB spam, so it's important to report it when you see it. In late 2019, Google launched a tool to help combat this problem - the Business Redressal Complaint Form. If you think you've found a case of spam, the best course of action is to submit a Business Redressal Complaint Form. To strengthen your case against GMB spam, you'll need to compile evidence and submit your findings on your Redressal Form.
When To File A GMB Redressal Form
If you believe a business has engaged in keyword stuffing but is using an accurate name and location, suggesting an edit may be your best first step. When suggesting an edit, don't use the email address on file with your own business' GMB listing, as this could cause your listing to be suspended. If you check back and your edit has not been accepted, go forward with the Redress form.
How To Monitor For GMB Spam
GMB and reputation management is an ever-evolving tool in your marketing strategy. To make sure GMB is working as best as possible for you, pay attention to your map rankings and investigate any major changes. Even if you don't experience any changes, it's still good practice to check for spam often. If you're concerned about your Google map rankings or want assistance in spam monitoring, contact Fruition. Our local map SEO experts excel at optimizing local listings, reputation management, and spam monitoring. If we do find a case of spam, we'll help you through the redressal process to get your business back on top.