04-28-2023
4 min read
Peer-Reviewed
Our writing team evaluates each article for accuracy and ensures that sources are reliable and trustworthy.
Up-to-Date
We regularly review and update our articles to ensure relevancy and quality. This article was most recently updated on 05-07-2023.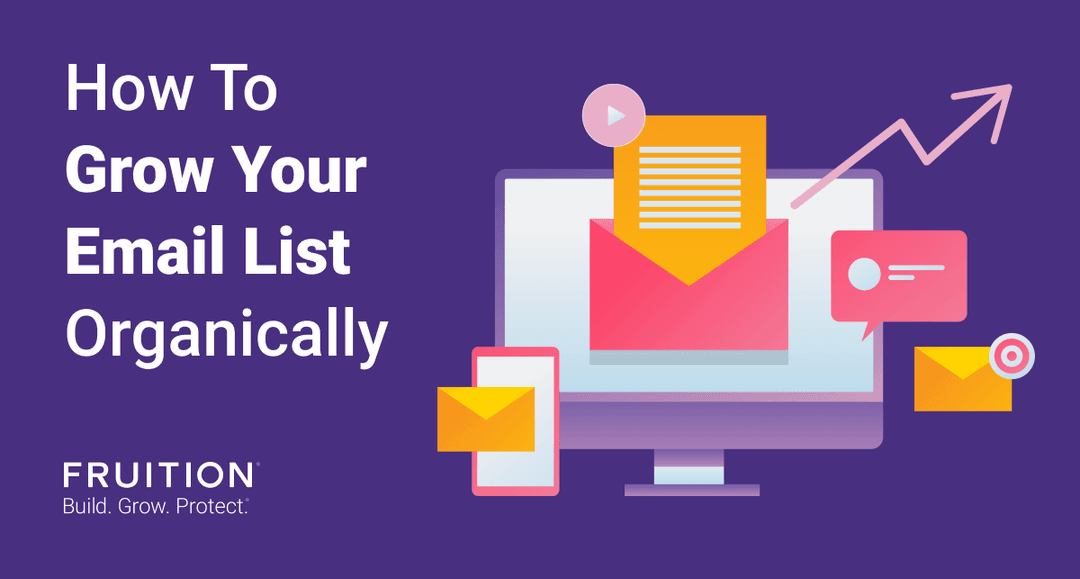 How To Grow Your Email List Organically
Email marketing helps you raise awareness and keep your products and services top-of-mind for your subscribers. But since the average email list naturally degrades by about 22.5% every year, it's becoming more and more important to proactively grow your list. But, how do you get your emails into the right inboxes and increase subscribers? For many companies, the easy way out is to simply purchase a list to build your numbers back up. Let us be the first to tell you - this is a bad idea. A purchased list will give you a short term lift in subscribers, but your deliverability will almost certainly drop. If you need help configuring your long SPF records follow this guide. Plus, you could hurt your IP reputation, which could stop active subscribers from receiving your content since your emails will bounce or be directed to spam folders. So, how can you build your list with actively opted-in and engaged subscribers? Let us count the ways.
Incentivize Opt-In Messaging
Give your audience a reason to subscribe to your email lists. Offering discounts, like a flat rate or a percentage off a purchase is a good way to do this, but incentivizing your audience to opt-in doesn't have to break the bank. Appeal to your audience's desire to know what's going on by using calls to action (CTAs) that encourage them to stay in the loop. Or, use gated content to gain subscribers. Asking website visitors to sign up for a free copy of a whitepaper or ebook can help you show your value to consumers and spread your message.
Use Sign-Up Forms On Your Website
If visitors are on your website, chances are they're interested in what you do. Capture them at this stage by using a pop-up or footer sign-up form. To get the most out of your form, follow these tips:
Keep it simple! Asking too much of visitors will make them less likely to sign up.
Add a subscribe checkbox on eCommerce checkout pages. These bottom-of-the-funnel users are more likely to sign up for email.
Create a preference center landing page. A well set-up preference center page gives subscribers the opportunity to get more of the emails they love and less of the ones they don't. Having specific options lets your users customize their experience with you, which increases the chances that they'll stay subscribed.
Don't pre-check the opt-in box. It may be tempting to pre-check the box, but by doing so, you're opening yourself up to a whole lot of people who will hit the "unsubscribe" button. Adding a smaller number of high-quality subscribers will be more valuable to your business in the long run than adding a bunch of users who aren't that interested.
Utilize Your Other Platforms
Having strong website CTAs and an intuitive preference center will boost your subscriber list, but don't rely solely on your website. A well rounded marketing strategy uses every platform you have, and building your email list is no different. Use social media to promote contests and giveaways that involve a subscriber signing up for emails. Add a sign-up CTA on your Facebook page, and tease gated content on Pinterest or Instagram. You can even use YouTube end cards to encourage viewers to subscribe to your newsletter.
Have Great Content
Once you have subscribers, the best way to keep them is having great content. Great content will vary widely by industry and audience personas, but focus on making your content engaging and shareable. If your current audience loves the content you're sending them and it's easy to share, they're more likely to forward it on to new potential subscribers.
Lets Grow your Email Lists
Could your email marketing use a boost? Let's explore your options and grow your audience!