04-28-2023
10 min read
Peer-Reviewed
Our writing team evaluates each article for accuracy and ensures that sources are reliable and trustworthy.
Up-to-Date
We regularly review and update our articles to ensure relevancy and quality. This article was most recently updated on 09-01-2023.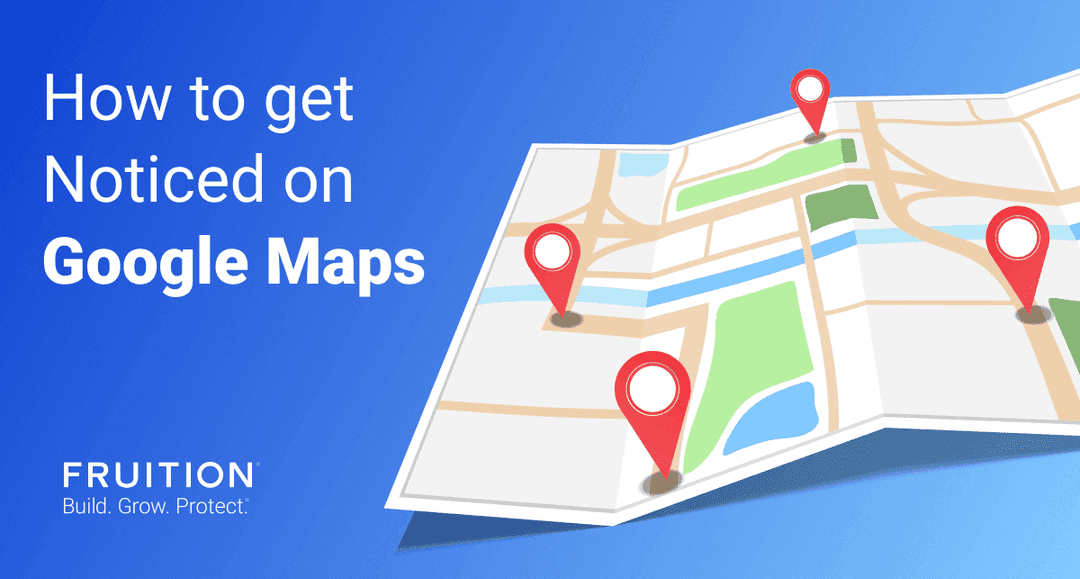 How to Get Noticed on Google Maps
For any company looking to leverage Search Engine Optimization techniques to improve sales, Google Maps is an essential area to compete in. To get noticed on Google Maps, four methods in particular stand out:
Increasing the proper use of images to showcase your location and products,
employing regular Google Posts to drive traffic to your site,
soliciting customers to leave reviews, and
purchasing local paid search ad positions.
Actively working on these four methods is the best way to get your business listing ranked highly by Google and noticed by customers. Related: 5 Tips for Creating SEO-Friendly Video Content
Using Images
The most current statistics, recommendations and industry findings point to the fact that using images on your profile is very important to get noticed on maps. Of note is that even though the findings and trends point to the success that can be found by increasing the use of images, a majority of companies are under-utilizing this aspect.
90% of Purchasers are More Likely to Use Business That Has a Photo On Results Page
Using images on your Google Maps listing is important because many searchers use images to form opinions of the businesses they view in search results. According to Google, businesses with photos are more likely to receive requests for driving directions to their location and clicks through to their websites than businesses without them. Furthermore, a 2017 survey showed that 90% of purchasers are more likely to use a business that has photos on the search results page, and 74% of shoppers think that seeing photos indicates that a business is more reputable. Google has made a number of changes to their algorithm over the past five years showing that they take the use of images seriously as a ranking factor: the number of images and the space devoted to them in the search results has risen from 2% in 2016 to as much as 30% now. And unlike the days when Google was only able to crawl textual content for ranking factors, developments in the field of AI mean that the search engine is better able to understand the content of images and judge their relevance to various search queries.
Use Photos Taken at the Location
In order to get the best ranking boost from employing photos in your listing, it is important to follow Google's guidelines dictating the best practices for their use. In particular, Google disapproves of the use of screenshots, stock photos, GIFs, and imagery taken by other parties. They prefer photos that have been taken by users at the location in question, and in which the primary subject or content is relevant to the location. Google desires that images should be easy to understand: not too dark or too blurry, of sufficient resolution, and unaltered by filters that might give a misleading impression. Superimposed text and graphics over the photo are acceptable as long as they are relevant, not overly distracting, don't take up more than 10% of the image, and are limited to a single edge of the image. In addition to creating images of the location yourself, it can be beneficial to encourage your customers to upload images when they post reviews. Not only does this provide a richer experience for people viewing your location on Google Maps, it increases overall customer interaction and engagement. There are a number of methods you can use to get customers to take photos of your site. You can create photo opportunities by having murals or other interesting features for customers to photograph themselves against, have staff assist any customers looking to take pictures, and simply ask anyone who makes a purchase with you if they would mind taking a picture and leaving a review. Of course, as is always the case when dealing with user-generated content, you should be sure to monitor what images get submitted and delete any photos that are irrelevant or of poor quality. As for what kinds of images you should have, Google lists a number of different types that are good to feature: photos of the location exterior, photos of the location interior, photos of your product, photos of your staff at work, photos of any food or drink you serve, photos of the common areas in your building, photos of the rooms in your building, and photos of your team of employees. Google recommends having three of each type, thus providing a variety of options to choose from. In terms of size, Google recommends that the images be sized as a square with equal height and width, ideally 720 pixels tall by 720 pixels wide but at the very minimum 250 pixels by 250 pixels, and in JPEG or PNG format. Finally, they recommend that you update images regularly, as Google favors fresh content over stale.
Google Posts
Google Posts is a feature which allows organizations with Google My Business listings to share updates, announcements, and other content by posting images, events, stories, GIFs, and videos. Posts which include links to your site can lead to more organic clicks, give visitors more opportunities to convert to customers, and provide legitimate backlinks to help your link profile. Additionally, making regular Google Posts can contribute positively to other metrics which are used as ranking signals for Google My Business: they encourage user interaction, and can produce constant fresh content by responding to reviews and answering customer questions. When making Google Posts, the best results can be achieved by adhering to Google's recommended guidelines. First, always use high-quality grammar and correct spelling so that you come off as professional. Second, make sure each post includes a "call to action" button or link that allows users to make a purchase or takes them to your main website. Third, try to publish a new Google Post at least once a week, as fresh content ranks better. Fourth, have each post include an image, in accordance with the importance of images to ranking as discussed above. Fifth, keep all posts family-friendly by avoiding obscene language or adult topics. This means that if your business sells regulated products or services, they should not be mentioned in your posts. Regulated products typically include alcohol, tobacco, firearms, pharmaceuticals, and medical devices, and regulated services include gambling and financial services. Finally, keep posts short, as any characters past the first 100 will be hidden behind a "read more" link and thus less visible to the casual viewer scrolling down the page.
Reviews
Reviews left by previous customers can have a strong impact on potential customers trying to decide whether or not to buy from a business: 91% of people read reviews, and 84% trust them as much as a friend's personal recommendation. Furthermore, reviews are one of the SEO factors which Google takes into account when ranking businesses on its results pages. It's common sense that businesses with positive reviews and high star rankings are seen as higher quality and more trustworthy than those with negative reviews and low star rankings, but what you may not be aware of is that the overall number of reviews a business has is also a ranking factor. In fact, a study by SEMRush found that the average number of reviews for a local listing on Google Maps had an even stronger impact on how it ranked than what the average rating was did. On average, the top position in the organic search results is held by a business with more customer reviews than the ones in the second and third position. By encouraging your customers to leave positive reviews, you can reap benefits in the form of both higher ranking in the search results and higher conversion rates for potential customers.
How to get more reviews on GMB
While you can't force customers to leave a review, there are a number of steps you can take to make it more likely. The easiest is simply to ask them to, whether it be in person, in writing on their receipt, with signs at your location, or in e-mail. You can also hire a dedicated review acquisition service, which will automatically e-mail your customers after a specified number of days and ask them to leave a review. Personalizing the ask by speaking directly to the customer can have better results than formulaic machine-generated requests, as the human interaction indicates a greater degree of investment in the customer's personal experience. Explaining to your customers why reviews are important also increases the odds of them leaving one. You can provide a template to let them know what elements you'd like them to highlight. Finally, make leaving a review as easy for your customers as possible: the less work it is for them, the more likely they are to do it.
Local Paid Positions
Finally, there is always the option of purchasing paid ads through Google. Though less preferable than organic traffic, paid positions have their place in SEO. According to Google, paid positions offer a number of benefits, such as getting you more calls, more store visits, and helping customers learn about your business. They appear at the top of results pages, above the organic rankings, so viewers will see them before any other listings. Furthermore, paid positions will not stop your site from appearing naturally in the organic rankings, meaning your site can appear on the results page multiple times. While your SEO strategy should not rely solely on paid positions, they can serve a valuable role in driving traffic to your site while you work on building up your site quality in other areas to eventually rank organically. For local ads, you can get into the maps results by linking your Google Business profile to your Google ads account, and having location extensions in place. You will be charged charged a standard cost-per-click (CPC) for these types of clicks on local search ads. Here is what Google has to say about the benefits of local search ads and more detail on getting local map ads setup.
Conclusion
Ranking highly on Google Maps offers an opportunity for your site to see increased traffic and customers, and there are a number of SEO tactics you can use to secure the top positions. Uploading fresh and relevant images makes your listing look better to both potential customers and Google's algorithm. Regular short posts on Google Posts provide a new avenue of customer conversion and give you constant fresh content for Google to consider. Accumulating customer reviews makes you more trustworthy in consumers' eyes and serves as a significant ranking factor for Google. And finally, purchasing local paid positions lets you jump to the top of the search engine results page above the organic listings. With these four different methods, you have all the tools you need for your site to get noticed on Google Maps. Contact the SEO Experts at Fruition for More Info