04-26-2023
5 min read
Peer-Reviewed
Our writing team evaluates each article for accuracy and ensures that sources are reliable and trustworthy.
Up-to-Date
We regularly review and update our articles to ensure relevancy and quality. This article was most recently updated on 05-19-2023.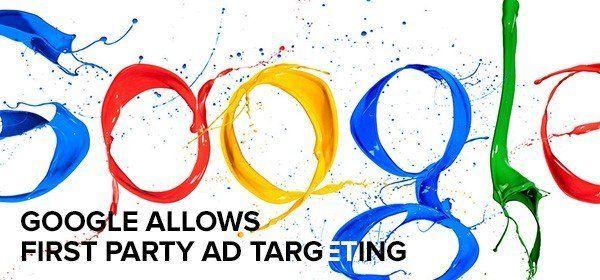 Google Allows First Party Ad Targeting
Long a major compliant about advertising on the largest and most popular search engine, Google has finally backed down and is now allowing companies to directly target customers using first party data. Part of Google AdWords, Customer Match allows companies to upload lists of customer email addresses for ad retargeting on Gmail, search and YouTube. Since this is restricted for first party data, the email addresses must be given to the company itself – purchased lists of third party data aren't allowed. With the growing number of ways businesses collect email addresses—newsletters, loyalty programs, special deals and discounts, user log in, online orders, etc.—it's a safe bet that many companies have fairly large email databases. This move by Google allows companies to put those databases to even better use. After setting up Customer Match, targeted ads will be displayed to customers who are logged into Google with the same email address that is on the company's uploaded list. While first party ad targeting isn't new as a whole, Google is taking its own approach to the practice. Reviewing Google's requirements and restrictions, along with what Customer Match will allow you to do, is a valuable undertaking before committing time to getting your targeted lists uploaded and running.
The Benefits
Facebook and Twitter have long supported first party ad targeting on their internal ad platforms. While both are more robust than Google's new offering, Customer Match is another way for companies to get directly in front of high quality prospects (after all, they've engaged with you at least once before). Segmenting customers before uploading lists to Google Audiences opens a world of possibilities for direct messaging. Companies can now serve discount offers to lost customers, promote new products to loyal customers and any other permeation they can image and create in list form … as long as it doesn't violate Google's fairly robust restrictions list. Customer Match will also give advertisers greater insight into target audiences. While no personal information or web activity is documented about the specific individuals on Customer Match lists, interaction and activity as a whole will be tracked and can be used to create new target audiences that hit both current customers and prospects who fit a similar profile. Being able to cross-reference activity habits against people who have already willingly given you their email address will give companies better insight that can be used to further refine advertising. Similar audiences can be created and served ads across Google's platform the same way retargeting lists have been created in the past, lowering the learning curve for this new feature. If you're concerned about further protecting your customers' personal information, you can upload hashed email addresses using the SHA256 hashing algorithm. If you upload an unencrypted email list via Google's secure API or interface, the email addresses will be hashed on the backend.
The Drawbacks
Being able to target first party contacts is great any way you approach it, but Google has added some restrictions to limit the reach and effect of this new targeting. Google is being very careful to ensure that this new practice doesn't violate privacy concerns or inadvertently reveal personally identifiable information (PII). This has led to tight control of what can and can't be used to target customers. Any sensitive information—including marital status, sexual orientation, political views and race—cannot be used for campaigns. This inherently will exclude some organizations from being able to fully use Customer Match (such as websites that specialize in divorce litigation). To further protect the public, which is still torn on targeted marketing, all customer match ads will give consumers the option to not only opt-out of the ad, but also unsubscribe from all future communication from the organization as a whole. To upload a customer list, companies must include a link to an opt-out page that will also remove customers from email lists. This link will be visible when consumers edit their preferences from a customer-targeted ad. For this reason, companies should keep a careful eye on unsubscribe rates after rolling out first party targeted ads on Google. It's also important to remember that email addresses must match a Google ID to work correctly. So if your list is comprised mostly of professional emails it may not work (unless your customers have Google accounts connected to their work addresses). Customer match lists also have a time limit. Advertisers can set membership durations for each list upload, but those time limits can't exceed more than 180 days. You might be able to work around this though by uploaded a new retargeting list.
A Natural Expansion
Google's Customer Match was announced in late September and as it rolls out will open a new world of possibilities for advertisers on Google. For companies already using first party targeting on other ad platforms, this change will be a natural—and much welcomed—expansion of marketing activities. Google will undoubtedly tweak its approach to customer marketing, but companies who are ready to give it a go have the opportunity to get some very specific messaging in front of their customers on some of the internet's most popular sites and applications.