04-18-2023
7 min read
Peer-Reviewed
Our writing team evaluates each article for accuracy and ensures that sources are reliable and trustworthy.
Up-to-Date
We regularly review and update our articles to ensure relevancy and quality. This article was most recently updated on 07-12-2023.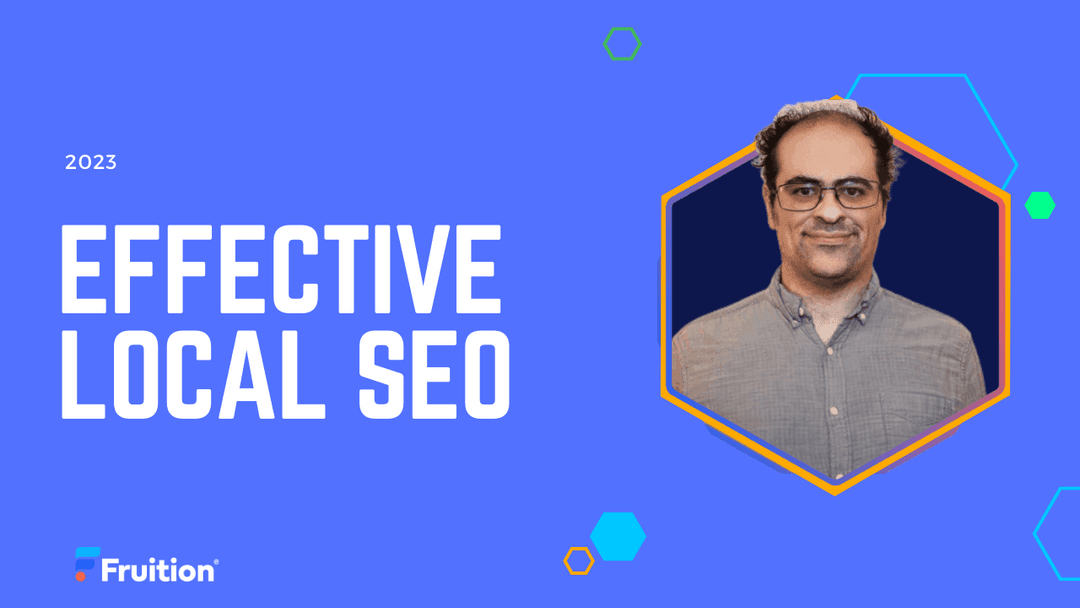 Ranking well in local search is paramount to the success of any business relying on attracting customers within their local market. Whether you are a medical practice, law office, dentist, plumber, pest service or any type of service professional relying on local business, you are faced with the challenge of new customers successfully finding you online. In today's world of Internet results, the rules have changed, and businesses face new challenges in getting to the top of the search results.
With the proliferation of mobile search and nearly all searchers turning to the Internet as their primary source for finding information on a local service, businesses face the challenge of how to show up and rank highly in the results for local searches. For local searches on the Internet, a typical query in Google returns a set of results where Google products — like the maps 3-pack — occupy virtually the entire top of the page pushing the organic page results down. Google's local 3 pack is reported to being the number one spot in 93% of local searches. Clearly, it's no longer enough to have top organic listings. To show highly in Google search, businesses need to adapt with new strategies to be found in Google product features like the maps results. When faced with the question of what to focus on and what is going to have the most impact, it can be daunting to know where to spend their limited time or what is even going to move the needle. If your business is not ranking in local results, it's likely tied to addressing the four core challenges that influence rankings.
1. Owning and maintaining a Google Business profile
Every business that relies on local traffic needs to claim and maintain their Google Business listing and should be taking advantage of the new features built into it. Google Business has really turned this into a showcase for your store that has all the details of your business, which can all be readily found by searchers.
Optimizing Local Google My Business Listings
A well-optimized listing will help ensure you are found and rank well in the local maps section and it gives you the opportunity to ensure your business information is correct, including hours, website and address. You can also add photos and business information, such as business category, description and photos. Additionally, Google has been adding in a wealth of new features to enhance this, such as the ability to post updates, run offers, message customers and answer questions about the business. Currently this is the cornerstone for local optimization and should be a top priority. Optimization and interaction on a Google Business profile influences how you rank in the maps 3-pack, so it's crucial to have someone monitoring and maintaining this face of your business.
Challenge: A myriad of issues can arise in updating and claiming your business listings. Lost passwords, business changes when moving into a new location and duplicate listings are some of the challenges businesses face in getting their profiles up to date. Fortunately, there are solutions to resolve these, but they do require some legwork. Google has improved their support experience but still lack strong direct support in resolving issues. If you are experiencing issues with your listing, it's helpful to have a local SEO expert who has experience in resolving problems with Google Business listings.
2. Gaining positive reviews and dealing with negative reviews
Many companies loathe dealing with reviews. Unfortunately, reviews are an inherent cost of doing business on the Internet. It's inescapable, and every business should have a plan in place to gain new reviews, monitor their reviews and respond to their customers. The main area people think of is Google Business, but it's important to consider reviews are on sites across the web. In addition, businesses should be encouraging new reviews. Common methods are asking customers, having a printed reminder for customers and sending email reminders. It's important to consider that searchers are looking for information on your company, and reviews are among the top of what they are researching. They want to know if you are trustworthy and what experience others have had. You need to be in control of this messaging and be sure your best foot is forward.
**Challenge: ** Businesses face the challenge of carrying out strategies that will help them garner new and positive reviews. They also face the challenge of how to respond to and manage negative reviews. In addition, there is the concern of dealing with potential spam and fake reviews.
Only 13% of consumers will do business with a company with a 1-2 star rating - BrightLocal
3. Ensuring your business information is correct across the web
Outdated and incorrect information found on local sites across the web can lead to frustration and lost business, but it can also impact how well you rank in Google Maps. It's important to know that one of the top factors to rank well in local search is having a consistent business name, address and phone number across the web. Referred to as 'citation signals,' local address listings are reported to be one of top reported signals to Google for local rankings. If you have had a business name change, or you have moved into a location previously occupied by another business, it's important to have that information updated with the most current business information. You can opt to manage your business citations manually (which is time consuming), or choose to use one of the options in citation services to help you manage and report and stay up to date on these. Any business that wants to rank well in local needs to understand citation management have a plan to manage this.
**Challenge: ** Making sure your business information is correct across the web requires time and management, along with an understanding of what solutions are best. Choosing a solution to manage and maintain citation listings can leave many questions.
4. Having the proper on-site optimization for your location pages
Your website needs to be properly optimized for local search. A properly optimized local landing page is one of the very top factors in ranking for local search. This means having a location page that will be authoritative, useful and will gain favor in Google. The basics of proper onsite optimization include having an optimized local landing page for each location that has optimized page titles and meta descriptions; topical and relevant local keywords; the correct business address; and a location map. Beyond that, the page should be mobile friendly, have local schema, load fast, be useful and engaging and have clear call to actions. These are the base items. It's important to have an ongoing plan to evaluate the page's effectiveness and continue to improve the page and the website overall to improve your authority.
**Challenge: ** Optimizing a landing page for local SEO requires keyword research and optimization of copy and metadata, designing and building a page with user friendly elements that signal relevance and user intent to Google, and then having a plan to measure and monitor results.
Final Thoughts:
Ranking well in local search is challenging. Changes in Google's search results compounds this. Understanding what areas to focus on and honing in on these core objectives will help you to get a foothold and find success. Overcoming these four challenges will get you on the path to ranking in local results. Staying on top of the latest trends and changes in Google search is one way to gain an advantage and stay ahead of the curve. Learn more about how AI is impacting SEO. If you have local SEO questions, contact Fruition's team of local SEO experts and let us guide you to a strategy for success.
Local SEO Articles
Local SEO Articles that you might be interested in