04-25-2023
8 min read
Peer-Reviewed
Our writing team evaluates each article for accuracy and ensures that sources are reliable and trustworthy.
Up-to-Date
We regularly review and update our articles to ensure relevancy and quality. This article was most recently updated on 11-07-2023.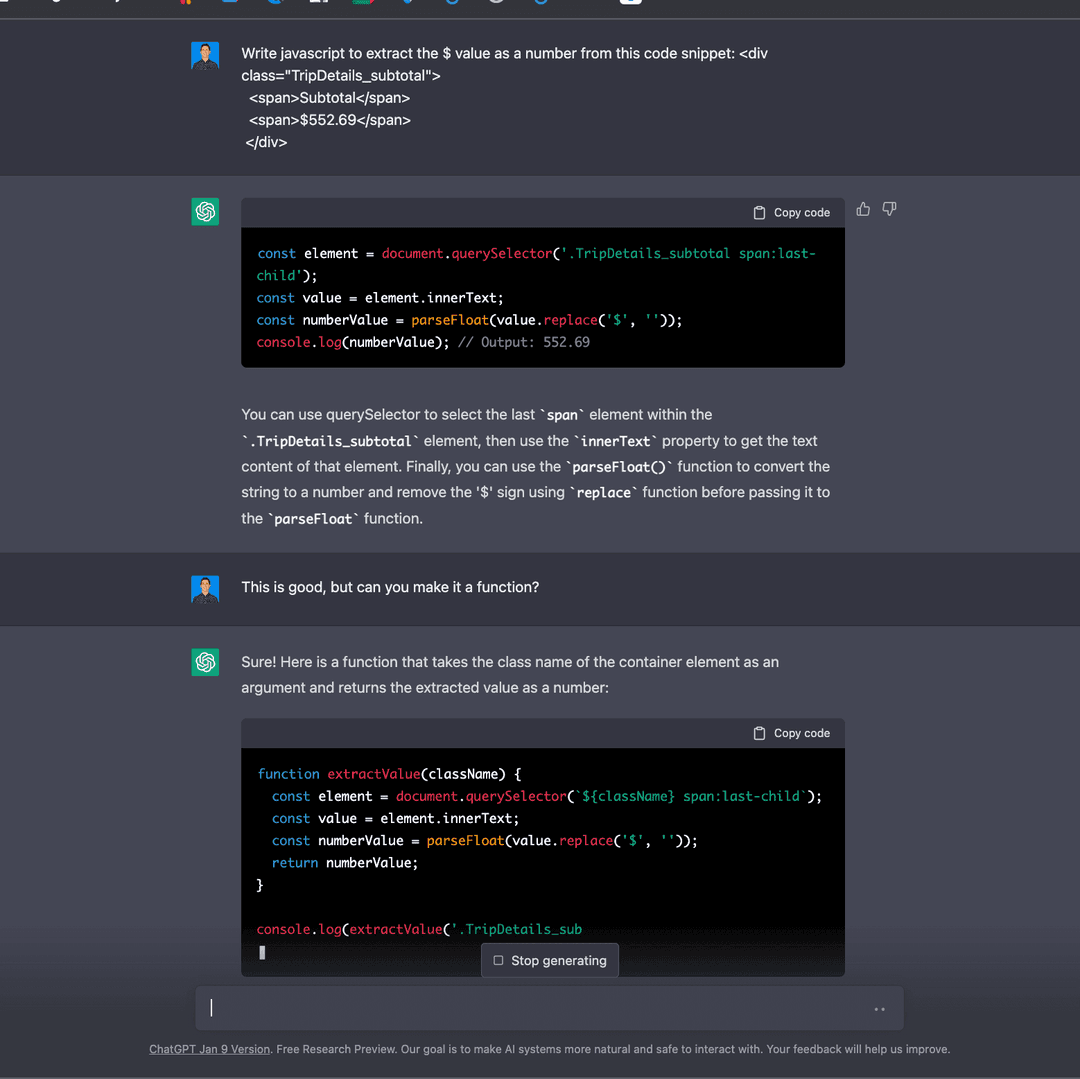 AI SEO for AI Search Engines
This article is a primer on the upcoming ChatGPT search engine. How your SEO efforts are going to change with AI and how at Fruition we've already changed the way we work to be more efficient with AI.
Summary of SEO for ChatGPT AI
Yes, you should be worried about an OpenAI's search engine which is similar to ChatGPT. If ChatGPT search takes away 20% of Google's market share and you're getting 80% of your business through Google organic you better hope that OpenAI some somehow recommends you.
Go big on schema and get your content structured for machines to digest it easily. Consider offering a machine feed.
Ensure that you're ranking well and providing value on user led sites such as Reddit and Quora.
Also make sure you're appearing in every possible data source for example government data sources.
What happens when OpenAI launches a search engine? Is it a Google killer?
Google isn't going away. However, OpenAI may pose a threat to Google's dominance by offering a simplified way to deliver results. For most search queries you still have to search and then make judgment calls on what is relevant. If openAI's search engine just gives you a high enough quality result without the fluff, then search results would be eliminated and only search answers would remain.
Ultimately, it will depend on how users respond to OpenAI and how well it performs compared to Google. Google does have a strong market advantage because of its ecosystem of applications from gmail, to maps, plus the android operating system which is by far the most popular phone OS in the world.
Is ChatGPT going to rank my website if it can just answer the question by itself?
That's a big concern. What value do I provide if a machine is smarter than me and can answer the question? The reality is that's what Google does now. Google takes information from websites and displays it in terms of a rich snippet within the search result. This effectively steals the visit from a website. It's even worse with images. Google just displays images they took from websites. The problem is real and yet US courts have sided with Google. Chatgpt could take it even further by not even displaying the source of the information that it digested to produce the natural language response. The more mechanical the answer that is needed the sooner ChatGPT will supplant websites for research. For example, a chess strategy guide is very mechanical. A human can't add much to that content. A less mechanical example is explaining the feelings you get from being in the Sistine Chapel ("Good Will Hunting" reference).
How can websites get ready for a ChatGPT search engine?
Schema aka structured data is critical. Structured data helps ChatGPT understand the context of the content, making it easier to digest. Just like you do with Google, use schema.org markup to help ChatGPT understand the content.
ChatGPT will likely take user experience into account when ranking websites or ordering data from sites. It will get user experience data from one of the many social media snippets that are added to sites and then shared via partnerships. Monitor the basics of user experience, such as page loading speed, page design, and page navigation, to ensure users have a positive experience when visiting the website. These metrics are good so it's a low risk area to focus on.
Wait a second, above you said ChatGPT is just going to steal my content? Why should I make it easier for them to steal my content? That's the pickle that everyone is in that isn't named Google or ChatGPT If you don't play the SEO game and make it easy to rank you don't get any traffic. Yet, the more successful you are the more they will steal from you.
ChatGPT will likely take user experience into account when generating a recommendation engine. This includes making sure the content is accurate, up-to-date, and relevant to the target audience. Are you answering the users' questions? If so, you're on the right track.
Do backlinks matter to ChatGPT search?
Probably, but it won't be the same as with Google. Backlinks were the core of Google's ranking algorithm for many years. ChatGPT may factor it in but it will certainly cut out all of the spammy links that are still out there.
Will basic onsite SEO matter to ChatGPT?
The basics of onsite SEO will still matter. This includes meta tags, titles, and headings. These are easy ways for ChatGPT to identify and order the content.
What will the ChatGPT search engine look like?
The ChatGPT search engine will look similar to any other popular search engine, such as Google or Bing. However, it will be optimized to provide more accurate and relevant results. The search engine will use natural language processing and machine learning to understand a user's query and return the most relevant results. Additionally, the search engine will be powered by a large database of structured and unstructured data, which will allow it to provide personalized results based on the user's past search history.
Where does ChatGPT get its data from?
ChatGPT gets its data from a variety of sources, including public datasets and datasets provided by organizations such as Microsoft, Google, and Facebook. Additionally, ChatGPT is able to access private datasets and unlabeled data from sources such as Reddit, Quora, and Stack Overflow.
How do I optimize my content for Quora, Reddit, and Stack Overflow with ChatGPT in mind?
It's tough to build automated backlinks from user-led sites such as those listed above. The way to build those communities is to quickly provide the highest rated answer. That is often done with the best answer but also adding an extra tidbit or two that is difficult to generate with AI. Having active campaigns to build your communities on these platforms is the first step. Then having paid campaigns to foster those communities also helps. Outright buying admin rights on popular subreddits or similar is also an option. This is similar to SEO in the 2000s when you'd buy signature links of popular members on forums. This would increase your backlink count. Now on these platforms instead of just a backlink you get upvotes or likes which extends the reach.
Will Chatgpt search deliver video and images in its search engine?
Certainly, it will at some point. Currently, ChatGPT and OpenAI does not deliver video and image results. It is a natural language processing system that helps to find relevant answers to questions based on a given context. Dall-E is the image creation AI. Dall-E is focused more on art than business, at least as of today.
How do I prevent others from stealing my content to get it to rank in ChatGPT?
Copyright protection might be one source for all AI engines. There might be no better canonical than the USPTO: https://ipidentifier.uspto.gov/#/identifier/advanced
Should we just ban AI in the US so we can keep living good lives working as developers or content writers?
Sounds great except China isn't going to ban AI, they nationalized it. If China reaches a point before us where they supplant humans to innovate we'd be in a world of hurt. For example, if you can tell AI to "create a drug that'll cure Parkinsons". It would then figure out how Parkinsons is caused or where its gaps in knowledge are, fill in those gaps by running controlled studies, and then eventually working its way to a cure. All of this done with little human intervention or when there is human intervention is managed by AI.
Think big with AI. For example, instead of writing a script it runs and creates an entire business that lasts for years or decades until it finds the answer. While it may take decades for the machine to figure it out it could shorten the cycle of innovation far faster than if humans were running it.
How is AI being used today by Fruition?
At Fruition we are using AI to create content. In most cases, AI is able to generate a good outline of content that our editors are then able to refine and ensure the tone matches the brand. We are using AI as a tool to accelerate content generation.
Here's another example of how AI makes us better, today. We were attempting to get the 'value' for a conversion out of a complex react eCommerce app. The goal was to use the value in Google Analytics conversion goal values. When inspecting the booking page code the value wasn't a unique CSS class/id so the standard way of using GTM variables to pull the data would not work. To ease writing the javascript for use in Google Tag Manager ("GTM") we asked our AI bot to create the function to parse the actual dollar amount from the code and return the value. The code still needed to be tweaked slightly yet it did save time. This is an example of how AI is being used for SEO today.
Fruition is Available for ChatGPT and AI Projects
We're available to work on your ChatGPT projects.
Related AI Articles
AI related articles and white papers.
More AI FAQs
FAQs related to AI specifically seeding LLMs and how it relates to optimizing an organization.
How many different types of schema are there?
+
There are currently 797 different types of schema that can be selected to add to your content along with 1457 property types and 14 datatypes.
What are the biggest trends in AI and the biggest trends in robotics?
+
Currently, the biggest trend in AI is generative content. This will lead to specialized creations based on data that is not open source.