Grow Your Travel & Tourism Business
Through Digital Channels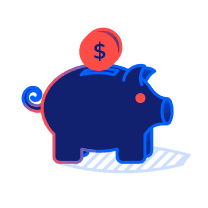 Unleashing Digital
$500m+
IN CLIENT REVENUE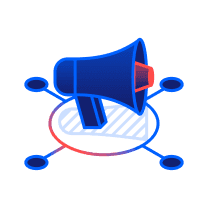 Leads
7m+
LEADS FOR CLIENTS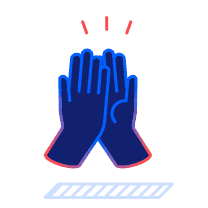 Year started
2003
20 YEARS OF SUCCESS
Digital Marketing for Travel & Tourism
We're here to help drive bookings for your travel and tourism business.
FAQs for Travel, Tourism, and Hospitality Marketing
Here are a few common travel, tourism, and hospitality marketing questions that we have pop up. We're here to answer any questions that you may have. We love talking about how we can generate new visitors to your location.
How does Fruition's digital marketing approach cater specifically to travel and hospitality businesses?
+
Our approach is tailored to the unique challenges faced by travel and hospitality businesses, focusing on enhancing online presence, driving growth, and maximizing ROI through targeted strategies and industry-specific expertise.
What are the best practices for email marketing to nurture relationships with our customers and promote repeat bookings?
+
Segment your email list to deliver personalized messages, offer exclusive deals or early access to sales, send booking reminders and post-trip follow-ups, provide valuable content like travel tips or destination guides, and use automation for efficiency.
What types of travel and hospitality businesses can benefit from Fruition's services?
+
Fruition's services cater to a wide range of travel and hospitality businesses, including hotels, resorts, vacation rentals, tour operators, travel agencies, and more.
What types of content resonate best with travelers and can help us stand out in the crowded travel and hospitality market?
+
Content that educates, inspires, and engages often resonates with travelers. This can include destination guides, travel tips, behind-the-scenes peeks, customer testimonials, interactive quizzes, and visually compelling images and videos.
Can Fruition help with local SEO for travel and hospitality businesses?
+
Absolutely! Fruition specializes in local SEO strategies to help travel and hospitality businesses attract local customers and increase visibility in search results.
What trends and technological advancements should we be aware of in digital marketing for the travel and hospitality industry?
+
Keep an eye on emerging trends such as AI and chatbots for customer service, virtual and augmented reality for virtual tours, big data for personalized marketing, and the rise of sustainability and responsible travel in marketing messaging.
Increase reservations and travel to your destination
As a full-service digital agency with experience in travel, tourism, and hospitality, we combine stunning design, user-friendly website development, and thoughtful digital strategies to fill your properties and book your destinations.
Our Approach to Travel Marketing
You bring a one-of-a-kind touch to your guests' experience, so it makes sense that our approach does, too.
Increase Bookings with SEO, Paid and Social
As experts in local SEO and geo-targeted ads, we'll leverage the power of digital to put your brand in front of the right customers during your peak and off seasons.
Boost Your Brand's Reputation
We help manage your brand's reputation, transform happy customers to amazing reviews, and put your destination on your audience's "must visit" list.
Build A Loyal Following
Wow your guests from the start. By simplifying booking and checkout processes to connecting with your audience across platforms, we help your guests feel right at home – before ever stepping out their door.
Challenges
Fruition's expert team understands the unique challenges faced by travel and hospitality businesses and is committed to helping you overcome them with tailored digital marketing services:
Seasonality: We craft marketing strategies that address seasonal fluctuations, optimizing campaigns to maximize revenue during peak times and maintain visibility during off-peak periods.

Competition: Our team develops targeted strategies to help your business stand out from competitors and position your brand as a leader in the industry.

Customer Retention: Fruition implements personalized marketing tactics that foster long-lasting relationships with your guests, encouraging repeat bookings and positive reviews.

Online Visibility: We optimize your website and online presence to ensure your business ranks high in search results, making it easy for potential guests to find and book your services.

Reputation Management: Our team helps manage and improve your online reputation, addressing negative reviews, and promoting positive feedback to enhance your brand image.
By staying ahead of these challenges Fruition's travel and hospitality digital marketing services drive growth, increase bookings, and improve your overall online presence. Contact our team today to learn more about our specialized solutions and discover how we can elevate your travel and hospitality business.
Travel and Tourism
Digital Marketing Services
We love building up your properties. Lets chat about how we can help.