Local SEO Services
Get your retail locations ranking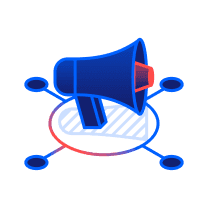 Local SEO
10,000+
LOCATIONS OPTIMIZED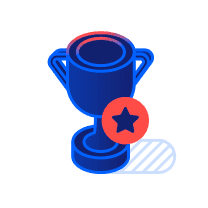 Local Keywords
10,000
HYPER LOCAL OPTIMIZATION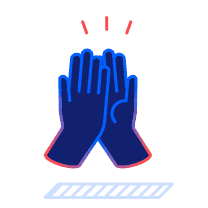 Since
2003
CELEBRATING 20 YEARS
Local SEO FAQ
Local, map based, SEO is a very complex process to get the right content picked up by the right sources. We've put together a few local SEO FAQs that pop up often.
In the context of SEO, NAP stands for Name, Address, Phone Number. Having correct and consistent NAP is important for your business to perform well in Local SEO.
How does Google rank retail stores in map results?
+
According to Google, their algorithm uses three major ranking factors to determine how to rank retail stores in map results. The first is relevance, or how closely a business matches the user's query; the second is distance, or how close a business is to the person conducting the search; and the third is prominence, or how well-known and positively-regarded a business is. Of these, distance is the most important factor; it is difficult for a more distant location to outperform one closer to the searcher, no matter how good its SEO is. For relevance, the category and subcategories of a business listing are more important than exact-match keywords. Prominence is based on a business's reviews, ratings, website traffic and backlinks, and other online and offline factors. It is most relevant when a searcher is looking at businesses in a more distant location so that immediate proximity isn't an overpowering factor.
Why is NAP monitoring important?
+
NAP monitoring is important because having correct and consistent Name, Address, and Phone Number information in your business listings is important for your Local SEO performance. Inaccurate information can confuse customers and cause them to have more difficulty contacting you or locating your business. Inconsistent information can result in Google being unsure which version is correct and should be displayed to viewers, resulting in lower rankings.
What data does Google My Business use?
+
The data used by Google My Business is your business name, category, address, service area, and contact details. Name is what your business is called. Category is a description of your type of business; for best search performance, it should be as specific as possible (for example, "Pizza Restaurant" is more specific than just "Restaurant"). Only choose a more general category if the specific one for your business isn't available. Address is the physical location where your business is based. Be sure to select whether it is open for customers to show up in person or not. Service area is the area in which your business provides services to customers, if applicable. For instance, for a restaurant which offers home delivery, this would be the area to which it delivers. A restaurant which is dine-in only would not have a service area. Finally, contact details are your business phone number and your website URL (if you have one).
How do I improve my Google map ranking?
+
To improve your Google map ranking, make sure that you have entered complete and up-to-date information in your listing, including your physical address, phone number, website, category, attributes, and business hours (both regular and for events/holidays). For category, specific categories are better than broad ones when available (for instance, "Pizza Restaurant" rather than merely "Restaurant"). Verify your business location with Google. Manage and respond to customer reviews. Add appealing photos of your business to your Business Profile. Add a list of in-store products (if applicable) to your Business Profile.
Does Google support the geo map for local listings?
+
No. They do accept kml sitemaps. KML stands for keyhole market up language which is used in Google Earth and other mapping programs.
Fruition's Local SEO Services
At Fruition, we excel in providing effective local SEO services that cater specifically to multi-location businesses such as chain restaurants, franchise businesses, retail stores, real estate agencies, and healthcare providers. We believe in delivering targeted results to ensure that each of your locations performs well in its specific local market.
Our Local SEO Platforms
We strive to optimize your local presence across a variety of platforms. These include:
Google My Business (GMB): We ensure your business information is accurate and fully optimized on GMB. This includes updating business hours, categories, services, products, and more. We also leverage GMB features such as posts, Q&A, and the review platform to enhance your local SEO strategy.

Bing Places: We optimize your business on Bing Places, focusing on complete and accurate listing information, and taking advantage of features such as photos and reviews.

Yelp: We not only ensure that your Yelp listing is accurate and complete but also work on managing your reputation on the platform by responding to reviews and using feedback for continual improvement.

Apple Maps: We guarantee your business is easily discoverable on Apple Maps. This includes ensuring listing accuracy and managing user reviews.

Facebook Local: We integrate your Facebook Business Page with local SEO strategies, including regular posts, events, offers, and using the shop feature if applicable.

Industry-Specific Platforms: Depending on your industry, we may also focus on platforms such as TripAdvisor, Zillow, Healthgrades, etc., to ensure you're reaching your potential customers wherever they are searching.
Comprehensive Local SEO Strategies
Our comprehensive local SEO strategies include the following key tactics:
Local Keyword Research: We conduct local keyword research to identify phrases and queries your target audience is using. This research helps us optimize your content and meta tags for each location.

Location Pages Optimization: For businesses with multiple locations, we create and optimize individual location pages, each with its own localized content, schema markup, and meta tags.

NAP Consistency: We ensure that your business's Name, Address, and Phone Number (NAP) is consistent across all online directories and platforms, which is crucial for local SEO.

Local Link Building: We foster relationships with local businesses and influencers to secure high-quality local backlinks.

Review Management: Online reviews significantly impact local SEO. We help manage your online reputation by responding to reviews across all platforms and leveraging positive reviews to boost credibility and trust.

Citations Management: We ensure your business is listed in relevant online directories, and we maintain consistency of your business information across all these listings.

Local Schema Markup: We use local schema markup on your website to provide search engines with more information about your business, improving your local search performance.

Mobile Optimization: With a majority of local searches conducted on mobile devices, we ensure your website is mobile-friendly to provide a smooth user experience and to comply with search engines' mobile-first indexing.
The Synergy of Local SEO and Organic SEO
Local SEO and organic SEO are two complementary strategies that work together to enhance your overall online visibility. Local SEO focuses specifically on optimizing your business for region-specific searches, making it easier for local customers to discover your services. It's about ensuring your multi-location business is visible to the people who matter most – the customers in your area.
On the other hand, organic SEO aims at improving your website's visibility on a broader scale. It involves optimizing your website content and structure to rank higher in search engine results, regardless of the searcher's location.
By combining both strategies, you can maximize your online exposure. Local SEO helps boost your organic SEO efforts by creating quality localized content, earning local backlinks, and fostering user engagement through reviews and ratings. These factors contribute to your site's relevance, credibility, and authority - crucial elements for organic ranking.
Similarly, a solid organic SEO strategy enhances your local SEO. A well-optimized, user-friendly website with high-quality, keyword-optimized content attracts a wider audience, increases dwell time, and reduces bounce rate, all of which positively influence your local search ranking.
At Fruition, we understand the synergy between local and organic SEO. We provide an integrated approach, ensuring your business reaps the benefits of both strategies to achieve an impactful and sustained online presence.
By partnering with Fruition, you'll be equipping your business with a comprehensive, customized local SEO strategy that delivers measurable results. Contact us today to start enhancing your local online presence.