Digital Marketing Solutions
for Multi-Location Healthcare Operations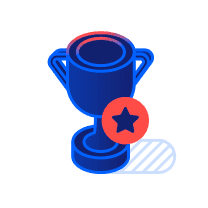 Growth is our focus
37%
Growth in recent client case study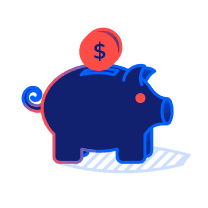 Enterprise Value Created
$500m
in PE exits for clients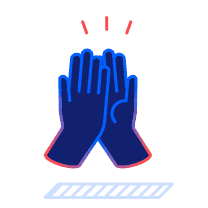 Fruition started in
2003
focused on healthcare
Digital Marketing Services for Healthcare
We love connecting patients with the best providers. Let's chat to discuss how we can fill your clinics with more patients.
Our Suite of Multi-Location Healthcare Digital Marketing Services:
Local SEO for Healthcare
Our local SEO services focus on enhancing the visibility of your healthcare facilities in specific geographical areas. We fine-tune your online presence for local searches, enhance Google My Business listings, and build a solid citation profile, driving more patients to your facilities.
Content Marketing for Healthcare
Fruition's content marketing services deliver insightful, engaging, and shareable content designed for your target demographics. From blog articles and whitepapers to infographics and videos, we create content that showcases your healthcare organization's knowledge, builds patient trust, and bolsters your SEO endeavors.
Paid Advertising for Healthcare
Fruition's paid advertising services encompass Google Ads, Facebook Ads, and other platforms, custom-fit for your multi-location healthcare operation. We design, administer, and refine your ad campaigns to effectively reach potential patients, generate new leads, and optimize ad spend ROI.
Email Marketing
Our email marketing services ensure ongoing communication with your patients. We create and implement targeted email campaigns that nurture relationships, promote special offers, announce updates, and provide appointment reminders.
Reputation Management for Physicians and Locations
We offer reputation management services that focus on tracking and handling your healthcare organization's online reviews across various platforms. We assist you in obtaining positive reviews, responding to feedback, and formulating strategies to address patient concerns and enhance satisfaction.
Social Media Management for Healthcare
Our social media management services facilitate meaningful connections with your audience across platforms like Facebook, Twitter, Instagram, and LinkedIn. We strategically curate and schedule content, engage with your followers, and monitor your online reputation to strengthen patient relationships and amplify brand awareness.
Analytics and Reporting for Executives & Boards
Fruition's analytics and reporting services offer vital insights into your digital marketing performance. Using sophisticated tools, we monitor metrics such as website traffic, conversions, and patient engagement, helping you make informed decisions and refine your strategies for ongoing growth.
Regardless of your healthcare operation's size or specialty, Fruition's digital marketing services are structured to help you gain a competitive edge, draw more patients, and secure consistent growth. Contact us today to discover how we can contribute to your healthcare organization's success.
Healthcare Digital Services
We're here to help
Our healthcare experience runs deep. Lets chat about how we can help you and your patients.