eCommerce Digital Marketing
To Grow Your Business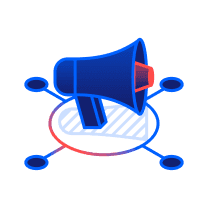 Millions Generated
$500m+
IN CLIENT REVENUE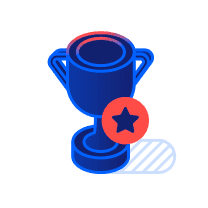 Leads
7m+
LEADS FOR CLIENTS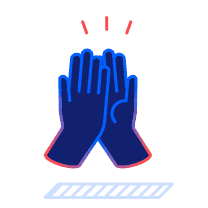 Insane uptime
99.999%
LAST 90 DAYS
Ecommerce Support and Growth
We'd love to help you build, maintain and grow your ecommerce operation
FAQs
Ecommerce related FAQs in particular questions and answers related to managing and growing an ecommerce business.
How does Google rank retail stores in map results?
+
According to Google, their algorithm uses three major ranking factors to determine how to rank retail stores in map results. The first is relevance, or how closely a business matches the user's query; the second is distance, or how close a business is to the person conducting the search; and the third is prominence, or how well-known and positively-regarded a business is. Of these, distance is the most important factor; it is difficult for a more distant location to outperform one closer to the searcher, no matter how good its SEO is. For relevance, the category and subcategories of a business listing are more important than exact-match keywords. Prominence is based on a business's reviews, ratings, website traffic and backlinks, and other online and offline factors. It is most relevant when a searcher is looking at businesses in a more distant location so that immediate proximity isn't an overpowering factor.
How do I get my website to rank higher in Google?
+
get your website to rank higher in Google, a number of different SEO strategies can be employed, and these different approaches should all be pursued in combination for best results. First, you should ensure that there are no immediate severe issues like manual penalties or delisting; these can be checked through tools like Google Safe Browsing and Google Search Console. If nothing requires fixing, then SEO involves improving your site in a number of areas: content quality, technical SEO, and offsite SEO. Content quality involves the material posted on your site: ensuring that it is original rather than copied from elsewhere, valuable and relevant to your visitors, and contains your targeted keywords. Technical SEO involves ensuring that your site is functioning properly: that your pages load quickly and are accessible from different platforms including mobile devices, that your navigation links are functional and not broken, and that Google's crawlers aren't blocked by your robots.txt file. Offsite SEO involves acquiring natural backlinks from other high-authority sites relevant to your industry and obtaining positive reviews from customers.
How do we increase Google organic search traffic?
+
You can increase Google organic search traffic to your site by following good SEO practices. Here are five basic SEO tips. One, have a strategy to generate natural backlinks from high-quality, high-authority sites relevant to your industry. (Do not pay for links, as this is a spammy practice that is penalized by Google). Two, create unique and original website content. Sites hosting unique content are more likely considered high-quality by Google than ones which simply recycle material that is readily available elsewhere. (Of course, it should also be useful and relevant to your users). Three, make sure your site is mobile-friendly. As mobile devices are responsible for an increasing number of searches, Google is increasingly prioritizing it as a ranking factor. Mobile-friendliness includes such factors as having responsive design to display on different screen sizes and loading quickly even for less-powerful computers. Four, include relevant keywords in your content to optimize it for search. Including long-tail keywords in your content can target more specific queries, while placing keywords in important positions like titles elevates their importance. Five, make sure your site is secured by an SSL certificate. Security is a Google ranking factor, with https sites ranking higher than http ones. Beyond these five tips, further information on how to improve your website to meet Google's standards can be found in Google's webmaster guidelines.