Fruition Automation Services
Streamlining Processes for Maximum Efficiency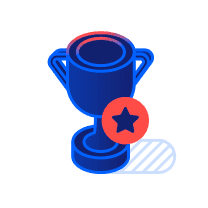 Automations running
1m+
for internal processes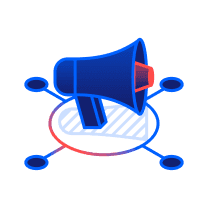 Growth in BPA
35%
Across industries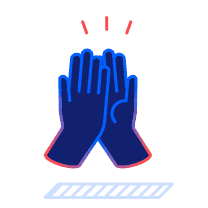 Year started
2003
We've seen this before!
What would you like to automate?
We handle simple and complex automations
We love automating businesses processes. Lets chat about your idea. We'll let you know how to get it done and how fast it can happen.
Fruition Digital Automation Services
Fruition is proud to offer cutting-edge digital automation services designed to streamline your business processes, enhance productivity, and maximize efficiency. Our expert team specializes in deploying customized solutions that effectively automate repetitive tasks, optimize data management, and improve decision-making. Leveraging industry-leading platforms such as UiPath, Blue Prism, and Automation Anywhere, we have successfully executed a diverse range of projects across various sectors. Read on to discover how Fruition's digital automation services can revolutionize the way you conduct business.
Robotic Process Automation (RPA)
Our Robotic Process Automation (RPA) services enable your organization to automate mundane, time-consuming tasks, freeing up your workforce to focus on higher-value activities. We have implemented RPA solutions for clients in areas such as invoice processing, customer support, and data migration.
Intelligent Document Processing (IDP)
Fruition's Intelligent Document Processing (IDP) services use advanced machine learning algorithms to automatically extract, classify, and validate information from unstructured data sources such as emails, invoices, and contracts. We have facilitated seamless digital transformation for clients by automating document workflows in industries like finance, healthcare, and legal.
Business Process Automation (BPA)
Our Business Process Automation (BPA) services help you optimize your organization's end-to-end processes by automating manual tasks and integrating disparate systems. We have worked on projects that include order management, supply chain optimization, and human resources management.
Artificial Intelligence (AI) and Machine Learning (ML)
Fruition's AI and ML services enable your business to harness the power of advanced data analytics and predictive modeling to make more informed decisions, enhance customer experiences, and gain a competitive edge. Our team has delivered AI-driven solutions for personalized marketing, fraud detection, and recommendation systems.
Platform Expertise
At Fruition, we pride ourselves on our proficiency with industry-leading automation platforms. Our team is well-versed in UiPath, Blue Prism, and Automation Anywhere, ensuring that we can recommend and deploy the most suitable platform for your specific requirements.
Let Fruition's digital automation services transform your organization, allowing you to focus on innovation and growth. To discuss how we can tailor our expertise to your unique needs, please contact us today for a free consultation.