Strategy & Content
Writing That Converts
Creating Targeted Content
20 years
STARTED IN 2003
Growth matters
37%
TOP-LINE GROWTH
Leads generated
7m+
LEADS FOR CLIENTS
Create a seamless
customer journey experience

while supporting other marketing channels.
FAQs
Here are many common frequently asked questions that we get once we get into content audits and content marketing programs. Content is the cornerstone of your online presence and is crucial to ranking highly for all search algorithms and LLMs including Bard and OpenAI.
What's the best way to write a content map for a website?
+
The best way to write a content map for a website is to follow a five-step formula:
Develop buyer personas. These represent different types of customers who will be visiting your site and give you in-depth information about their goals and what type of content will appeal to them. These personas may be formed based on interviewing existing customers or making educated guesses. 2. Create a customer journey map. The map should outline the different steps a customer will pass through when purchasing a product. Different sources may break the customer journey down into different steps, but they typically include something along the lines of awareness, engagement, evaluation, purchase, and post-purchase.
Determine the best type of content for each step of the customer journey. For instance, you might decide that video content is the best way to create customer awareness, interactive content is the best way to create customer engagement, reviews are the most useful content for customer evaluation, sales pages are the best content for consumer purchase, and follow-up surveys are the best content for consumer post-purchase.
Map your existing content to the stages of the customer journey. In doing so, you may notice that there are steps for which you do not have sufficient content.
Fill in your content gaps. Fill in the gaps you identified in step 4 by creating new content catering to your persona's needs at those stages of the customer journey.
How do you find good ideas for website content?
+
The most helpful content addresses your audience's problems or needs and provides a solution for them. Our team of content strategy experts can help you identify your audience's unique problems and develop content that addresses them.
If you're researching your own ideas for content generation, here are a few ways you can get inspired:
-Research trending topics to find out what keywords are currently the most popular. This can indicate what content people are most interested in seeing.
-Research what type of content is being put out by your direct competitors. Since they are targeting the same customers as you, their content will likely interest your audience.
-Directly poll your customers about what type of content they would like to see from you. Polls like this can easily become part of your social media or email strategy.
-Look at websites geared towards providing content ideas, like Quora, Answerthepublic, Ubersuggest, Buzzsumo, and Exploding Topics.
How long should the longest text block be on a page?
+
Different sources give different recommendations for ideal paragraph length:
-Medium.com recommends paragraphs of 100 to 200 words
-SEO Design Chicago recommends 100 to 150
-Verblio a mere 40 to 55.
However, Google themselves deny that word count is a ranking factor; rather, they say that content should be however long it needs to be to fulfill its purpose to the reader (whether that takes 100 words or 1000).
At Fruition, we believe content should balance the needs of users and search engine algorithms. Rather than padding or truncating paragraphs to meet an arbitrary word count, we recommend focusing on creating genuinely useful, easy-to-read content.
How long is content considered fresh?
+
The freshness of content is typically determined by its relevance and timeliness rather than a specific duration. For instance, news articles or blog posts about current events or trending topics might be considered fresh for a few days to a few weeks. In contrast, evergreen content, which remains relevant over time, can be considered fresh for months or even years. However, even evergreen content may need updates or additions to maintain its freshness, especially if it's on a subject where information or best practices change over time. Ultimately, the freshness of content is largely determined by its ongoing relevance and usefulness to the audience.
Do an author's previous works influence author rankings?
+
Author rankings can be beneficial in certain contexts, particularly when credibility and authority are important factors for the audience. For example, in academic publishing, the reputation and ranking of an author can significantly influence the perceived credibility of the work.
In the context of SEO (Search Engine Optimization), Google had a feature called AuthorRank, which, in the past, aimed to rank content based on the reputation of its author. However, Google discontinued this feature in 2014, suggesting that the author's reputation doesn't directly affect the search engine rankings of a page.
That being said, high-quality content, regardless of author rank, tends to attract more backlinks and social shares, which can indirectly improve the visibility of an author's work in search engines.
Furthermore, it's important to note that author reputation still matters on many levels, especially when it comes to building trust with the audience. A well-known and respected author can attract a larger audience, encourage more engagement, and foster greater trust compared to a lesser-known author. Author rankings are also crucial to ranking well on sites that give guidance and advice on financial, legal, or health-related topics.
Revitalizing Your Website Content
Many times, a few key changes can elevate low-performing content into a valuable asset. To understand how your current content is performing -- and understand how your audience relates to your content -- we start most engagements with an in-depth content audit and a Tone and Voice Workshop.
The Objective of a Content Assessment
A content assessment is designed to evaluate the on-page content and resources to ensure that all your copy, pages, resources, and blog posts:
Comply with industry best practices
Meet the latest content marketing standards
Contribute to and enhance SEO efforts
Drive desired traffic and stimulate actions
Furthermore, content assessments reveal weak spots in your content marketing strategies, while spotlighting potential areas for improvement. At Fruition, our content assessments focus on 11 crucial aspects of website content, including your content goals, messaging, user path, page structure, and more. These elements are fundamental in effectively conveying your central message, enhancing site usability, optimizing conversions, and bolstering SEO.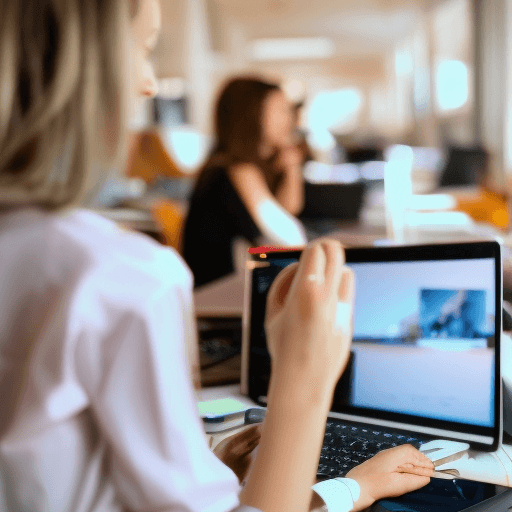 Tone & Voice Workshops
The Tone & Voice Workshop helps us to evaluate, discuss, and further develop your brand's content and digital presence. During the Tone & Voice Workshop, we dive into your brand's purpose and examine the relationship between what you sell, how you sell it, and why your customers choose your brand over your competition.
The findings of the Tone & Voice Workshop inform the development of your Brand Editorial Guide, which provides a comprehensive set of rules and guidelines to direct consistent brand messaging and align your brand's tone, voice, grammar, and messaging across all channels. The Brand Editorial Guide serves as a valuable long-term tool for in-house team members, the Fruition team, and anyone else who touches your brand by ensuring all members are working towards the same priorities and goals.
Developing New Content
Once we have a good understanding of your current content, content gaps, and your brand and tone, we'll begin planning and writing new content for your website. Consistently creating high-quality content is a proven way to enhance brand awareness, boost audience engagement, and stimulate conversions. Developing valuable, in-depth content encourages your audience to spend more time on your website, learning about your products, services, and unique selling points. Building SEO-friendly content yields multiple benefits to your digital marketing strategy, such as:
Increasing organic traffic
Enriching the value of your social media posts by sharing new content
Enhancing the quality of email campaigns by offering relevant content for automation and newsletters
Creating more conversion opportunities and lead magnets for paid media campaigns
Establishing a cohesive brand image and message across all platforms
As part of our content strategy, we'll create quarterly content plans to steer content development and ensure all aspects of your brand are properly represented. Our plan may include:
Blog Strategy, Writing, & Implementation
If your brand would benefit from a blog, our team will take the lead in identifying topics that resonate with your audience. We'll also work with our in-house SEO team to ensure we're targeting your desired keywords. Our blog calendars usually include:
Blog titles and descriptions to direct writers
Relevant keywords for each blog
Target categories and personas to ensure your content is targeted towards your audience
Measuring, Tracking, and Optimizing Content Marketing Efforts
Our aim is to create content that not only pleases search engine algorithms but also meets the needs and interests of your users. To ensure we're hitting the mark, we report on content success on a quarterly basis to identify trends, recognize successful strategies, and consider any new approaches.
Content Consulting Services:
Our content consulting services are a great fit for businesses that:
Have a content team but need guidance in developing SEO-rich content
Need a game plan for developing and distributing strategic content
Need to offload some writing so writers can focus on other priorities
Our team excels at providing support in developing content calendars, brainstorming for campaigns, and developing distribution plans. Our team loves to collaborate with other writers to provide feedback and editing and offer training, templates, and guides.
Building Your Brand's Presence with Fruition
At Fruition, we understand the power of content. We believe that quality content can influence perceptions, build brand value, and connect with your audience on a deeper level. That's why our content services are designed to help you create a strong and compelling brand narrative, driving engagement and growth.
Crafting Your Unique Brand Story
A brand is much more than a logo or a tagline; it's a story. Our team of content strategists and writers will work with you to understand your brand's values, audience, and goals. We'll then use this understanding to craft a unique brand story that resonates with your audience and sets you apart from your competition.
Creating Your Online Presence
Creating meaningful content enhances a business's online presence by increasing visibility, building trust, and driving more organic traffic to the website. By producing content that resonates with the target audience, you can attract more visitors, establish credibility, and ultimately boost sales and revenue. Content can also serve as an educational resource for customers, provide customer support, and foster relationships.
Partnering for Success
We view our clients as partners. We work closely with you, offering advice, sharing our expertise, and providing support every step of the way. Together, we'll help you create content that not only attracts and engages your audience but also drives growth and success.
Let's Start Your Content Journey with Fruition
Content is an essential part of your digital marketing strategy. Whether you're looking to revamp your existing content or create something new, our team at Fruition is here to help. With our comprehensive content services, we can help you craft compelling content that resonates with your audience and drives results. Let's start your content journey today!
Let's Chat Content
Build authentic connections
You are what you say -- and we'll quickly learn your voice, messaging, and business goals to create compelling content that works with AI, Search, and Social.