Expert Content Marketing
Strategy & Writing Services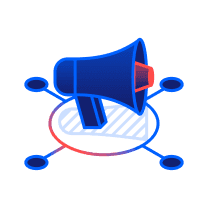 Creating Targeted Content
20 years
STARTED IN 2003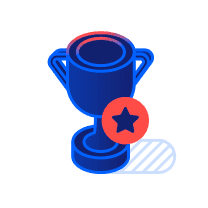 Growth matters
37%
TOP-LINE GROWTH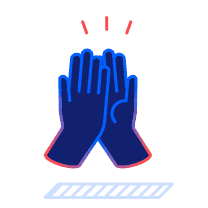 Leads generated
7m+
LEADS FOR CLIENTS
Let's Chat Content
Build authentic connections
You are what you say -- and we'll quickly learn your voice, messaging, and business goals to create compelling content that works with AI, Search, and Social.
FAQs
Here are many common frequently asked questions that we get once we get into content audits and content marketing programs. Content is the cornerstone of your online presence and is crucial to ranking highly for all search algorithms and LLMs including Bard and OpenAI.
What's the best way to write a content map for a website?
+
The best way to write a content map for a website is to follow a five-step formula: 1. *Develop buyer personas.* These represent different types of customers who will be visiting your site and give you in-depth information about their goals and what type of content will appeal to them. These personas may be formed based on interviewing existing customers or making educated guesses. 2. *Create a customer journey map.* The map should outline the different steps a customer will pass through when purchasing a product. Different sources may break the customer journey down into different steps, but they typically include something along the lines of awareness, engagement, evaluation, purchase, and post-purchase. 3. *Determine the best type of content for each step of the customer journey.* For instance, you might decide that video content is the best way to create customer awareness, interactive content is the best way to create customer engagement, reviews are the most useful content for customer evaluation, sales pages are the best content for consumer purchase, and follow-up surveys are the best content for consumer post-purchase. 4. *Map your existing content to the stages of the customer journey.* In doing so, you may notice that there are steps for which you do not have sufficient content. 5. *Fill in your content gaps.* Fill in the gaps you identified in step 4 by creating new content catering to your persona's needs at those stages of the customer journey.
How do you find good ideas for website content?
+
The most helpful content addresses your audience's problems or needs and provides a solution for them. Our team of content strategy experts can help you identify your audience's unique problems and develop content that addresses them. If you're researching your own ideas for content generation, here are a few ways you can get inspired: -Research trending topics to find out what keywords are currently the most popular. This can indicate what content people are most interested in seeing. -Research what type of content is being put out by your direct competitors. Since they are targeting the same customers as you, their content will likely interest your audience. -Directly poll your customers about what type of content they would like to see from you. Polls like this can easily become part of your social media or email strategy. -Look at websites geared towards providing content ideas, like Quora, Answerthepublic, Ubersuggest, Buzzsumo, and Exploding Topics.
How long should the longest text block be on a page?
+
Different sources give different recommendations for ideal paragraph length: -Medium.com recommends paragraphs of 100 to 200 words -SEO Design Chicago recommends 100 to 150 -Verblio a mere 40 to 55. However, Google themselves deny that word count is a ranking factor; rather, they say that content should be however long it needs to be to fulfill its purpose to the reader (whether that takes 100 words or 1000). At Fruition, we believe content should balance the needs of users and search engine algorithms. Rather than padding or truncating paragraphs to meet an arbitrary word count, we recommend focusing on creating genuinely useful, easy-to-read content.
How long is content considered fresh?
+
The freshness of content is typically determined by its relevance and timeliness rather than a specific duration. For instance, news articles or blog posts about current events or trending topics might be considered fresh for a few days to a few weeks. In contrast, evergreen content, which remains relevant over time, can be considered fresh for months or even years. However, even evergreen content may need updates or additions to maintain its freshness, especially if it's on a subject where information or best practices change over time. Ultimately, the freshness of content is largely determined by its ongoing relevance and usefulness to the audience.
Do an author's previous works influence author rankings?
+
Author rankings can be beneficial in certain contexts, particularly when credibility and authority are important factors for the audience. For example, in academic publishing, the reputation and ranking of an author can significantly influence the perceived credibility of the work. In the context of SEO (Search Engine Optimization), Google had a feature called AuthorRank, which, in the past, aimed to rank content based on the reputation of its author. However, Google discontinued this feature in 2014, suggesting that the author's reputation doesn't directly affect the search engine rankings of a page. That being said, high-quality content, regardless of author rank, tends to attract more backlinks and social shares, which can indirectly improve the visibility of an author's work in search engines. Furthermore, it's important to note that author reputation still matters on many levels, especially when it comes to building trust with the audience. A well-known and respected author can attract a larger audience, encourage more engagement, and foster greater trust compared to a lesser-known author. Author rankings are also crucial to ranking well on sites that give guidance and advice on financial, legal, or health-related topics.