04-26-2023
2 min read
Peer-Reviewed
Our writing team evaluates each article for accuracy and ensures that sources are reliable and trustworthy.
Up-to-Date
We regularly review and update our articles to ensure relevancy and quality. This article was most recently updated on 05-09-2023.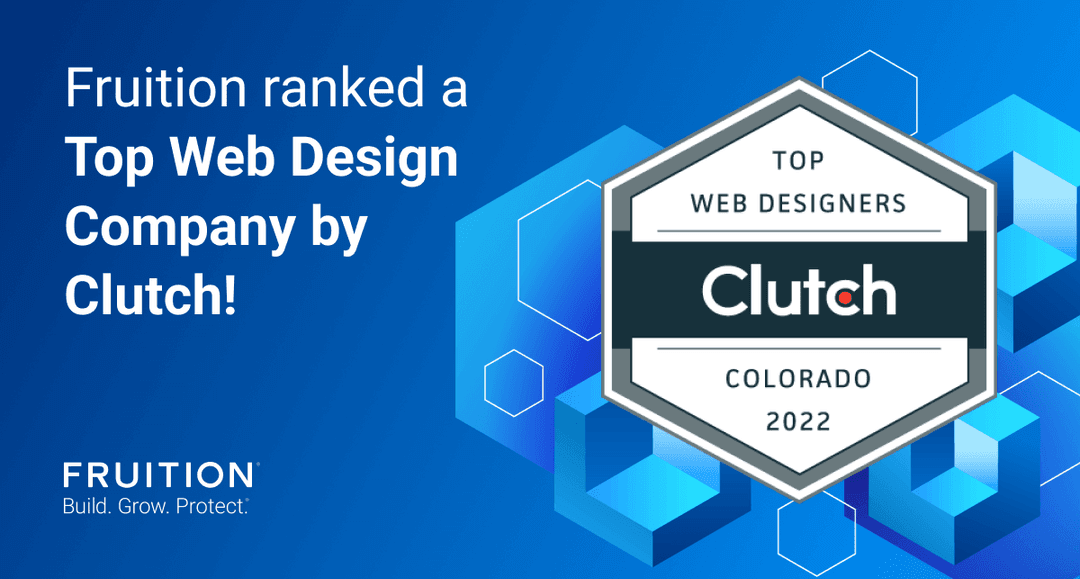 Clutch Names Fruition as a Top Web Design Company in Colorado for 2022
Since Fruition was founded almost two decades ago, our aim has always been to solve problems through technology. For many years our team has worked to deliver the best possible results through this approach and it's paying off. We're happy to share that we've been recognized as one of the top web design companies in Colorado for 2022 by Clutch, an online review and rating platform based in Washington DC. They employ a unique verification process that allows them to determine the authenticity of the information sent to them before publishing it in the form of reviews. To be named as one of the top companies in the Clutch criteria, a team first needs to earn as many high-quality reviews from their clients as possible. The fact that we're on a list of leading firms in Colorado speaks volumes about the work our team completes and the satisfaction of our partners. "Being recognized by Clutch as a Global Leader means a lot to the Fruition team. We have achieved a lot of big wins for our clients over the last 12 months and it feels good as a team to be recognized." - Jim Collins, CEO of Fruition. In addition to this most recent award, we've also recently been named as one of the best design teams in Denver by Visual Objects, another B2B platform. Discover why so many platforms are giving us awards for our services by exploring our website or contacting us. We'd love to speak with you about our work and how we can positively impact your business.