04-26-2023
2 min read
Peer-Reviewed
Our writing team evaluates each article for accuracy and ensures that sources are reliable and trustworthy.
Up-to-Date
We regularly review and update our articles to ensure relevancy and quality. This article was most recently updated on 05-20-2023.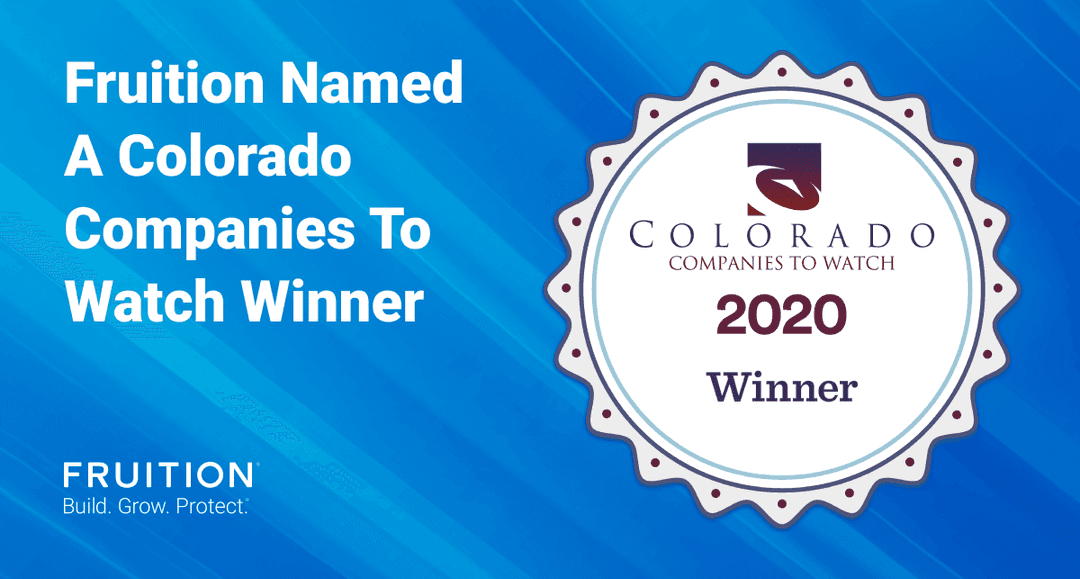 Fruition Named A Colorado Companies To Watch Winner
Denver, Colorado, September 25, 2020 Fruition, a top digital agency in Denver, was named a Colorado Company to Watch. The award recognizes the excellence, drive, and influence of Fruition as the agency continues to grow. Colorado Companies to Watch recognizes second stage companies that develop innovative products and services, create quality jobs, enrich and support their community, and contribute to new industries throughout Colorado. When Fruition was founded in 2001, the agency focused solely on SEO.
20 Years of Growth
In the past 20 years, Fruition has grown to encompass full-funnel digital marketing, design, and development. In addition to maintaining near-perfect client reviews on Clutch, the company also donates time and services to several local charitable organizations. "From our services to our culture and philanthropic efforts, Fruition is focused on strengthening our team and the greater community," says Jim Collins, Fruition CEO. "We're extremely honored to be named a Colorado Company to Watch, and we can't wait to see where Fruition goes from here." Colorado Companies to Watch, brought to you by Bank of America Merrill Lynch, recognizes the driving economic focuses in the state by focusing not only on growth but on the true impact and influence of Colorado businesses. The program seeks to recognize the organizations that drive economic prosperity and positively impact their industries, communities and the state as a whole. "We are pleased to recognize Fruition as one of Colorado's 50 most innovative 2nd stage companies," says Jill Terry, Colorado Companies to Watch Chairman. "These companies contribute significantly to the growth and economic independence of the state by developing new services and products, creating jobs, enriching communities, and generating new industries" About Fruition Fruition is a Denver-based, full-service digital agency.
Advanced SEO, Paid Media, and Website Development based in Colorado
Specializing in SEO, website design, development, and hosting, Fruition builds, grows, and protects your business by increasing your online presence while reducing risks. Unlike niche agencies who only offer development, marketing, or hosting support, Fruition has experts in each service area so your company can use digital as your competitive advantage.