Content Development Services 
Content is at the heart of your brand – what you say and how you say it can make or break your customer's trust and ultimately, your sales pipeline. Developing strong, conversion-oriented messaging is one of the most important things you can do for your company's digital presence. At Fruition, we specialize in developing engaging, action-oriented content that drives awareness, conversions, and brand loyalty through  two general types of content development: existing content optimization and new content development.
Let's Chat About your Website Content:
Existing Content Assessment 
Get the most out of your existing content with optimizations. Often, under performing content can be edited, rewritten, or reformatted to rank higher on search engine results pages or to drive customer action. A Content Optimization Assessment is key to understanding how your current content is performing and prioritizing what existing content should be reworked.  
Website Content Assessment
The goal of a content assessment is to evaluate on-page content and resources to make sure copy, pages, resources and blog posts:
Adhere to industry best practices

Align with current content marketing best practices

Support and promote SEO

Generate desired traffic and actions
Additionally, content assessments uncover content marketing weaknesses and identify areas of opportunity. Fruition's content assessments look at 11 key aspects of website content. These elements are important for clear and compelling communication of your core message, site usability, conversion optimization, and SEO. The 11 aspects of of website content assessment are (1) Target Audience, (2) Content Goals, (3) Content Message, (4) User path to conversion, (5) Tone, (6) Structure of the site, (7) Depth of Content, (8) Readability, (9) Header tags, (10) uniqueness of content, and (11) Supporting Resources.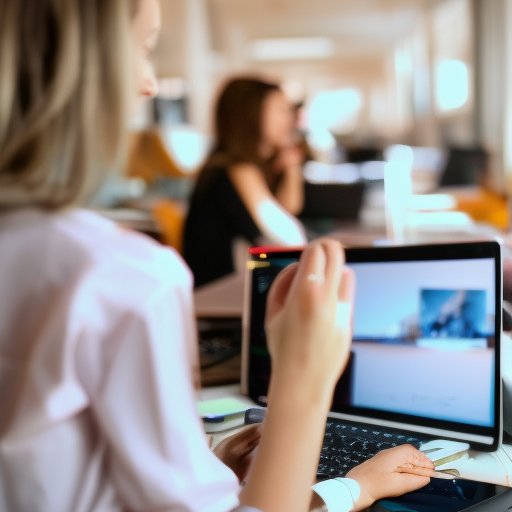 New Content Development
Creating consistent, high-quality content is one of the best ways to grow brand awareness, increase audience engagement, and drive conversions. Creating useful, in-depth content helps your audience stay on your website longer as they continue to learn about your products, services, and unique value differentiators. Building SEO-rich content provides multiple benefits to your digital marketing strategy, including:
Increased organic traffic 

Increase the value of your social media posts by sharing new content 

Improve the quality of email campaigns by providing relevant content for automations and newsletters

Create more conversion opportunities and lead magnets for paid media efforts 

Create a cohesive brand image and message across all platforms  
Overview of Fruition's Content Development Services 
We pride ourselves on offering end-to-end content development and consulting. 
Content Development Services: 
Tone and Voice Workshop to define content pillars and brand identity 

Annual content calendar including keywords and distribution channels 

Content writing and editing 

Content optimizations and rewrites 

Quarterly content measurement
Content Consulting: 
Tone and Voice Workshop to define content pillars and brand identify 

Assistance in creating content calendars, including brainstorming, keywords, and distribution channels 

Editing and providing feedback on content developed by your writing team 

Partnering with your writing team to provide training, templates, and guides
Setting The Foundation For Your Content Strategy
Our content development begins with understanding your brand through a Brand and Tone workshop. During the workshop, we dive into your brand's purpose and examine the relationship between what you sell, how you sell it, and why your customers choose your brand over your competition. Then, we define the personality and attributes of your brand to identify the core content pillars that will best serve your brand's purpose and interest your audience.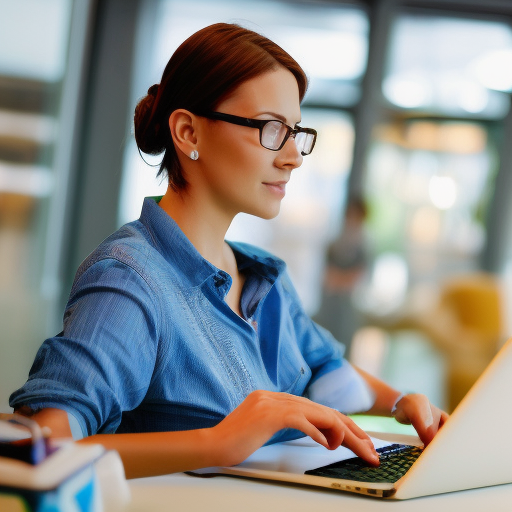 The findings of the Tone & Voice Workshop inform the development of your Brand Editorial Guide, which provides a comprehensive set of rules and guidelines to direct consistent brand messaging and align your brand's tone, voice, grammar, and messaging across all channels. The Brand Editorial Guide serves as a valuable long-term tool for in-house team members, the Fruition team, and anyone else who touches your brand by ensuring all members are working towards the same priorities and goals. 
Outlining Our Content Strategy
Next, we'll develop a 12 month content calendar to guide content development over the next year. The calendar includes: 
Blog titles and descriptions to guide writers 

Relevant keywords for each blog 

Distribution strategy to guide how each blog is shared via social media, email, and paid media 
Writing, Measuring, and Optimizing 
Once the content calendar is approved, our team of experts will write the website content. We strive to create content that balances the search engine algorithm with the needs and desires of your users. To ensure we're meeting that goal, we report on content success on a quarterly basis to identify trends, successes, and new strategies we should consider.
How Content Development and Distribution Helps Your Business 
Content helps a business online by increasing visibility, building trust, and driving more organic traffic to the website. By creating content that is relevant to the target audience, businesses can attract more visitors, establish credibility, and ultimately increase sales and revenue. Content can also be used to educate customers, provide customer support, and build relationships. Finally, content can be used to improve search engine rankings, increase social media engagement, and drive more leads.
FAQs about Website Content 
Answer the most frequently asked questions about website content? 
How often should I update my website content? 

How can I ensure my website content is original and unique? 

What type of content should I include on my website? 

How can I promote my website content? 

What are the best practices for creating website content? 

What is the best way to optimize my website content for search engines? 

How can I measure the success of my website content? 

What are the best tools for managing website content? 

How do I create content that engages my audience? 

How can I make sure my website content is accessible to all users?

Should I use AI to generate my website content? 
How often should I update my website content? 
You should update your website content as needed to keep it fresh. To determine how often a piece of content should be updated, you need to analyze how time-sensitive the content is. We see content that is five years old ranking well if the information is relevant. The more often the information changes, the more often the content needs to be updated. Properly tagging content with modified dates and bylines helps tell Google and Bing if the information is fresh or not.  
How can I ensure my website content is original and unique? 
Don't use AI to generate long-form content. It is not unique and it's obvious to a trained observer (and Google) that you have auto-generated content. In addition, we can monitor for copyright violations of your content. You can manually spot-check some content by copying a section of the content and doing an exact search to see if it pops up. 
What type of content should I include on my website? 
To figure out what content you want on your website, use Fruition's Content Pillar system. What are you selling? What information do customers want right before the sale? What information do they want while researching your product? By answering these questions, you start to form your content strategy. At Fruition we use this strategy and then we layer on top keyword research. Once you have your content pillars locked down, you can figure out bonus content pieces that you hope go viral on Instagram, Tiktok, Twitter, or Facebook. 
How can I promote my website content? 
This is a great question! You can't expect to create content and "they (website visitors) will come." Content distribution and promotion are critical to a piece's success. At Fruition, we use a cross-channel content strategy to ensure that what's happening on your website is leveraged across social media, email campaigns, and other digital platforms. C When you're planning how to promote your content, think about  where your visitors are spending time online, where they're at in the funnel, and what they want to see. Are you promoting a visual product? The product will probably do best on Instagram or TikTok. Are you promoting a product demo? LinkedIn or Search ads might connect you with bottom-of-the-funnel users better. 
What are the best practices for creating website content? 
Create website content following these steps:
Research what your customers want to know. Think about what questions they might have at the beginning of their search and what hesitations might be keeping them from purchasing.

Create a long-term content calendar that balances audience needs throughout the funnel. 

Create the distribution plan for each piece of content. Looking ahead to understand how each piece of content will be used will help you cater the content to each channel. 

Produce the content.Ensure the content is original and not auto-generated (e.g. no AI content). 

Create related images, videos, infographics, or supporting information that makes your content more appealing.

Execute the distribution plan to share your content across channels 

Measure the results. Did certain pieces do better on different platforms? Is there a type of content that's really resonating? What content pieces

aren't

working as expected, and what's missing from them? 

 Consider your wins and learnings as you continue to refine your content calendar, distribution strategy, and content creation processes. 
What is the best way to optimize my website content for search engines? 
When creating new content, research what keywords you can leverage that relate to your product, service, or content piece, as well as the audience you are targeting, before production begins. This allows you to create content that resonates with your end user while naturally incorporating keywords into your piece.. If the content is relevant, properly structured with schema markup, and your site performs well, you are on the right path to optimizing the content for search engines. 
For existing content, analyze performance like engagement rate, scroll depth, and new and returning users. You can also perform heat mapping to understand what content your audience is engaging with.  
How can I measure the success of my website content? 
We focus on two metrics when analyzing content performance. First, are you hitting your primary KPI for the article? Usually, this is a conversion of some sort. The second method is the engagement metric. How many people are engaging with your content? What pages cause them to bounce back to search, and what makes them stay?  
What are the best tools for managing website content? 
We find the best method is having an easy-to-use CMS. For general content, WordPress is still the best content management system. There are many new players that promote the jamstack. However, the benefits you get with a jamstack as far as speed and scalability are offset by few features and generally a significantly higher cost. Furthermore, Wordpress is very scalable, allowing your website to grow with your business. 
How do I create content that engages my audience? 
A trick that this author learned in law school is to write the headers (h1, h2, h3, etc) as the narrative of the story. Many readers only scan the headers the first time they look at the article. If the headers can pull the visitor in, the rest of the content has a better chance of performing well. 
Accessibility is critical. Not only is it a legal requirement in the US and most other countries, but producing accessible content is about being a good citizen. The easiest way to make content accessible is by following good SEO practices. Google SEO practices are very similar to accessibility standards. This includes ensuring the contrast of colors is easy to digest, that images have alt tags, you have a proper page structure with header tags, and that links are followable. Further, limiting the use of javascript also helps. To ensure that your content is accessible you can use one of several accessibility testing tools. 
Use AI to create outlines not generate all of the content.  Avoid using AI to generate the website content that you're going to use right out of the gate.  It is very easy to detect if content on a website is using AI. If you and I can detect if a content is AI-generated,  Google can as well. Google so far has said don't auto generate content. However, some companies including Bankrate (former Fruition SEO client) have said we don't care we're going to use AI anyway.   
Google has adjusted their guidenance on AI generated content. If its useful and additive to the index it'll get included.