Government Website &
Digital Marketing Services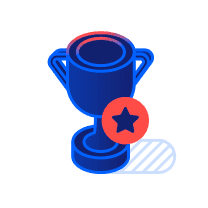 Secure standards
NIST/HIPPA
SECURITY STANDARDS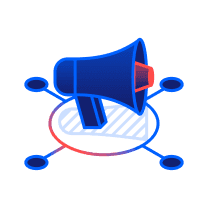 Fast response
24/7
MONITORING & SUPPORT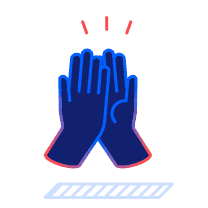 Year founded
2003
20 YEARS OF SUCCESS
Digital Services for Federal, State, and City FAQs
Common questions that pop up from government contracting agents, directors of technology, CISOs, and project managers.
What is the cost of outsourcing our agency's website development and maintenance?
+
The cost of outsourcing website development and maintenance varies based on the complexity of the project and the required ongoing support. Typically, total project values range from $40,000 to $5,000,000 for initial development and $2000 to $100,000 per month for existing site maintenance requirements.
What steps should our city take to ensure website accessibility and compliance?
+
Fruition follows Web Content Accessibility Guidelines (WCAG), to ensure accessibility and compliance. We conduct regular audits, remediate issues, and offer ongoing support to maintain compliance and accommodate users with disabilities.
Our Approach to Delivering Government Digital Marketing and Website Services
With years of experience serving public institutions, you'll be glad you chose to work with us.
An Experienced Government Services Team
Our teams years of experience working with government websites and digital marketing shows with our quick results.
Serve Your Constituents
Your primary goal is to service your constituents efficiently and effectively, and we have the know-how to help you make that happen.
Stay Secure
Foreign and domestic cyber threats are only growing in complexity. Our website security and maintenance program is designed to stay ahead of security issues so your website remains as secure as possible. Our infrastructure is scanned weekly by CISA. We regularly help our government partner CISOs, CTOs, and CIOs respond to attacks as well as routine audits.
UI/UX for Government
With the proper UI and UX we're able to serve the visitors to your site as efficiently as possible. This helps reduce the stresses on your agency by reducing visitor frustrations. Our UI/UX team can make incremental improvements or complete a full redesign for your web property.
ADA Compliance
We design and build to WCAG 2.1 AA standards. If your site is out of compliance, we can give you guidance toward becoming compliant. If you're not sure test this site. Let us know if you find another agency that grades higher across the board.
Tell Us About Your Digital Needs
Whether you need a jaw-dropping new website, a cohesive digital marketing strategy, ongoing website maintenance, or all of the above, we've got you covered.
Government Website &
Digital Support
We'd love to support your federal, state, or local entity.