04-29-2023
6 min read
Peer-Reviewed
Our writing team evaluates each article for accuracy and ensures that sources are reliable and trustworthy.
Up-to-Date
We regularly review and update our articles to ensure relevancy and quality. This article was most recently updated on 05-20-2023.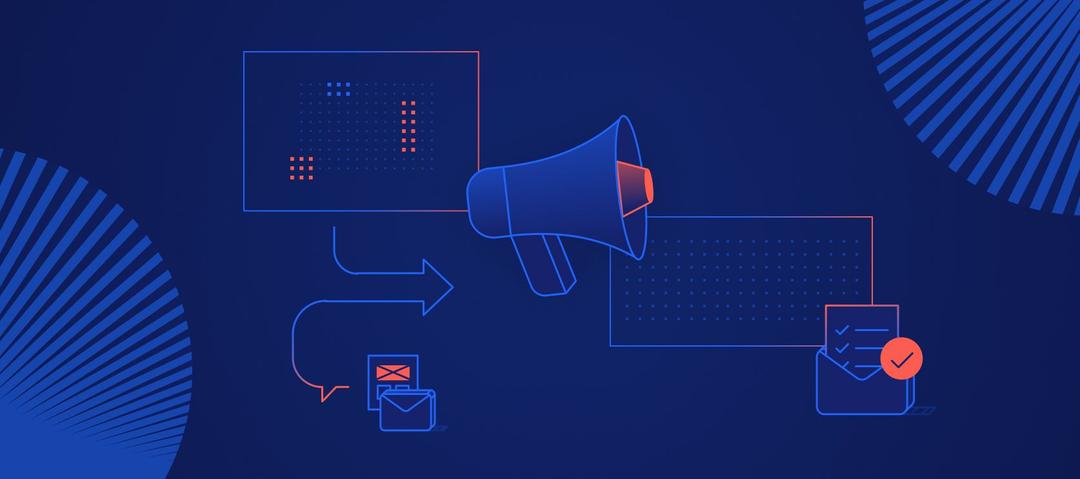 What Facebook Reactions Mean for Brands
What a time to be alive, Facebook has updated their outdated "Like" button with a slew of reactions that go beyond the archaic thumbs up sign. When all we really wanted was a dislike button, Facebook decided to have a bit more fun by launching a range of illustrated emotional reactions last week. Facebook starting testing the new reactions in Ireland and Spain last October and rolled them out to the rest of the world last week. So far, the expanded emotions have been seen favorably by the social media giant's users. However, the ability of users, fans and potentially disgruntled consumers to react a bit more strongly to posted social media content, comments and statuses has some brands worried about how this will change the social game. If you're worried about reactions' effect on your brand's social media, here are a few things you need to know.
Meet the Facebook reactions
The new reactions Facebook launched allow Facebook users to include "Wow," "Haha," "Love," "Sad" and "Angry" as an upgraded way to natively respond to a post – "Like" is still an option as well. To respond with a reaction, a user simply hovers over the "Like" button to choose their reaction. While there are negative reaction types that can be chosen – namely Sad and Angry – so far we're seeing that many brands are receiving favorable reaction engagement on their content. Not to mention, most people are still using the generic "Like" button – possibly because it's the default option if you don't select another reaction, possibly because of slow early adoption of this new feature. To reach the rest of the reactions, users need to hover over the Like button rather than simply (and probably out of habit) clicking it - so there is some muscle memory to contend with.
When fans do react to your posts and social content, you see mini emojis of the first three reactions submitted. If someone doesn't like your post and responds unexpectedly with a Sad or Angry, don't panic - that little character won't show up in plain sight to your fans unless it was one of the initial reactions. A more detailed breakdown of how many Likes, Wows, Hahas and so on the post received is available when you drill into the reactions. Anyone can see this on the post itself, but marketers can get a bit more information through Facebook Insights. (But don't start licking your lips over having a new metric just yet - we'll get to that later in the post.) Just like with the old version of Likes, reactions from users can't be deleted. With the new range of emotionally driven reactions available to users, the fact that brands can't control or remove reactions might be a source of stress. The best advice is to think extra carefully about your social media content and ensure you have proper approval processes in place if your social brand is particularly delicate or important to your organization. Just as a poorly thought-out tweet has been the bane of brands for years on Twitter, reactions might make it a bit easier for Facebook users to easily voice their disapproval.
A brand new metric?
These new reactions should not be seen as a new engagement metric. The real engagement metrics still come from how Facebook fans interact with your posts, page and content. While it may be worthwhile to note if any particular content is getting Angry or Sad reactions that you didn't anticipate, reactions as a whole should be counted with Likes. Right now, the expanded reactions are essentially the same level of engagement as the original Like feature and while it's tempting to read into this new emotional insight, that's a tricky (and not necessarily worth while) game. At the end of the day, the more impactful and meaningful metrics remain shares and comments. Instead of creating a new metric, Facebook reactions should serve as a barometer for how fans perceive your content. With these expanded reaction options, think about crafting content that stays toward a more positive sentiment. If your brand's content is receiving a lot of negative reaction feedback, such as Sad or Angry, you might want to craft your content to be more positive in nature. Savvy brands could also use Sad and Angry to their advantage by carefully creating specific and well-understood content designed to inspire those types of reactions and giving users an outlet that allows them to help combat the sources of the sadness and anger inspiring messaging. This tactic may prove particularly effective for non-profit organizations or to help companies highlight their corporate giving initiatives. (This is a fine line to walk, so be careful you don't come across as self-serving. Consult a social media professional for guidance.)
How brands should handle reactions
Sentiment can be a very hard metric to track without a sophisticated social listening tool and there will be a lot of speculation about what some of these reactions mean for marketers, brands and their content. While Sad and Angry reactions are generally seen as negative, they can also be a way to show positive sentiment – such as agreeing with something controversial or universally understood to be sad (like a natural disaster). For now, marketing teams should keep a close eye on how fans are using reactions on branded content and posts. If nothing else, this expanded engagement metric can help marketers understand what's resonating with their fans and (possibly) what type of more detailed reaction it's driving. With that being said, time will tell if and how reactions will affect Facebook advertising. There is speculation that this new feature can hold a lot of merit towards your Facebook advertising and content, but for now it's just something to keep an eye on. The best advice for brands on how to deal with Facebook reactions at this point in time is to craft your content to get positive replies and experiment with different content to illicit different reactions – as long as those reactions fit in with your overall brand message, persona and goals. As always, it's important to stay true to your core brand and message, even if it's tempting to experiment with this new, fun feature. (Just like with emoji marketing.) As reactions become more prevalent and widely used on Facebook, be careful to continue monitoring your brand presence and social content and tweak as you see fit.