04-28-2023
4 min read
Peer-Reviewed
Our writing team evaluates each article for accuracy and ensures that sources are reliable and trustworthy.
Up-to-Date
We regularly review and update our articles to ensure relevancy and quality. This article was most recently updated on 05-07-2023.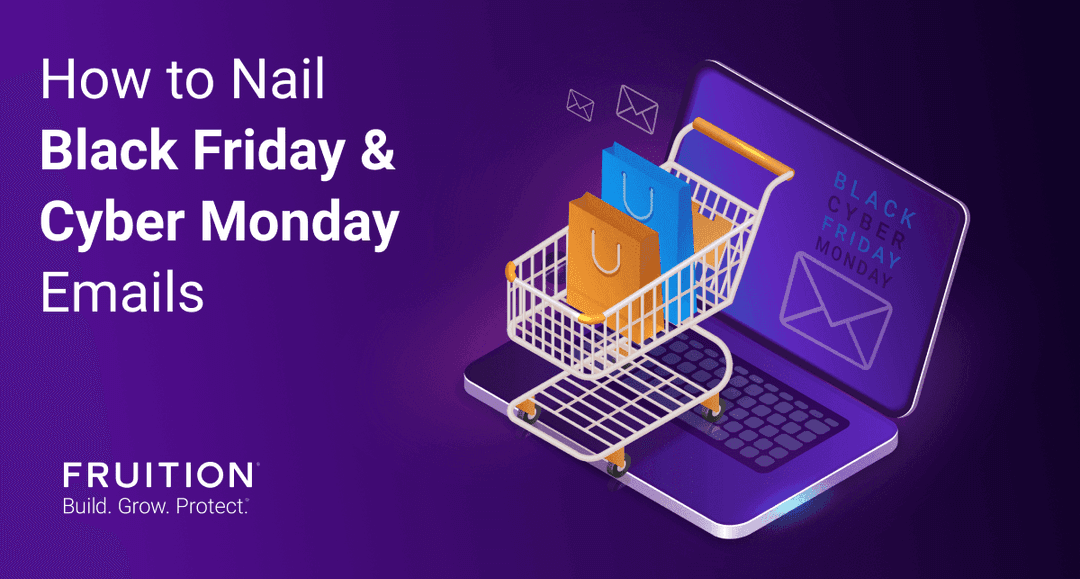 How to Nail Black Friday & Cyber Monday Email Campaigns
The leaves may be just starting to change colors, but it's not too early to start planning your holiday campaigns. Planning early has always been important - after all, Q4 is a critical time for most businesses, especially those in the retail and eCommerce Projections for the 2022 holiday season show another extended, online-driven holiday shopping season - which means you'll need to gear up for the holiday rush earlier than ever. How can you make your business stand out to internet shoppers, especially on momentous retail holidays like Black Friday and Cyber Monday? Read on to find out. Related: How To Prepare Your Marketing Strategy For The Holidays
Plan Out Your Incentives
Give shoppers a reason to choose your business by planning out other incentives to complement your markdowns. Depending on your business, consider adding perks like:
Free shipping
Daily deals
Free gifts with purchase
Once you determine what incentives you'll provide to customers, don't wait until the last minute to build excitement - make sure they're aware of your holiday promotions early!
Build Pre-Launch Momentum
Get shoppers excited about your deals by building momentum around your holiday promotions before you launch them. Share sneak peeks of new items and teasers of your sales via email, social media, and your website. Want to gain holiday subscribers? Consider adding VIP early access for those on your email list to entice new signups and make your shoppers feel valued.
Craft Your Subject Line Strategy
Inboxes will be flooded with holiday emails this time of year, so take time to make sure your Black Friday subject lines stand out. Your subject lines should make your audience feel special, be straightforward, and build urgency. Subject lines that evoke fear of missing out (FOMO) can be extremely effective this time of year. To build urgency in your Black Friday and Cyber Monday subject lines, consider using messaging like:
Lowest price ever!
Don't miss out on the best deals of the entire year
Limited availability
Limited edition
Last chance
Going, going, gone!
The countdown is on
Create A Design That Entices
Once your audience opens the email, make sure they read it by designing an eye-catching template:
Alter your typical template by adding festive imagery and themes
Provide a product showcase of on-sale items
Put your best graphics forward - now's the time to perfect product imagery and assets!
Highlight the percent off
Display the regular price and sale price
Consider using gifs
Choose The Best Time To Send Your Black Friday Emails
Typically, Black Friday/Cyber Monday emails that are sent on Tuesdays, Wednesdays, or Thursdays see better open rates, click rates, and conversions. However, depending on your audience and industry, different days and times may give you better results. Take a look at your historical email data to see what sending times resonate best with your audience. Trying to find the best time to send out Black Friday emails to your specific segments will provide better results.
Follow Through Post-Launch
Once you've launched your Black Friday sale, keep your email marketing momentum going all weekend long. Consider sending out additional daily deals or free gift releases on Saturday and Sunday - and don't forget to send out a last chance email on Cyber Monday. Consider adding a VIP sale extension; not only will you give shoppers another opportunity to join your mailing list, but you could draw in shoppers that were hesitant to shop during the Black Friday weekend. Having a solid Black Friday and Cyber Monday email marketing strategy can set up your business for Q4 success. If you want to make sure your organization's strategy is optimized to draw in your audience, increase conversions, and create customer loyalty, contact us today!
Fruition can help with your black Friday campaigns
We can create full holiday digital marketing campaigns including nailing black Friday! We should start sooner rather than later to ensure we have plenty of lead in.
Related Articles
Related blog posts and how-tos