04-26-2023
8 min read
Peer-Reviewed
Our writing team evaluates each article for accuracy and ensures that sources are reliable and trustworthy.
Up-to-Date
We regularly review and update our articles to ensure relevancy and quality. This article was most recently updated on 05-19-2023.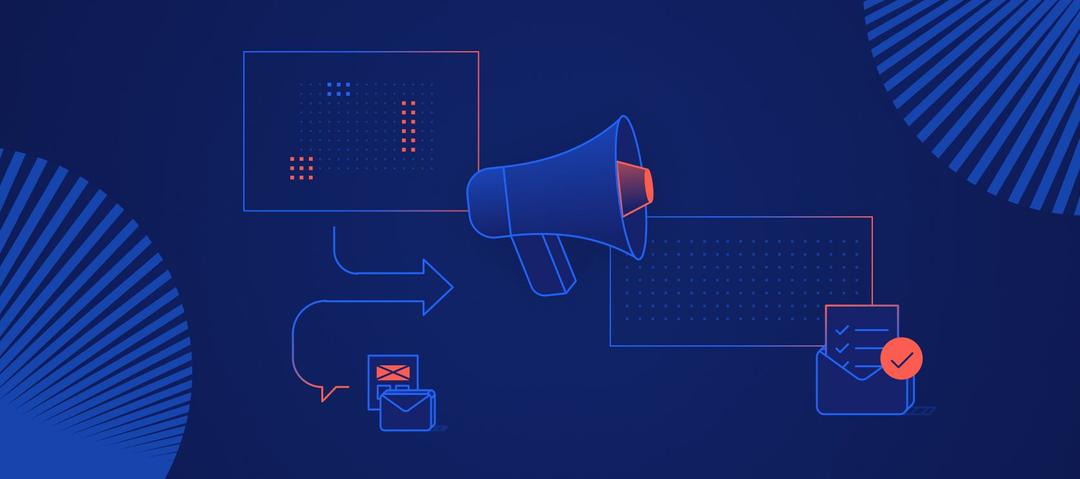 Get Your E-Comm Site Ready for Summer Shopping Season
E-tailers breathe a sigh of relief after the holiday rush – the crushing wave of shoppers is done, their revenue has climbed, and with proper preparation, foundation and maintenance, their website or mobile app stayed up, functional and fast! Then comes March, and e-commerce companies need to start planning for the spring and summer shopping seasons – the time of Moms, Dads and Grads is quickly approaching. This set of holidays and celebrations centers around personal gift giving, meaning just about every type of e-commerce company can see an uptick in web searches, site traffic and sales. Unlike Valentine's Day that mainly benefits florists, chocolate shops and jewelry stores, everything is fair game for Moms, Dads and Grads – from grilling accessories to dorm room supplies to home décor. This means all e-tailers should be doing their due diligence in planning and preparing for the next heavy wave of online shopping. To maximize sales and profit during the spring and summer shopping seasons, e-commerce companies need to prepare website infrastructure, marketing campaigns and more.
Do Your Research
One of the best ways to prepare for an upcoming rush is to look back at what happened in previous high seasons. Check your website analytics to identify when the rush begins and when it peaks. Knowing when your customers shop will help you plan promotions and get your website ready to handle the additional traffic. Also pay attention to what day of the week these surges happened. Did the rush start because it was a week before Mother's Day or did it start because that happened to be a Saturday (when people had a little more free time to browse online)? While you won't be able to determine the exact cause from analytics, you should plan for both instances and track your tests so you can enhance your process even further next year. Also pay attention to top selling items last year. These are key items to create special promotions around and feature prominently on your homepage, checkout process and other key areas. Go beyond top sellers from this time last year and identify what items have been your top sellers lately. These items could be trending in general now and promoting them could help you increase sales even more. To really capitalize on today's hot items, expand your research beyond your own data. Pay attention to "what's hot" according to popular publications and the items featured on the "Best Gifts for XYZ" (Mother's Day, Father's Day, college graduates, etc.) articles that inevitably takeover online this time of year. Knowing all this information will help you create promotions and content that have a better chance of driving sales. Another good thing to research is drop off or abandon points. All e-commerce sites deal to a certain extent with "window shoppers" who load up their digital cart but never hit the Buy button. This doesn't mean you shouldn't try and mitigate site or cart abandon rates. Identify common points your shoppers leave from then investigate further to see if there's a usability, pricing or some other reason that might be driving them away. If you can correct those issues, you can increase your sales.
Prepare Technically
An e-tailer's worst nightmare is their site crashing during a peak shopping period or experiencing a data breach that leaks sensitive consumer information. A strong foundation and continual maintenance and upkeep help guard against these scenarios, but it's still a good idea to put your site through extra testing and tune-up as you approach a busy season. Work with a software testing company to complete a security audit. You need to make sure network access points, e-commerce transactions and other vital interactions are secure. More traffic is a good thing, unless it slows down or crashes your site. If all your marketing is done properly, you will see a spike in traffic during this upcoming shopping season, so prepare you site for the anticipated additional traffic beforehand. Site speed and bandwidth are two major areas to pay attention to. Today's consumer has little patience for websites that are slow to load and if your site doesn't load within a matter of seconds they'll leave. Page abandonment increases by 25% if you site doesn't load within four seconds. That metric is from 2011 – imagine the expectations of today's online shoppers five years later. This higher bounce rate also has a negative impact on your search rankings, so there's a double benefit to ensuring fast load times and a good user experience. If need be, consider getting a CDN. Finally, walk through the flow of your site and see if there's anywhere you get frustrated. While there likely isn't enough time for major site design changes, if there is low hanging fruit that can enhance the user experience make the changes. The same goes for last year's main drop off points. If people were abandoning their carts because of a cumbersome check out process, see if it can be improved. If changes can't be made and tested in time, leave the existing process in place through the next high sales season but make plans to address the issue immediately afterwards. This should give you plenty of time to implement a new process without introducing potential issues and bugs during a busy season.
Plan Your Themes
It's definitely tempting to try and be everything to everyone, but the ROI of your marketing and sales campaigns will be better if you make focused, well-informed decisions. The nice thing about the spring and summer shopping season is that it's a bit stretched out, giving you the chance to create campaigns that target each upcoming occasion. While high school and college graduations stretch from May through the end of June, Mother's Day (in May) and Father's Day (in June) are set and have limited shopping seasons. Identify what shoppers you're going after with each campaign and what type of outreach they're most likely to respond to. Email, landing pages, retargeting ads and social media outreach should all be in your plans. Start by creating landing pages you can drive visitors to from a link on your main page, external links and paid ads. Make these page super theme specific both in appearance and in the "top gifts" you choose to feature. Do keyword research for each campaign and populate the landing pages with keyword and longtail keyword rich content to help your search results (just be sure not to go overboard with the keywords or you could get dinged by Google). Adding related items or "Customers Also Bought" sections on these pages is a great way to appeal to impulse buyers. Now that you have your themes, keywords and promotions outlined, create a blog calendar that includes content that matches up with and promotes these efforts. Consistently creating new content around your target keywords will give you a better chance of being found in search. Be sure to plan some highly shareable content, such as a Top 10 Gift Ideas for Mother's Day list or an infographic of dorm essentials. This type of content has a better chance of being shared across social media, earning you more eyes and traffic. Remember to ad links to any specific products you highlight within a blog post – you want to make it as easy as possible for a shopper to become a buyer. Once your content is planned out, create a social media calendar for sharing and promoting your specials. This is how you'll get your sharable content and new promotions seen by even more people, so having a regular posting schedule is important. Hot promotions like holiday sales are also a good time to use social advertising – there are a lot of fun paid social options out there right now that are extra attention grabbing.
Make It Even Easier to Buy
You've already analyzed drop off rates, (hopefully) addressed any difficult usability areas and added similar item call outs to your landing pages, which will all help with conversions. Now it's time to take the final push-to-buy even further. Extend the "Customers Also Bought" items to the cart and checkout pages to encourage a few more impulse buys. Also consider special promotions like free shipping. Many shoppers abandon carts because of unexpectedly high shipping costs – if you can eliminate this issue during the peak of your sales season you can encourage more sales. If you don't want to do away with shipping costs altogether, consider offering free shipping on orders over a certain amount or put out ads with a promo code for free shipping or a percentage off. Additional promotions like these can give buyers that last little push they need. If you're ready to take your promotional and marketing efforts to the next level, implement personalized offers. If you have cookies enabled on your website and know a user keeps returning to look at a specific item, showcase that item on your homepage the next time they visit or send them an email about it. If you know a user is shopping from an iPhone or iPad, surface offers and items that highlight iPhone accessories. Personalization possibilities are worth exploring during times when people are already driven to buy – like when they're shopping for a gift for mom, dad or the grad in their life.