04-03-2023
3 min read
Peer-Reviewed
Our writing team evaluates each article for accuracy and ensures that sources are reliable and trustworthy.
Up-to-Date
We regularly review and update our articles to ensure relevancy and quality. This article was most recently updated on 07-11-2023.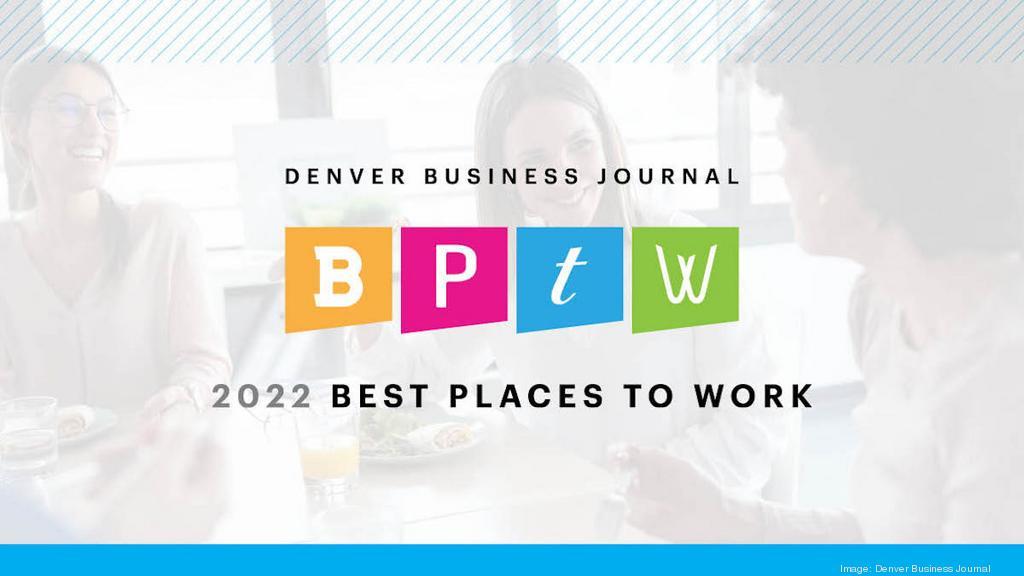 Fruition Named the "Best Places to Work" by the Denver Business Journal | Fruition
Denver, Colo., March 27, 2023 (AP) - Fruition, a Denver-based digital marketing and website development firm, has done it again! Taking home the coveted "Best Places to Work" award from the Denver Business Journal for their continued dedication to creating an ideal workplace environment. From remote-first companies at startup level all the way up through enterprise organizations in tech markets across America – this annual awards program honors those that prioritize fostering exceptional work culture. Congratulations are certainly due here folks!
Rolling a great digital culture
At Fruition, it's all about creating an incredible place to work. Led by CEO Jim Collins, the team has put in 20 years of hard-work and dedication to achieve this vision - something that is reflected in their benefits as well as strong culture built on mutual respect for both employees and customers alike!
Driven by excellence
Our culture of care and excellence is due to the hardworking commitment our employees show each other, their customers, and us. We are proud to provide benefits that foster success both in work life as well as personal endeavors!
DBJ is committed to helping organizations create the best possible work environments. By using an algorithm that assesses company data on employee happiness and job satisfaction, coupled with new criteria reflecting modern workplace demands such as programs for people-first cultural offerings, we help determine who are truly 'Best Places to Work'.
No fluff. Tried and true culture of working hard and treating each other right.
Fruition is a values-driven company built on the belief that people come first. Not only does Fruition pay competitive wages, but portions of medical, dental, and vision premiums are company-paid. Plus, the company offers an employer HSA contribution, disability insurance, expanded paternity and maternity benefits, 401(k) matching, reimbursement stipends, flexible PTO, and paid sabbaticals. Fruition believes that supporting its employees' health, minds, and personal lives should be a top priority.
The Best Digital Marketing agency in Denver
"It's my honor to be named as the Best Places to Work winners," says Lynne Craig, VP of Marketing.    
Denver Business Journal's esteemed Best Places to Work Awards, now in its fifth year, honor companies across numerous categories: 100 Best Places to Work, Best Large Businesses, Best Midsize Places to Work, 100 Best Large Places to Work and Editor's Choice: 100 Best Hybrid Places to Work. The program honors companies — remote, hybrid and in-office — with the best total rewards packages across the U.S. and in the following tech hubs: Atlanta, Austin, Boston, Chicago, Colorado, Dallas, Houston, Los Angeles, Miami, New York, San Diego, San Francisco, Seattle and Washington, D.C.
ABOUT Fruition
Fruition is a digital marketing and website development company with a strong 20 year history. With a collaborative work management solution that is enticing for digital natives we make work fun and easy. Visit fruition.net to learn how to create better post-sale customer experiences.  
Readers also loved
Here are more articles about Fruition's top rated culture.