04-26-2023
3 min read
Peer-Reviewed
Our writing team evaluates each article for accuracy and ensures that sources are reliable and trustworthy.
Up-to-Date
We regularly review and update our articles to ensure relevancy and quality. This article was most recently updated on 05-07-2023.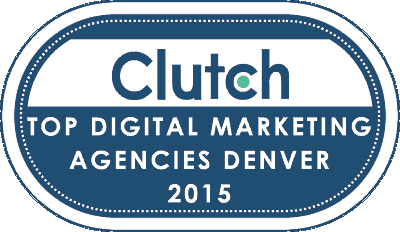 Fruition Acquires DS2 Magento Hosting
Fruition is excited to announce it has closed on the acquisition of DS2 Hosting. DS2 a Salt Lake City, Utah based Magento hosting company brings additional website development and enterprise level hosting talent to Fruition's team. DS2's team has joined Fruition's team in Denver, Colorado. The founder of DS2 Hosting, Dan Seibert joins Fruition as its Director of Development and Hosting Infrastructure. Combined, the Fruition team is continuing its focus on enterprise grade Magento development and hosting.
Hosting & Agency Acquisitions
Started in 2008, DS2 Hosting built and hosted hundreds of websites utilizing the community edition of Magento. With a strong focus on building redundant and scalable platforms, DS2 Hosting's team thrived on building complex Magento projects and then offering 24/7 hosting & support. The desire to continue personal and professional growth brought DS2 Hosting to Fruition's agency acquisition program. Fruition's emphasis on continuously recruiting devops talent and its desire to continue its growth in the Magento development and hosting world brought the two teams together. The founder of DS2 Dan Seibert stated that "joining Fruition's team was an easy decision when looking at Fruition's talent, its great client base, and its world-class infrastructure." Fruition's CEO Brad Anderson added "that having DS2 and Dan upped our development and hosting talent overnight. Everyone is excited to see what projects we take on next together."
Magento Hosting Expertise
Fruition focuses on scalable, secure, and cost effective hosting solutions for complex Magento community and enterprise edition clients.
Fruition's Agency and Hosting Company Acquisitions
Fruition is always interested an discussing additional acquisitions and mergers with talented teams. If you own a development, Internet marketing, UX, or hosting company and would like to explore alternative ways of growing please review our acquisition program. Fruition's ideal acquisition is an agency or firm that adds to Fruition's already deep talent and continuously improves Fruition's culture that is defined as gritty, hard working, and fun.
About Fruition
Founded in 2003, Fruition is a leader in digital services including SEO, SEM, social, web development, mobile apps and digital signage. The Colorado company was recently named one of the "Top Marketing Agencies in Denver." It was also recently listed in INC 5000's "America's Fastest Growing Private Companies" for the second year in a row. Fruition is a registered service mark. FRUITION 6916 East Speer Denver, CO 80203 Suite 200 Denver, CO 80206 #