New Technologies
Fast Adoption to Augment Growth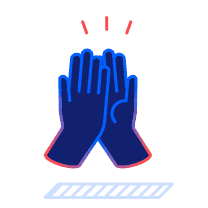 Two decades of experience
2003
YEAR STARTED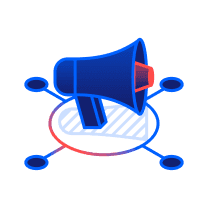 Extend your reach
10,000
OPTIMIZED PLATFORMS
Fruition's New Technology Services
1. AI and Machine Learning Consultation
Our expert team of AI engineers can guide your business to adapt and implement AI solutions tailored to your business needs. We specialize in various types of AI including natural language processing, predictive analytics, and computer vision.
Example Project: We developed an advanced computer vision system for a security startup that automatically tracks people for security reasons. The project is currently in stealth mode and looking for partners to help scale.
2. Blockchain and Cryptocurrency Solutions
Fruition provides cutting-edge blockchain solutions for businesses. From decentralized applications (dApps) development to smart contract creation and integration, we leverage the power of blockchain technology to enhance your business security and efficiency.
Example Project: For ourselves, we developed a DAO and related coin along with a rewards system. The purpose is the eventual auto rewards and bonuses based on performance.
3. Augmented Reality (AR) and Virtual Reality (VR) Solutions
We can help your business take the leap into the immersive world of AR and VR. This could range from creating interactive marketing experiences to developing full-scale virtual reality simulations for training or product demonstrations.
Example Project: We can create an immersive AR marketing campaign for a tourism board, allowing potential visitors to virtually explore different attractions.
4. Predictive Analytics
Our data scientists and business analysts can harness your data to predict future trends and events. With the power of predictive analytics, we can help you make data-driven decisions and stay one step ahead of your competition.
Example Project: We implemented a predictive analytics model for a digital marketing company (us) to forecast growth, helping optimize effort. We call this What to Work on Next ("WTWON®").
5. Internet of Things (IoT) Integration
Fruition can help you navigate the world of IoT. Whether it's creating smart home technologies, developing IoT solutions for industry, or integrating IoT devices into existing systems, we're here to help your business benefit from the power of interconnected devices.
Example Project: We can develop an IoT-based fleet management system for a security company to effectively monitor remote locations. This can be combined with our computer vision offerings.
6. Advanced Cybersecurity Solutions
We offer robust and sophisticated cybersecurity services using AI and machine learning to predict and prevent potential threats. From secure system design to active threat hunting, our team will ensure your business is safe.
Example Project: We designed a machine learning-powered cybersecurity system for a large corporation that significantly reduced their vulnerability to cyber threats.
7. Robotic Process Automation (RPA)
We provide RPA solutions to automate your business's repetitive tasks, leading to significant improvements in accuracy, cycle time, and increased productivity.
Example Project: We can implement RPA for insurance companies to automate claims processing, reducing processing time and errors.
8. Sustainable Tech Solutions
Fruition can help you make your business more sustainable by changing up their technology usage. This is more important for the optics in some B2C businesses. We offer energy-efficient infrastructure adjustments, carbon-neutral computing, and can integrate green technologies into your business model.
Example Project: We guided a tech startup in transitioning to a fully sustainable, carbon-neutral IT infrastructure.
9. Containerization
While not necessarily new technology for the operations world, the containerization of applications is ongoing, and it maybe cutting edge for many industries. We have consistently found that the complexities of containerization outweigh the benefits.
We offer these services as standalone solutions or combined with our other development or digital marketing services to meet your specific needs. Let's chat to discuss your particular use case for the new technology. Our partner building process is 100% consultative. We simply love working on new technology and would love the opportunity to learn about your business and how we can grow together.
Discuss New Technology
Services
From AI to blockchain we live and breath tech. Let's chat about how we can help your business.