E470 Toll Road
Website Redesign & Support
Our Approach to Website Discovery & Redesigns
We engaged with E-470 in a complete design discovery & website assessment to fully understand the needs and goals of the project we were taking on. This resulted in a complete overhaul of the site's information architecture, new wireframes of their crucial landing pages, and a complete redesign & updated design system for the entire site. We determined that WordPress would be the perfect fit for their team as content editing was significant for their team. This sets up the potential for an easier transition to headless in the future.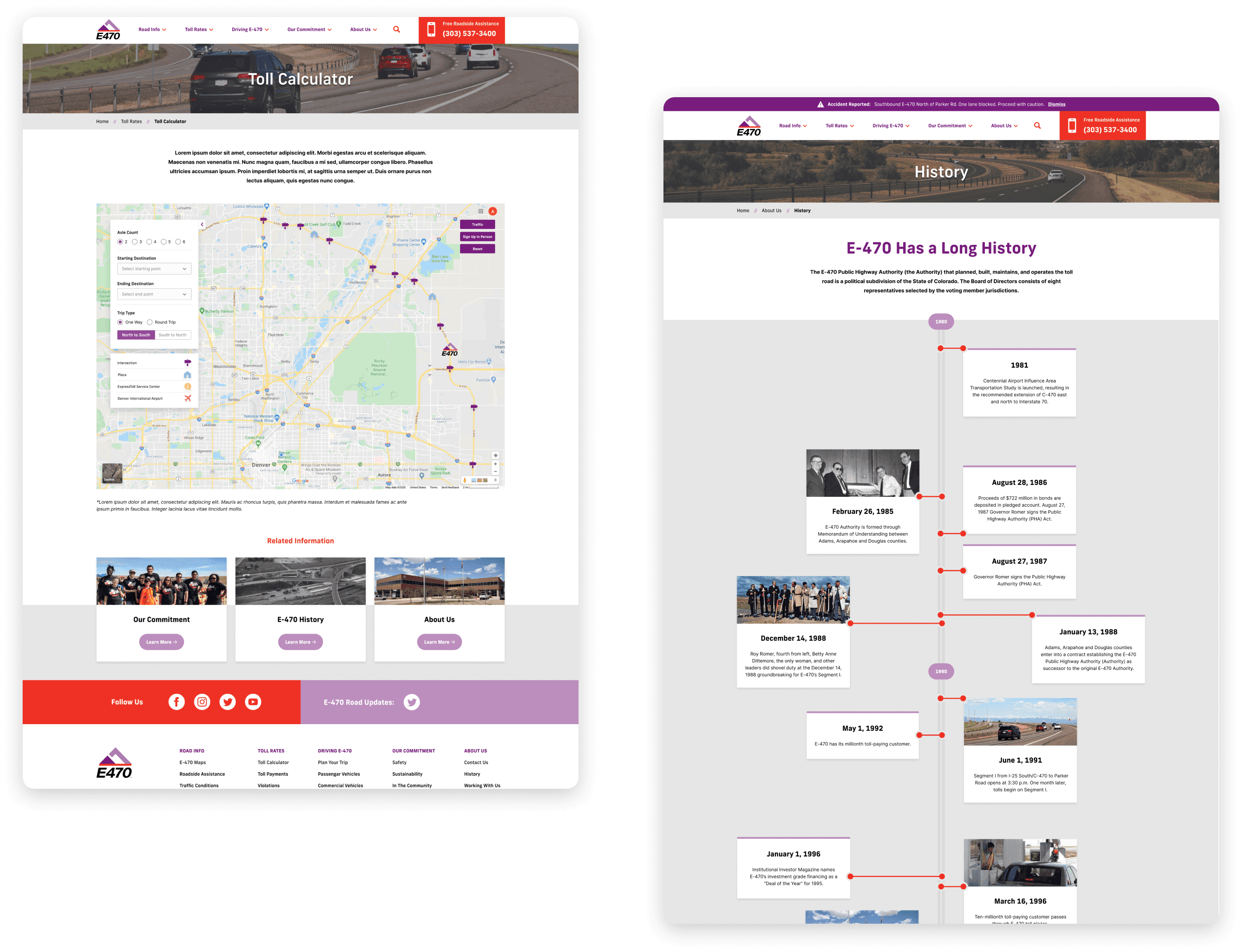 Component-Based Design & Development
As mentioned above, efficiently managing content within their approved design system was highly important to the E470 team. We approached this project (as we have with many projects since) with a component-based design and development process. Instead of using fixed templates with a predefined structure, we developed blocks/components that could be used across any number of pages in any order. We set guidelines for how these should be used, but it allows the E470 team to build their pages with approved branded blocks (think, hero areas, image/text areas, content cards, etc.), giving them the full power of page building.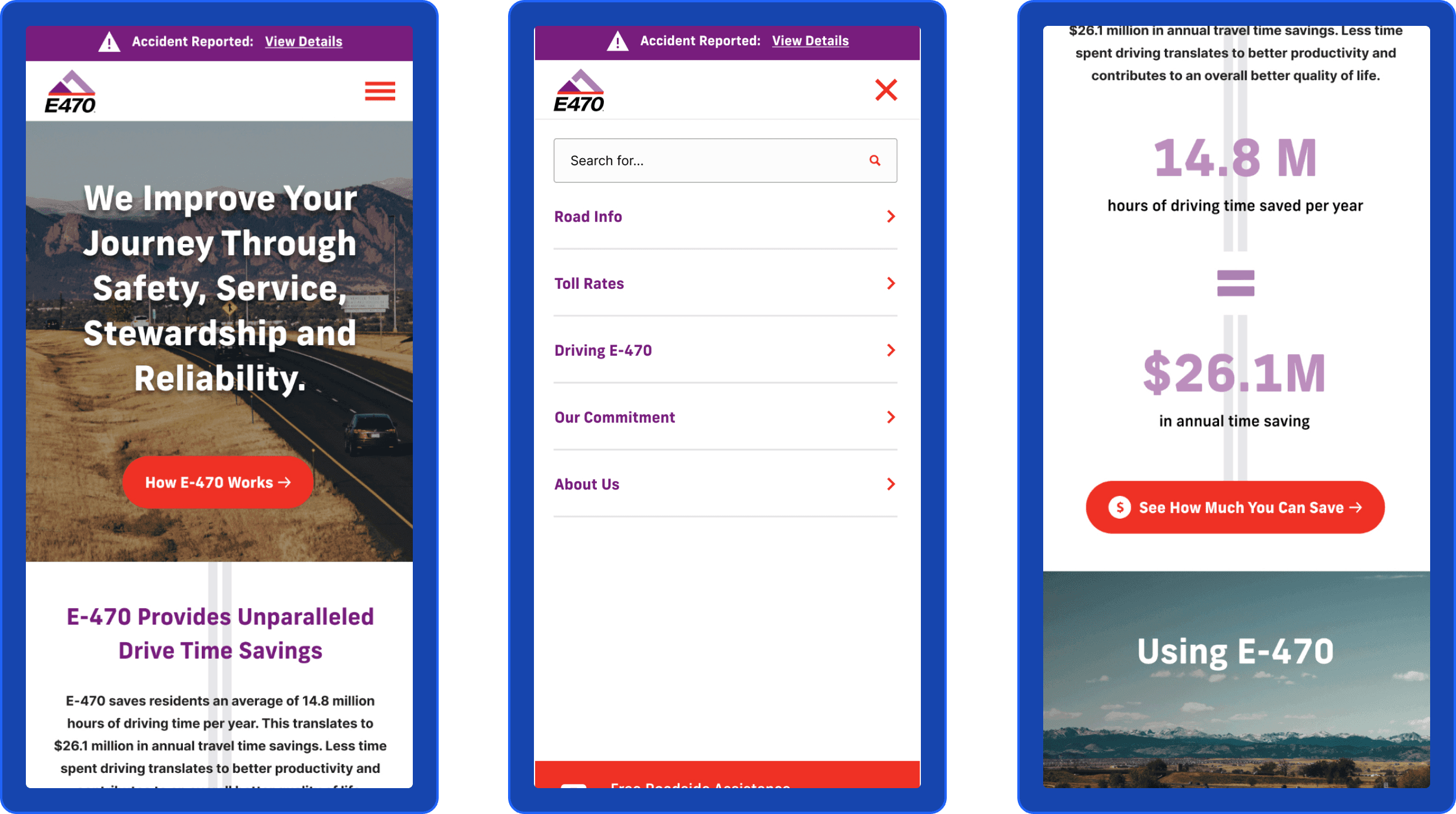 Improved Cost Calculator & Live Traffic Feed
During discovery, we spent a fair amount of time assessing the current cost calculator and explored improvements that could be made to how it worked. Previously, just a form with drop downs, the UX was lacking and didn't do a great job of visually showing where tolls started and ended. We developed a new calculator tool that ties tolling stations to a Google map and allows users to select start and end points based on where they're traveling. On the backend, we provided an admin UI allowing E470 to update rates as needed.
We support quasi government entities
From toll roads to airports
We have a long history of successfully improving website operations. Let's chat to make your life easier.