04-29-2023
6 min read
Peer-Reviewed
Our writing team evaluates each article for accuracy and ensures that sources are reliable and trustworthy.
Up-to-Date
We regularly review and update our articles to ensure relevancy and quality. This article was most recently updated on 05-08-2023.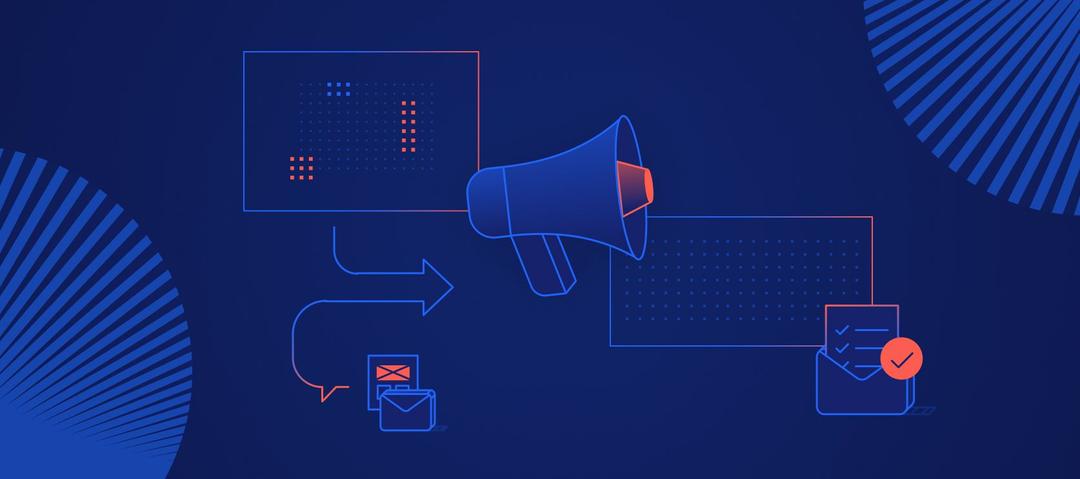 You Might Need a Digital Marketing Agency if …
A common hesitation internal marketing teams have about hiring an outside agency is the fear that the agency is going to make the need for an in-house team obsolete. The truth is, when you partner with the right agency the new external help becomes part of your team. The agency is an extra resource, an extra pair of hands and eyes and additional subject matter experts that can help you elevate your marketing efforts and brand. As the in-house team you're busy setting strategy and direction, doing market research, making major decisions and executing on important initiatives. With so much on your plate, some things understandably slip through the cracks. If that's the case, your team could use the help of a digital marketing agency. Here are a few instances when hiring an outside agency is particularly beneficial.
Your team needs more manpower
Focusing on putting out fires and handling larger initiatives can leave smaller to-do items undone. These "little" things – like regular blog posts, maintaining social media calendars, optimizing meta data and more – may not seem as high priority as other action items, but it's all too easy to turn around and realize you've neglected them for weeks or months. This will ultimately have a negative impact on your overall marketing efforts. One of the major benefits of working with a marketing agency is that it can double or triple the size of your team without making in-house hires. Whether you have a small marketing team that simply can't get to it all or a robust marketing team that needs additional help with execution and ideas, a marketing agency will give you the extra resources you need to ensure everything gets done on time and all your daily operations and department needs run smoothly.
You need subject matter experts
Different companies have different marketing priorities, meaning having an in-house SEO expert, content marketer, email marketer, PR professional, PPC expert, social media manager or other specialty roles just isn't feasible at the moment. Luckily, marketing agencies are made up of all the subject matter experts you don't have the headcount for in-house. If you're looking to fill a specific gap, make that a priority when evaluating marketing agencies. Ask in depth questions about the agency's team, who you'll be working with and carefully review samples of previous work and results. You can even ask to talk to an agency team member just as you'd interview a candidate for an internal position. Just because you don't have the hiring power to bring on a full-time subject matter employee doesn't mean your marketing department should go without a vital marketing function and the helpful insights and know-how of an expert.
Your site isn't ranking and you don't know why
Search rankings can be a frustrating marketing challenge. It's also a vital part of making sure your company is found. As the joke goes, "If you want to hide a body, bury it on page two of Google." Consumers are used to finding what they want on page one of search results and typically click on one of the very top results. According to data from Chitika, 33% of people click on the first organic search result while only 18% click on the second result. By the fourth result, fewer than 10% of searchers are clicking on those links. If your site isn't ranking as high as you'd like, there could be a collection of issues pulling it down:
Missing or non-optimized meta data
Poorly optimized H1s
Bad keyword-content ratio
Not enough content or not enough regularly added content
A bad backlink profile
Those are just a few examples of items that can hurt search ranking. If you not sure what exactly is wrong or what you can do to help improve your search rankings, work with a digital marketing agency that specializes in SEO. These SEO experts excel at boosting page rankings and can take the time to do the digging while you focus on keeping your marketing machine running.
You got hit by a Google penalty
Google is notorious for releasing algorithm updates and penalties. Something that was perfectly fine one day could suddenly get your website penalized with huge implications for your search rankings and traffic. As if that wasn't bad enough, Google isn't always forth coming about these changes, sometimes introducing algorithm updates or new penalties without a word leaving marketing teams scrambling to figure out what happened to their traffic. If your site took a hit and you don't know why, run it through the Fruition Google Penalty Checker. Once you know what might be wrong, you can address the issue or work with an agency to try and get your site back into Google's good graces.
You're seeing low conversion rates
You're doing everything you can think of and getting decent traffic to your site, but you're just not getting the conversion numbers you need. A website audit by an external marketing agency can help pinpoint a few pain points, roadblocks and poor practices that could be the cause. Work with an agency that will look at the following items during the audit:
Web content - For message clarity and CTA power
Overall content marketing - For brand positioning
UX audit - For webpage design and user flow
Paid advertising - To see how your paid marketing efforts are doing
Email marketing - To match your email data to conversions
Taking a deeper dive into these areas can help shed light on why visitors aren't converting on your website. A fresh pair of well-trained eyes is critical to uncovering hidden issues and conversion hurdles.
Save money and get the resources you need
Working with a digital marketing agency gives you all the benefits of having a massive team of marketing experts without the cost and overhead of in-house employees. Even if you think your team is doing fine, commissioning an agency to do an audit of your website, marketing content, email marketing efforts or development backend could turn up areas of opportunities or issues you didn't know about. Ready to take your digital marketing to the next level? Talk to Fruition.