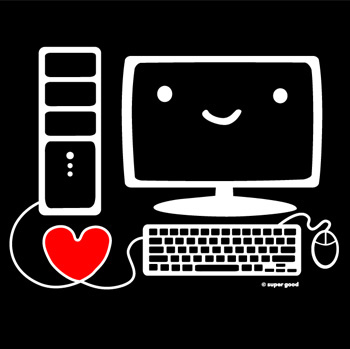 Automation is the next frontier for social media. Think about it – who has time to sit around and manually publish every new piece of content they create on all the social profiles they own? For many of Fruition's clients, this would be overwhelming – many of them have upward of four individual business networks to update, not including additional promotion via personal profiles.
But aside from the inconvenience of visiting, logging in, crafting and posting individual messages on every social platforms, it seems there are now a few good reasons to consider using a social media scheduling tool to share your content socially.
HubSpot recently released some new data about users who auto-publish their blog content to social sites – and the results are pretty impressive. In their analysis of 3,308 business to business and business to customer HubSpot users, they found that companies that automatically publish their blog posts to social media sites generate 50 percent more leads than users who do not auto-publish their post. In addition to that, a study of 8,892 HubSpot users revealed that customers who used a social media scheduling tool generated three times as many leads as their counterparts who manually updated social sites.
Social scheduling tools can also help a business scale its social presence as it grows, while minimizing effort and cost. This allows companies to focus more on interactions, engagement and social customer service. Social scheduling tools can also help you reach customers when they are most likely to see, interact with and share your content – and the more this happens, the more your search rankings will be impacted.
Social scheduling tools are also becoming more advanced, and offering more options for users. Hootsuite recently made scheduling for Google+ pages available for all users, and introduced and update to the Hootlet Chrome and Firefox plugin that includes an Auto-Schedule feature. Auto Schedule automatically chooses the best time to share a piece of content and schedules it for you with the click of a button. Sprout Social offers its Discovery tool, which can help brands find influencers and potential customers to follow and interact with. Many platforms offer tools to help you monitor the conversations surrounding your brand. And a multitude of other social scheduling tools are constantly growing and evolving to fit the automation needs of growing businesses.
I suppose this means the robots are coming to take away the "social" from social media, right? Not so. You can still humanize your brand and reach your audience while using automated scheduling tools to share your content. Here are some of the ways we keep the human touch intact while using scheduling tools to keep everything streamlined.
Pay attention to when you post. 
In general, most people interact with social sites in the morning, midday and in the early evening. Think about it – you probably check your personal profiles a few times a day – when you get to work, when you're on your lunch break, and when you're signing off for the day. Keep this in mind when you schedule your content. You may even want to do some testing to see what works for your audience. Fruition client Frame Destination, which sells custom framing supplies to photographers, recently performed a simple A/B test: they posted a Facebook update in the morning, and it got no interactions and a very low reach score. They removed it and posted later in the afternoon, and got many likes, comments and a high reach score. Timing matters!
Curate interesting, informative and useful third-party content… 
Content curation is a term I like to use for sharing third-party information on your company's social sites. Keep in mind that most people follow your social networks because they already like you and are interested in what you have to say. Do your audience a favor and present them with content from around the web that will be helpful, informative, or entertaining. You don't have to be all business all the time.
…but balance it with your own fabulous original content.
Be sure that you are not ignoring your own brand! Mix in blog posts, video content, photos and sales/promotions to make sure your business doesn't get lost in all the great content you are curating from around the web. Create content that others will want to share, link to and interact with. Think about creating blog posts about local news items and how they apply to your business, commenting on a controversial  subject from the point of view of your company, or presenting original data. Top it all off with a title that people can't help but click through to to read more.
Take an hour every week to schedule content for the next week. 
At Fruition, this means setting aside time to find new blog content out clients have created, research industry news and upload photos and videos for each client. Every Friday, we craft messages for this content on all social networks for each client, and then schedule the updates to display throughout the week at appropriate times. That way, when Monday morning rolls around, we aren't scrambling to find new content for everyone, and nothing falls through the cracks.
Monitor your feeds every morning.
Pre-scheduling your posts means you'll have some free time. While you have your morning coffee, take a survey of your profiles, make sure your scheduled posts are displaying, and monitor conversations and interactions. Reply to comments, likes, complaints and questions promptly and genuinely. Search various social media sites for mentions of your brand or company, respond when necessary, or position yourself as a resource.
Be prepared to post on the fly.
With all that said, you will still need to balance pre-scheduled content with off-the-cuff updates. Recently, Fruition client Icon LASIK posted an amazing HD photo of an iris that reached a majority of Icon's Facebook fans, and earned tons of shares, comments and likes. It was a piece of content that wasn't scheduled, but sometimes these on-the-fly ideas are the ones that take off best. Be ready to fire off a quick update, post a photo or upload a video when something interesting comes along. You can bet your audience will take notice!
Social scheduling tools are in important weapon in any marketer's tool belt, but it is important to maintain balance. Scheduled updates and auto-publishing are excellent ways to ensure a consistent social media presence. However, having the ability to be spontaneous, flexible, creative and engage with your audience will take it to the next level. Back off, robots.
Do you need advice on how to utilize social scheduling tools, or best practices for sharing your content on social networks? Contact Fruition's team of experts.